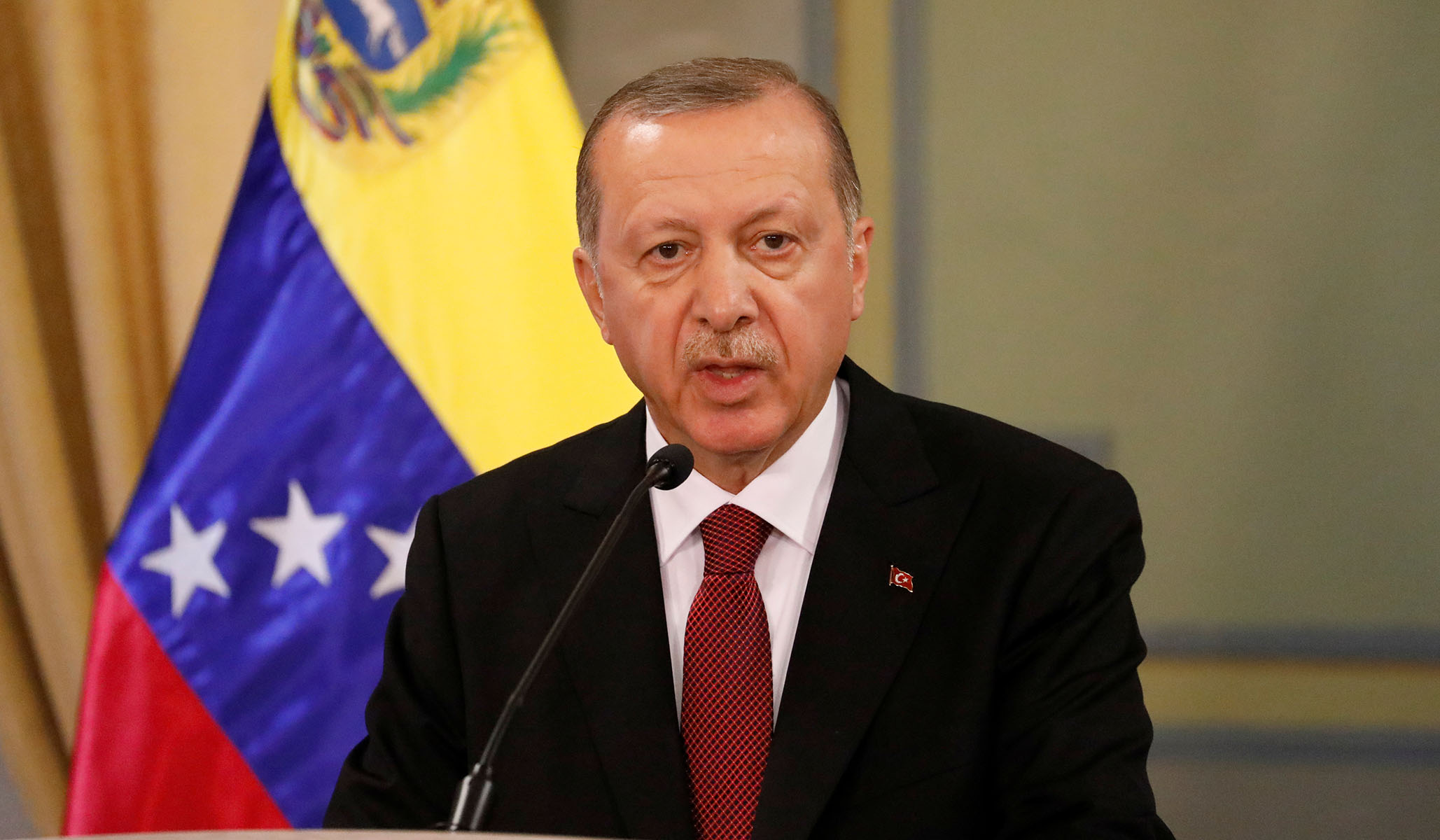 Turkey has imprisoned more journalists for crimes against the state than any other country this year, according to a report released Thursday by the Committee to Protect Journalists.
Despite its role in investigating and stoking international outrage over the murder of Saudi journalist Jamal Khashoggi in October, the Turkish government in 2018 retained its commitment to silencing negative press coverage, jailing 68 journalists on so-called anti-state charges over the course of the year.
Turkish president Recep Tayyip Erdogan has been perhaps the fiercest critic of the Saudi Arabian government's assassination of Khashoggi in the Saudi consulate in Istanbul. But he has continued his own government's repression of dissident journalists across Turkey, which began after an ultimately unsuccessful coup in 2016, when roughly 100 Turkish media organizations were shut down and many of their employees were jailed.
"We are following the process. But as I have said, this is not only an issue of Turkey but of the whole world and most particularly it's very important for the press," Erdogan said of Khashoggi's murder at a press conference at the G20 summit in early December. "We have never seen this incident as a political issue. For us, this is a bloody murder and will remain so. I should sadly stress that our judicial and administrative bodies have not received required support in probing the murder from Saudi Arabia."
In total, 251 journalists from around the globe were jailed in 2018 for alleged crimes related to their work — the highest number since the CPJ began keeping statistics in 2015. Together with Turkey, China and Egypt were responsible for jailing more than half of all the journalists imprisoned globally in 2018. In China, 47 journalists were jailed this year as Beijing escalated its persecution of the Uighur ethnic minority, roughly 1 million of whom now reside in Chinese detention camps, according to a recent United Nations report.
Send a tip to the news team at NR.