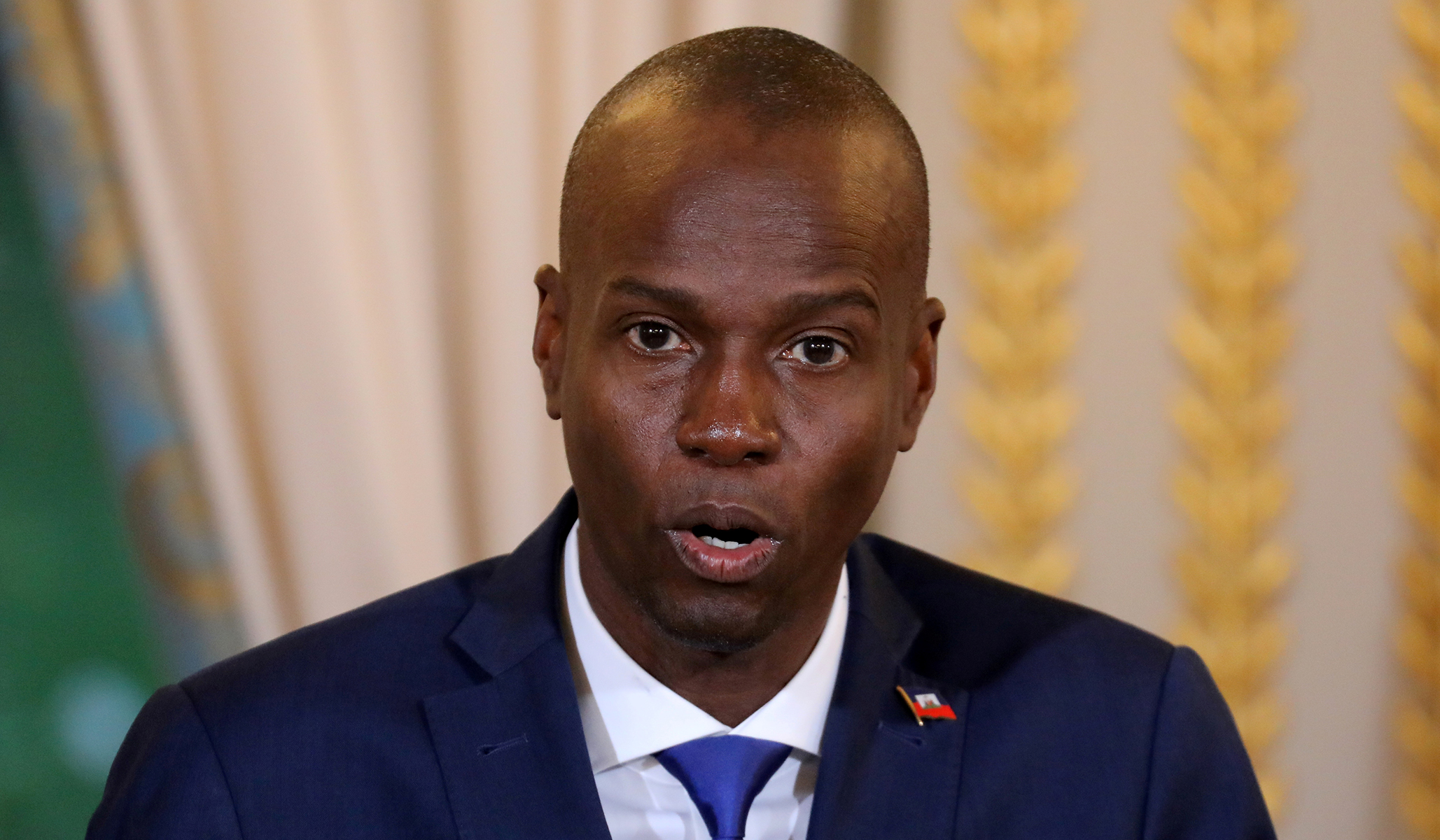 A U.S. citizen of Haitian descent was arrested as one of six potential suspects in the assassination of Haitian President Jovenel Moïse.
Mathias Pierre, Haiti's minister of elections and inter-party relations, told the Washington Post that at least one other individual held in custody is believed to be an American citizen. The other four suspects have been killed, authorities confirmed.
Pierre said that an angry crowd has been protesting outside the police station in the country's capital, Port-au-Prince, where the suspects are in detention.
"The special units are trying to protect the police station, because the population is very mad and is trying to get to them, to burn them," he said. "We're trying to avoid that."
The nation's prime minister revealed that Moïse was attacked and murdered in his home Tuesday night, when the perpetrator opened fire on the leader and his wife, who has since been hospitalized for gunshot wounds.
While the identities of the other detainees have not been disclosed, Haitian communications minister Pradel Henriquez described them as "foreigners."
It has not yet been determined what the killers' motives were. However, the nation has experienced political turmoil and corruption as well as economic instability in recent years. Moïse assumed his post in 2017 by decree after parliament, which the United Nations "Core Group" consisting of the U.S . and other western nations called "dysfunctional," disbanded in January 2020.
In 2020, the Haitian parliament failed to enact an electoral law required to hold elections in 2020, creating a power vacuum in which Moïse declared himself president and the right to rule single-handedly by claiming it would resolve the political deadlock, Reuters reported. Opposition groups demanded he resign and accused him of trying to usurp the electoral law. Besides those with political grievances against Moïse, gang violence had been spreading across the Caribbean state as well.
"He had obviously many enemies," Robert Fatton, a professor of government and foreign affairs at the University of Virginia well-versed in the Haiti situation, told the Washington Post. "There might have been some degree of complicity on the part of those protecting the president."
"The past 30 years have been one calamity after another, and now it is getting more serious," Fatton said. "We have two individuals vying for the position of prime minister. The economy is in terrible shape. The covid situation is deteriorating. No one is vaccinated. And then you have the security situation. The police are completely fragmented, and some members of gangs are former police officers."
Send a tip to the news team at NR.