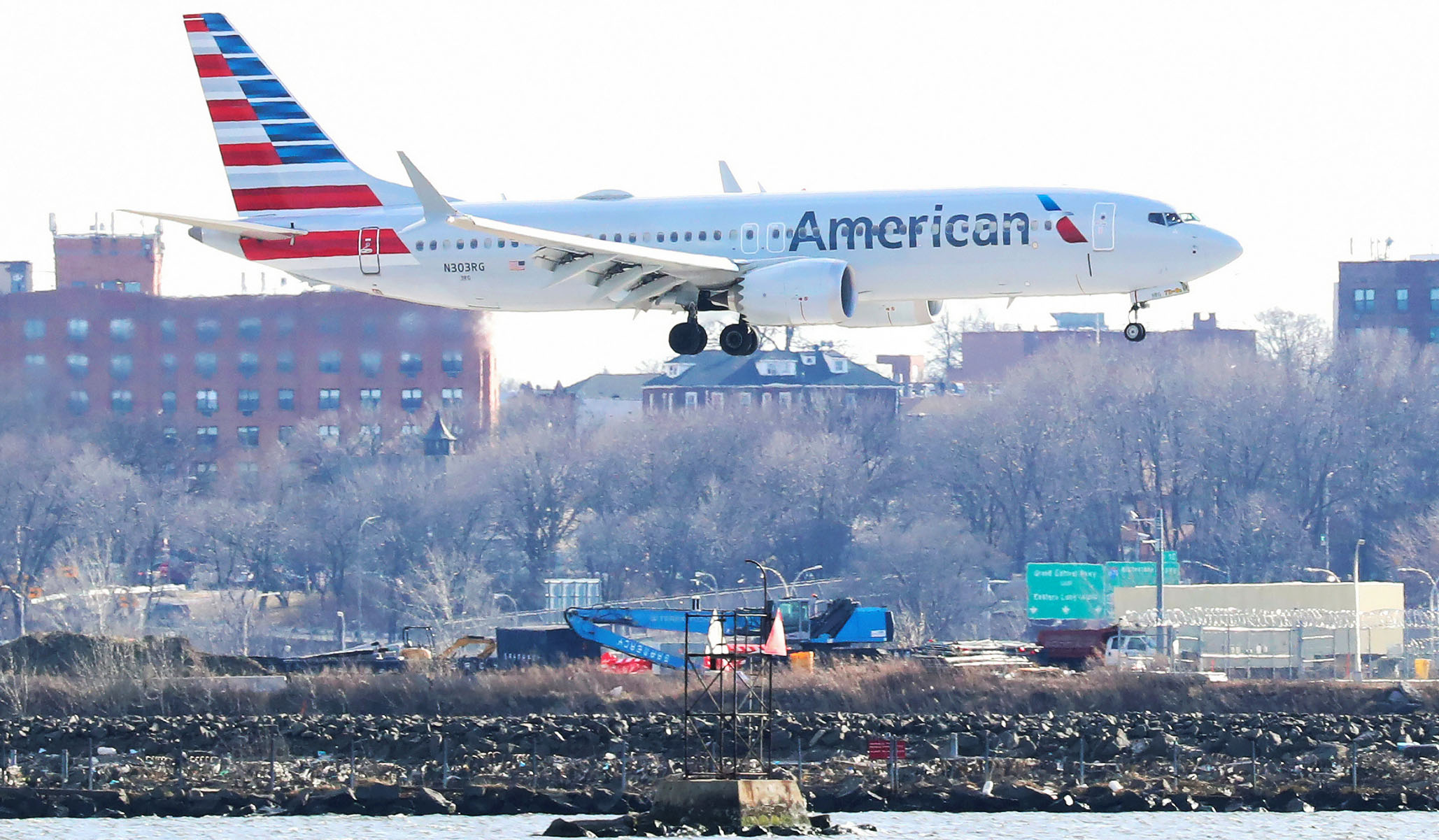 President Trump announced Wednesday that the U.S. will ground Boeing 737 Max 8s and 9s after a deadly crash over the weekend in Ethiopia.
The U.S. will issue an "emergency order to ground all 737 Max 8 and the 737 Max 9, and planes associated with that line," Trump said at the White House.
"Pilots have been notified, airlines have been all notified. Airlines are agreeing with this. The safety of the American people and all people is our paramount concern," Trump said.
A brand-new Ethiopian Airlines Boeing 737 Max 8 went down Sunday, killing the 157 people on board. It was the second fatal crash of one of the jets in less than six months after a Lion Air Max 8 crashed in the Java Sea near Indonesia in October, killing 189 people.
The U.S. had until now resisted calls to ground the planes. The FAA said on Monday that the "investigation has just begun and to date we have not been provided data to draw any conclusions or take any actions." But as a growing list of other nations — including Australia, Singapore, Malaysia, Canada, India, China, and all of Europe — grounded the jets, pressure grew on the Trump administration to follow suit.
President Trump has previously promoted Boeing, touting sales and striking a $3.9 billion deal with the company to build two Air Force One planes. Boeing CEO Dennis Muilenburg has returned the president's praise, saying Trump "cares about business and he creates open communication lines."
Send a tip to the news team at NR.