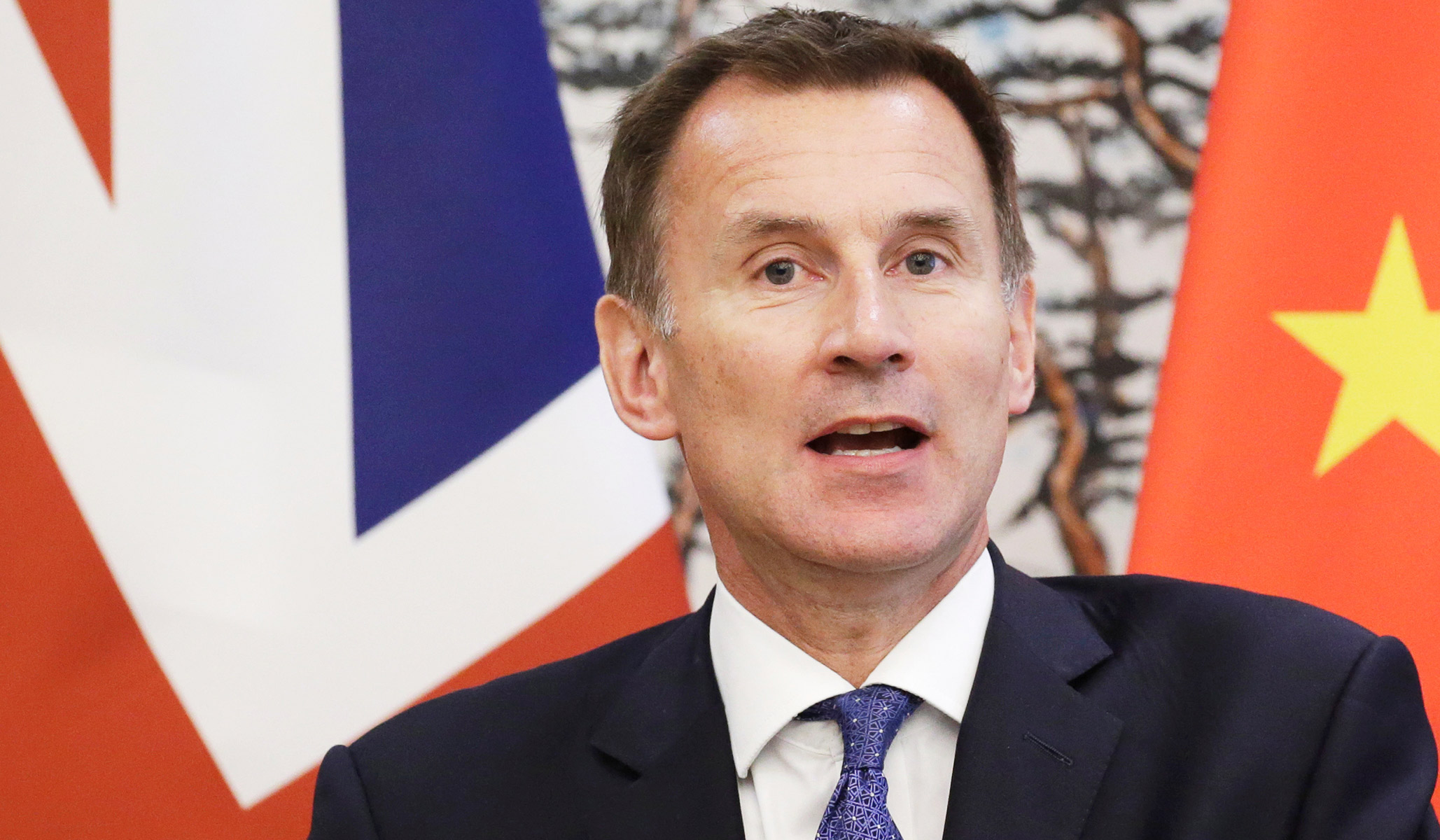 The United Kingdom's foreign secretary warned Tuesday that failure to reach a deal on Brexit would have grave consequences for Europe's stability.
Newly minted foreign secretary Jeremy Hunt, who replaced Boris Johnson after his resignation last month, has used the last few weeks to visit capitals across Europe and encourage a deal between the U.K. and the EU. Speaking Tuesday at the U.S. Institute of Peace in Washington, D.C. as his first official visit to America kicks off, Hunt warned of the risks of failing to reach a deal.
"Britain would, of course, find a way to prosper [in the event of no deal] and we have faced many greater challenges in our history," Hunt said. "But the risk of a messy divorce, as opposed to the friendship we seek, would be a fissure in relations between European allies that would take a generation to heal — a geo-strategic error for Europe at an extremely vulnerable time in our history."
Hunt also took a strong stance on Russia in his speech, encouraging the EU to "stand shoulder to shoulder with the U.S." and "ensure its sanctions against Russia are comprehensive."
"That means calling out and responding to transgressions with one voice whenever and wherever they occur, from the streets of Salisbury to the fate of Crimea," he added. "We must engage with Moscow, but we must also be blunt: Russia's foreign policy under President Putin has made the world a more dangerous place."
In the same vein, Hunt stressed the importance of cybersecurity to ensuring the integrity of elections.
"The heart of any democracy is freedom of expression, which allows citizens to access independent information to help decide who to vote for. But the ubiquity of fake news, social-media targeting and foreign attempts to manipulate elections have undermined confidence that this can actually happen," he said. "The values underpinning the international rules-based system that has kept us safe for decades are under threat."
NOW WATCH: "EU Predicts Delay In Brexit Deal, Missing The October Target Date"
[jwplayer t119PmGw-wKJ9CRQU]
Send a tip to the news team at NR.