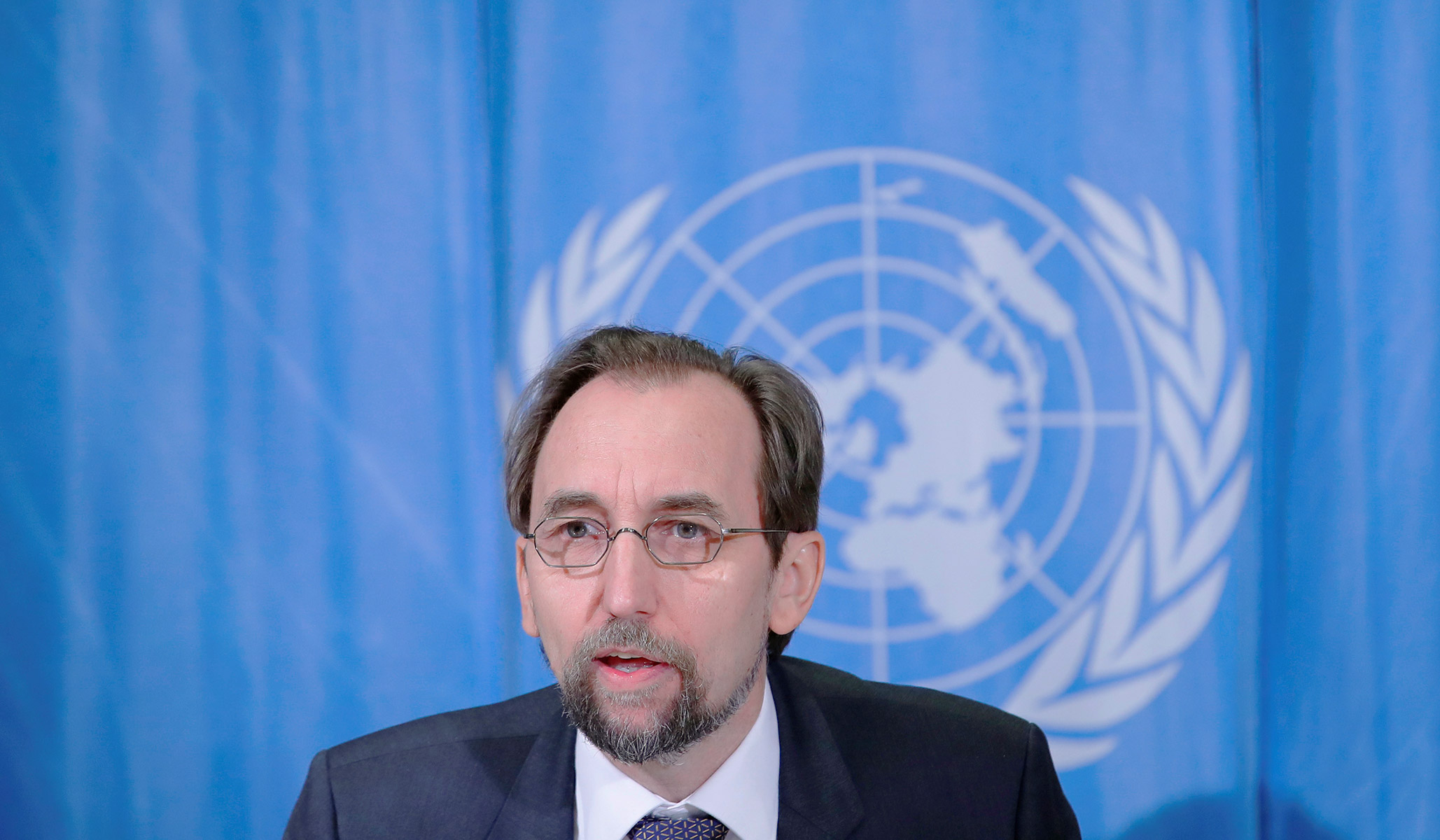 The United Nations' top human-rights official, a Jordanian prince who supports religious-blasphemy laws, condemned the Trump administration's "zero tolerance" immigration-enforcement policy in a Monday statement.
"The thought that any state would seek to deter parents by inflicting such abuse on children is unconscionable," U.N. High Commissioner for Human Rights Prince Zeid Ra'ad al-Hussein said, citing the president of the American Association of Pediatrics's characterization of the policy as "government-sanctioned child abuse."
Zeid's office previously condemned the Trump administration's "zero tolerance" policy, which holds that all immigrants who cross the border illegally will be prosecuted and, if they are accompanied by a child, separated from the child while they await trial.
That practice "amounts to arbitrary and unlawful interference in family life, and is a serious violation of the rights of the child," Ravina Shamdasani, a spokeswoman for Zeid's office, told reporters earlier this month.
During both of Zeid's terms as Jordan's ambassador to the U.N., Jordan voted along with the Organization of Islamic Cooperation (OIC) in favor of resolutions calling for member states to adopt laws against religious blasphemy. The resolutions were part of the broader OIC effort to establish international religious-blasphemy laws.
One resolution, which passed in 2010, praised "the recent steps taken by Member States to protect freedom of religion through the enactment or strengthening of domestic frameworks and legislation to prevent the vilification of religions and the negative stereotyping of religious groups" and called for the international community to play a larger role in preventing criticism of religion.
Zeid's support for the religious-blasphemy resolutions was concurrent with the trampling of freedom of speech in his home country. In 2011, Jordan brought charges against Danish cartoonist Kurt Westergaard and 19 of his colleagues for caricaturing the prophet Muhammad in their publication, Jyllands-Posten. Two years prior, in 2009, Jordanian poet Eslam Samhan was imprisoned for including Quranic verses in his poetry.
Zeid, who attended Johns Hopkins University and married an American, has been sharply critical of the U.S. during his four-year stint as the UN's top human-rights official. He has asserted that the U.S. has an obligation to prosecute members of the CIA who participated in waterboarding and claimed American gun laws "lack rational justification."
NOW WATCH: 'Homeland Secretary Defends Immigration Policy'
Send a tip to the news team at NR.