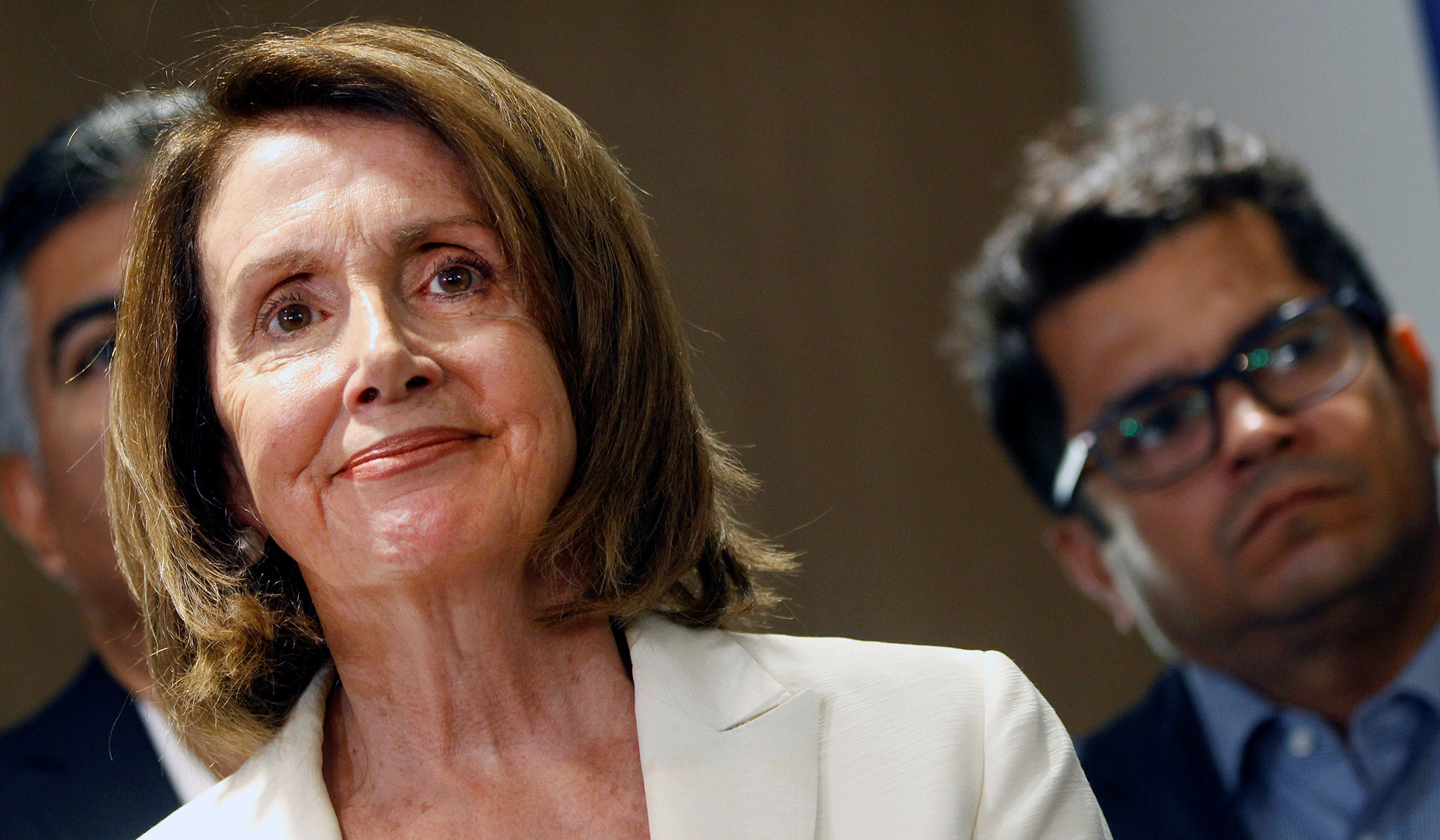 Two upstart House Democrats intent on preventing Representative Nancy Pelosi from claiming the speakership claimed they were "100 percent" confident in their ability to elect a different speaker during a Wednesday interview on CNN.
Despite the numerous senior Democrats who have already publicly thrown their support behind Pelosi, Democratic representatives Seth Moulton of Massachusetts and Filemon Vela of Texas claim there is sufficient opposition to prevent Pelosi's rise to speaker.
"I am 100% confident we can forge new leadership," Vela told CNN.
The lawmakers are currently circulating a letter to their colleagues that commits signatories to opposing Pelosi speakership bid, which they expect to release next week ahead of the November 28 leadership election.
"This is a simple letter saying we want new leadership, which is what a vast majority of Democrats and the American people want," Moulton told reporters Tuesday.
It remains unclear, however, who the anti-Pelosi Democrats would elevate to speaker in Pelosi's place.
Pelosi has reportedly conducted an offensive campaign to whip votes among freshman congressman, many of whom refused to publicly support her while campaigning. The veteran California lawmaker has reportedly emphasized the importance of having a woman in congressional leadership while waging her speakership campaign.
Pelosi, who requires a majority of the House (218 votes) to claim the gavel, has said she is "100 percent confident" she will be the next speaker. However, there are currently 14 House Democrats publicly opposed to her speakership bid and as many as 20 who privately harbor reservations, according to ABC News.
Send a tip to the news team at NR.