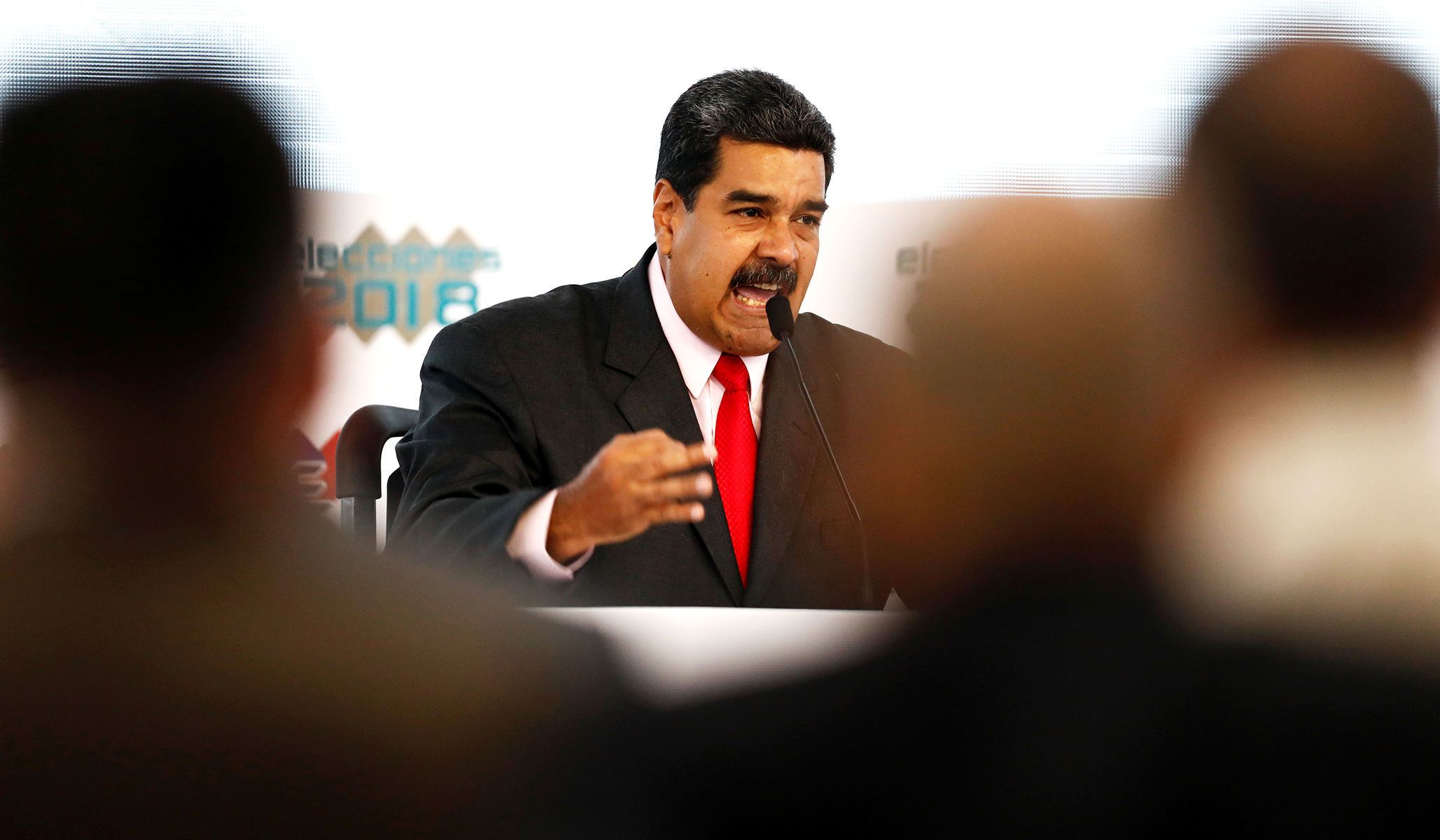 President Nicolas Maduro of Venezuela on Tuesday expelled the two highest U.S. diplomats in Caracas in retaliation for new sanctions on Venezuela, giving them two days to leave the country.
The State Department denied Maduro's "false allegations" that the American envoys engaged in a "military, economic and political conspiracy" against him.
"They've abused and violated international law," the country's newly re-elected leader said.
The U.S. on Monday jacked up sanctions on Venezuela as punishment for Sunday's irregular re-election vote favoring Maduro, successor since 2013 to the famous socialist leader Hugo Chavez. The U.S., European Union and most major Latin American nations have all condemned the election as illegitimate. Turnout was less than 50 percent, down from 80 percent in 2013.
Opponents to Maduro's rule were barred from running in the election, and the opposition bloc of Venezuelans boycotted it, saying it lends an undeserved veneer of legitimacy to Maduro's rule.
President Trump, whose administration has called Maduro a "dictator," stopped short of setting new oil sanctions on Venezuela, but placed limits on how much the country can sell its assets.
"We call for the Maduro regime to restore democracy, hold free and fair elections, release all political prisoners immediately and unconditionally, and end the repression and economic deprivation of the Venezuelan people," Trump said in a statement.
A 26-year-old Utah man with no charges against him has been a political prisoner in Venezuela  for two years.
"Neither with conspiracies nor with sanctions will you hold Venezuela back," Maduro clapped back.
Venezuela has been racked in recent years with hyperinflation, food and supply shortages, political unrest, and violence, causing mass flight from the country.
Send a tip to the news team at NR.