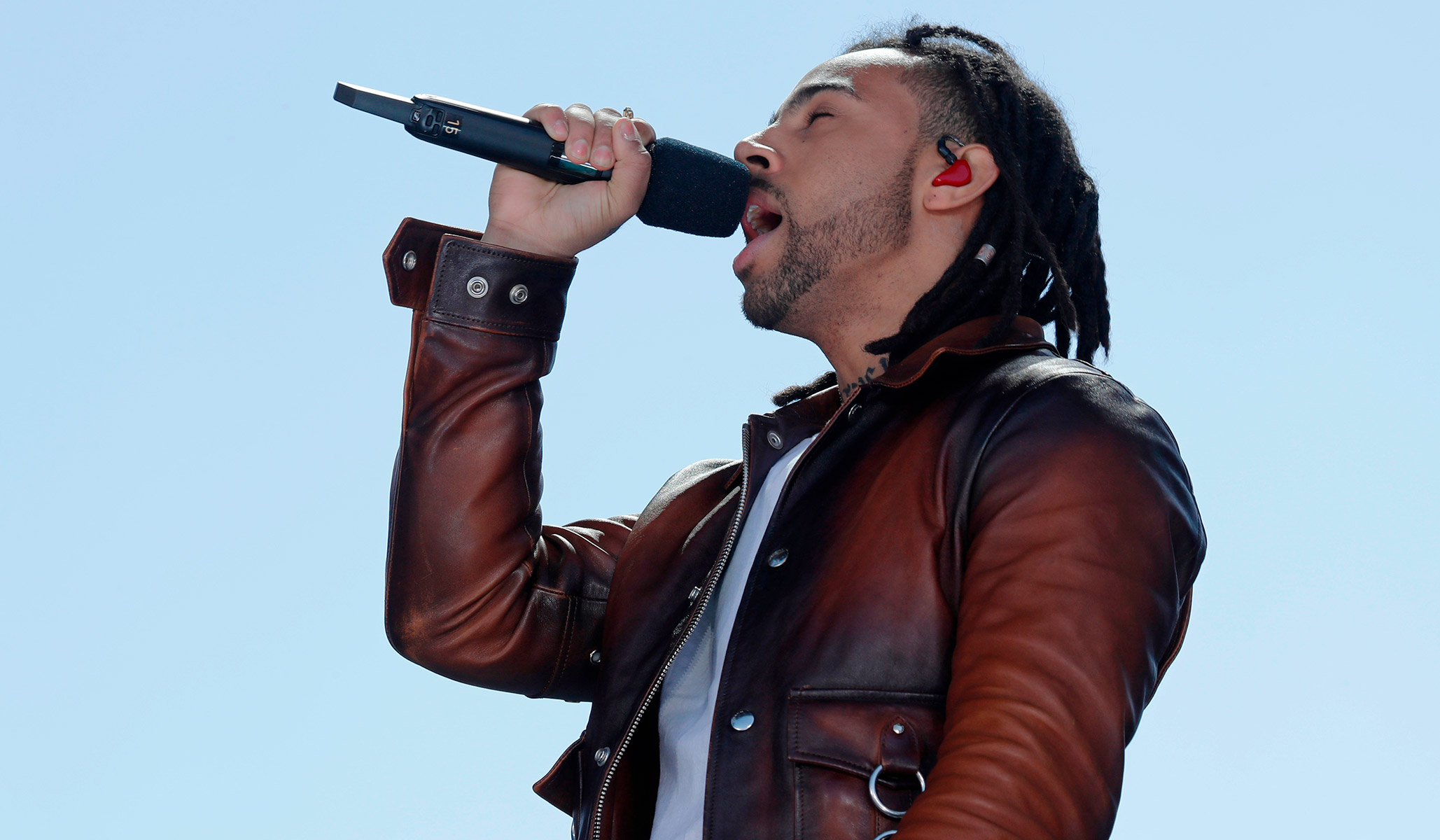 Rapper Vic Mensa performed at the pro- gun-control March for Our Lives protest in Washington, D.C. on Saturday roughly one year after he was arrested for violating concealed-carry laws.
Mensa, whose given name is Victor Kwesi Mensah, was carrying a gun when he was stopped for a traffic violation in Beverly Hills in February of last year. He presented police officers with a concealed-carry permit issued by another state that did not entitle him to carry his weapon in California.
The rap star was charged with one felony count of carrying a concealed weapon and was released on $35,000 bail after one night in jail. He pleaded no contest in July and received two years' probation, according to TMZ.
Mensa dedicated his performance Saturday to all of the "unarmed black men and women killed by police weapons," before rapping about congressional inaction on gun control. He then feuded with fellow rapper Killer Mike on Twitter over the specifics of gun-control legislation.
To @KillerMike : YOU DONT NEED AN AR-15. As a black man & fellow gun owner I would like to have a debate with you about your stances on gun-control.

— vino valentino (@VicMensa) March 24, 2018
Killer Mike, born Michael Render, criticized the recent nationwide school walk out for gun control during an interview with NRA TV days before the March for Our Lives demonstration.
"I told my kids on the school walkout, I love you, if you walkout that school, walkout my house….We are not a family that jumps on every single thing an ally of ours does because some stuff we just don't agree with," Render said in the interview, which was published Saturday during the gun-control protests.
Render said he regretted the timing of the interview in a video posted to Twitter Sunday and encouraged the student activists to keep organizing.
Send a tip to the news team at NR.