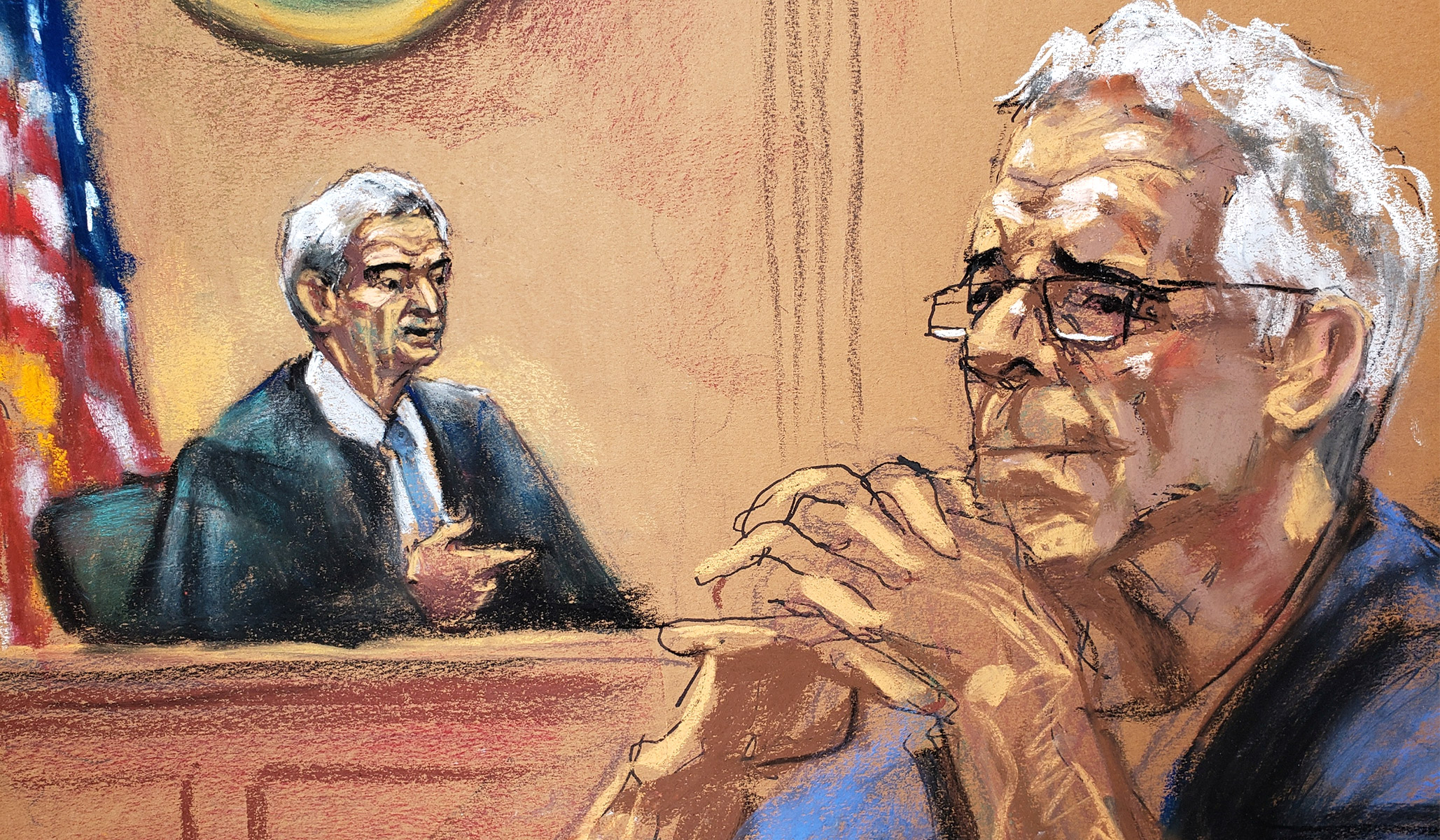 A new lawsuit filed Wednesday against Jeffrey Epstein's estate alleges the disgraced financier trafficked hundreds of girls on his private island in the Virgin Islands up until 2018.
Denise N. George, the attorney general of the Virgin Islands, is seeking to seize Epstein's private islands, Little Saint James and Great Saint James — which the suit says Epstein purchased to avoid scrutiny — and to liquidate shell companies Epstein created, as a way to potentially to reimburse victims.
"We will not remain complacent, and we will enforce our laws whatever way we can," George said. "It doesn't matter the social status of the person. It's that the laws apply equally."
Epstein's estate lawyers had previously proposed a fund to compensate victims, saying when it was announced in November that it would allow women "to be heard and treated with compassion, dignity and respect." George's lawsuit reveals the effort would have also required women to remain anonymous.
"The estate continues to engage in a course of conduct aimed at concealing the criminal activities of the Epstein enterprise," the lawsuit said.
The lawsuit alleges that Epstein used a ring of associates to transport aspiring models and girls as young as 11 and 12 to Little Saint James — only accessible by boat or helicopter — on fraudulent modeling visas, while he tracked their availability and proximity using a "computerized list."
The lawsuit states that as recently as July 2018, Epstein, who killed himself in his Manhattan jail cell in August, denied island access to a state investigator doing a routine visit because of Epstein's status as a sex offender.
The suit also said air traffic controllers in 2018 observed Mr. Epstein leaving his private plane in the Virgin Islands with girls who looked between 11 and 18.
In December, reports emerged that the FBI had opened an investigation into Ghislaine Maxwell, longtime friend and associate of Epstein.
Send a tip to the news team at NR.