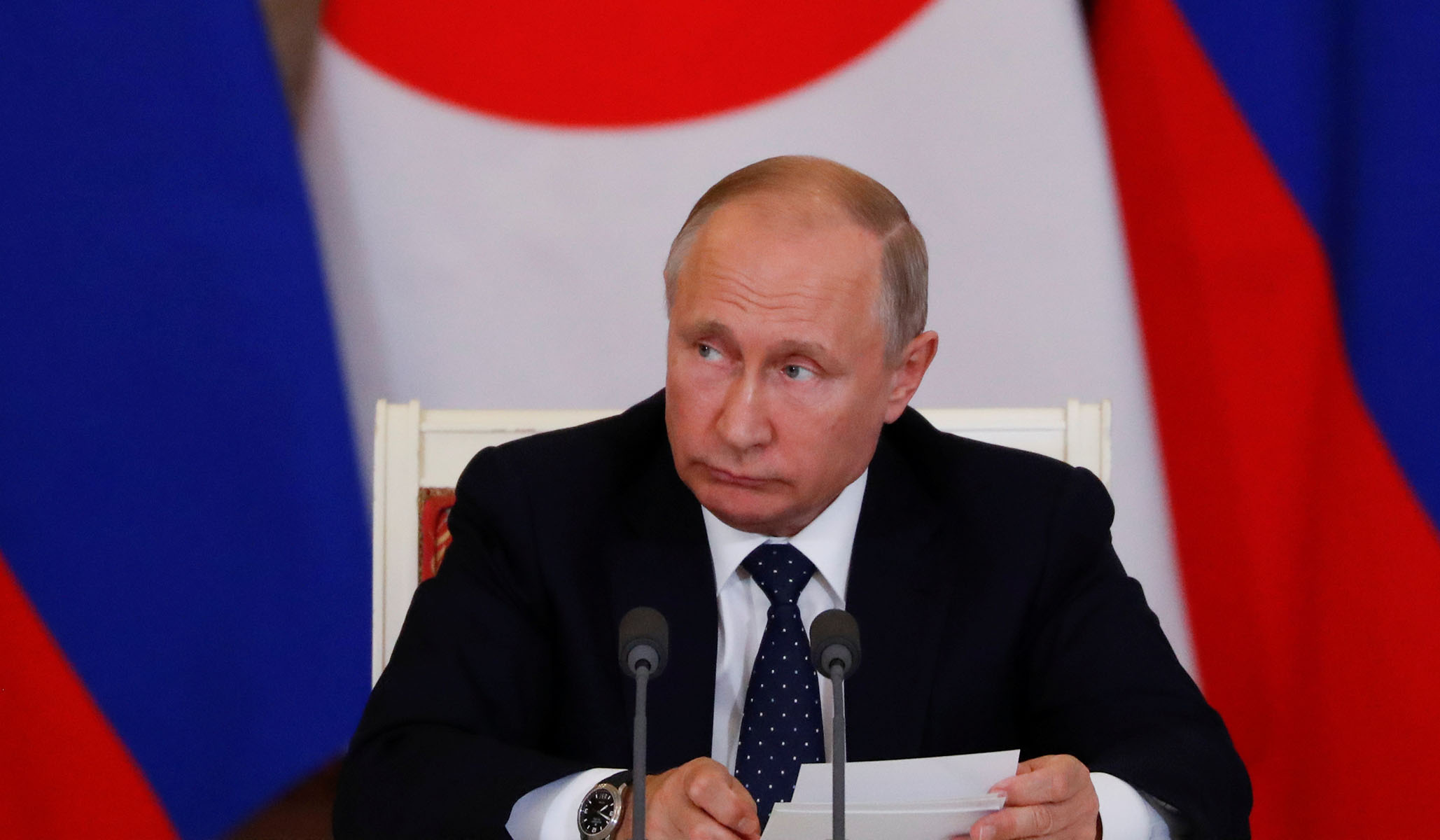 Russian president Vladimir Putin has invited North Korean leader Kim Jong-un to Russia later this year as Kim prepares to meet President Trump on June 12.
Russian foreign minister Sergei Lavrov visited Pyongyang last week and extended an invitation to Kim to attend the September Eastern Economic Forum in the city of Vladivostok.
The invitation comes as the White House continues to plan for the historic June 12 summit between President Trump and Kim Jong-un in Singapore. Top North Korean official Kim Yong-chol gave Trump a letter from Kim Jong-un when he visited the White House last week. He became the highest-level North Korean official to visit the White House since 2000 and hammered out more details of the summit beforehand with Secretary of State Mike Pompeo in New York City.
Trump said earlier this year that he intended to meet with Putin again soon as well, but the two have no current plans set in stone.
"You have to ask our colleagues in the USA," Putin told Austrian broadcaster ORF when asked about the delay in scheduling a meeting with Trump. "In my view it is the consequence of the fierce domestic political contest in the United States."
"In one of our last discussions, Donald said he is concerned about the danger of a new arms race," said the Russian president, who earlier this year warned that he had new nuclear weapons. "I agree with him entirely."
Special Counsel Robert Mueller is investigating ties between Russia and the Trump campaign, and the investigation has drawn heavy scrutiny to the Trump administration's dealings with Russia.
Send a tip to the news team at NR.