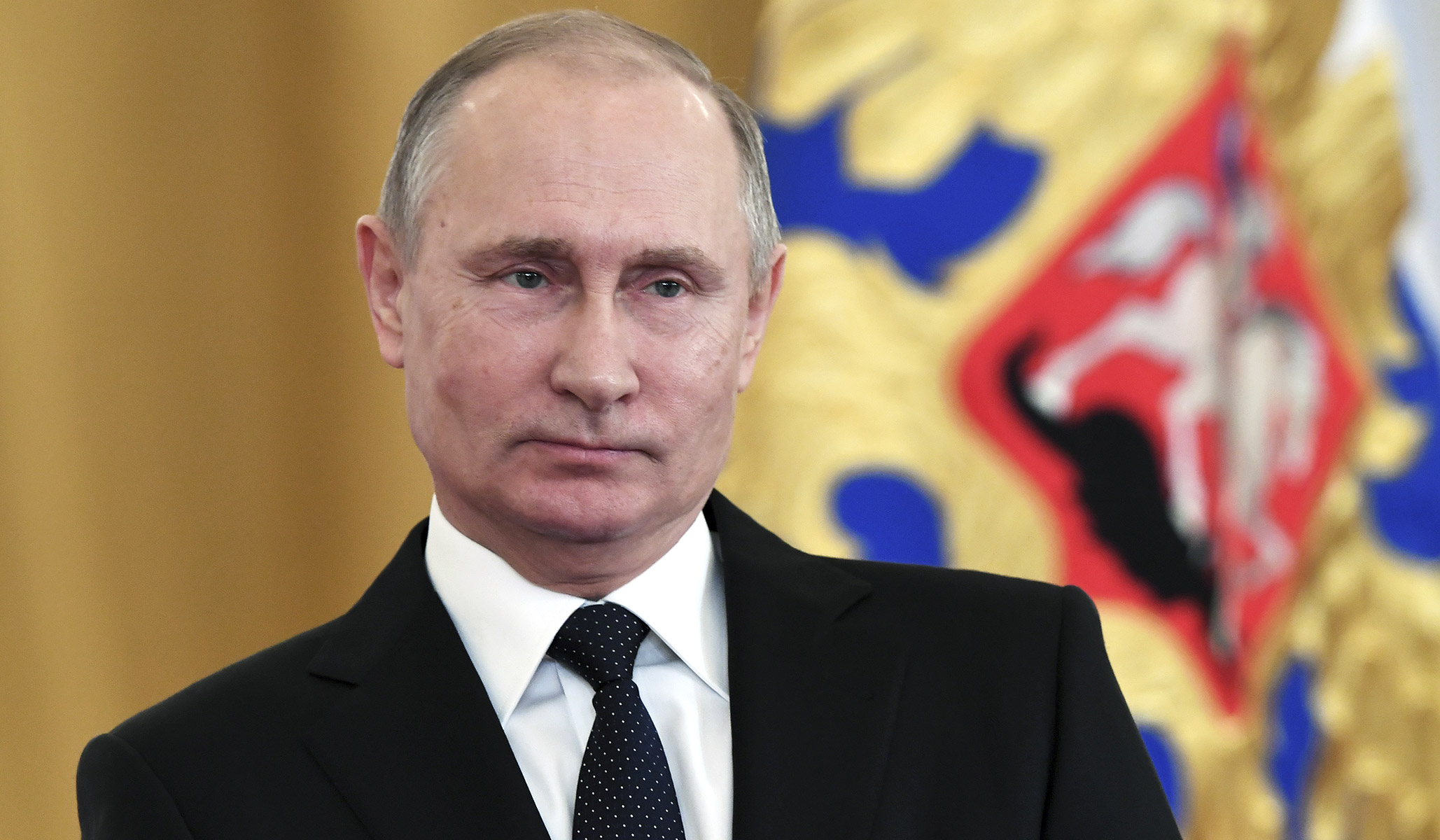 President Vladimir Putin shifted course Thursday, saying that Russian troops will now stay in war-torn Syria indefinitely.
The Russian leader told his troops in December that they would soon be "going home victorious" and ordered a "significant part" of his forces to begin withdrawing, but so far no troops have appeared to leave Syria.
"They will stay there for as long as it is in Russia's interest for them to do so," Putin said during his annual "Direct Line" live televised town hall in Moscow. "We are not building long-term facilities there and if needed we could fairly quickly withdraw our troops without material losses. But for the moment, we need them there. They are carrying out important tasks, including providing security for Russia in the region, and helping our interests in the economic sphere."
Toward the end of 2015, Russia stepped in to lend its support to the brutal regime of Syrian president Bashar al-Assad, which is mired in a civil war. The Islamist Iranian also backs Assad, and has coordinated for the most part with Russia in the region.
Putin's annual call-in event with ordinary Russians is intended to showcase the leader's ability to connect with everyday people, although the questions are heavily vetted and Russia's leader receives no pushback from the show's anchors. A screen behind the president showing posts from social media, however, showed not everyone is happy.
"Our lives are getting worse and worse. It's only in the Kremlin that everything is wonderful," one user wrote.
Putin was elected to another six-year term as president earlier this year with 76 percent of the vote.
Send a tip to the news team at NR.