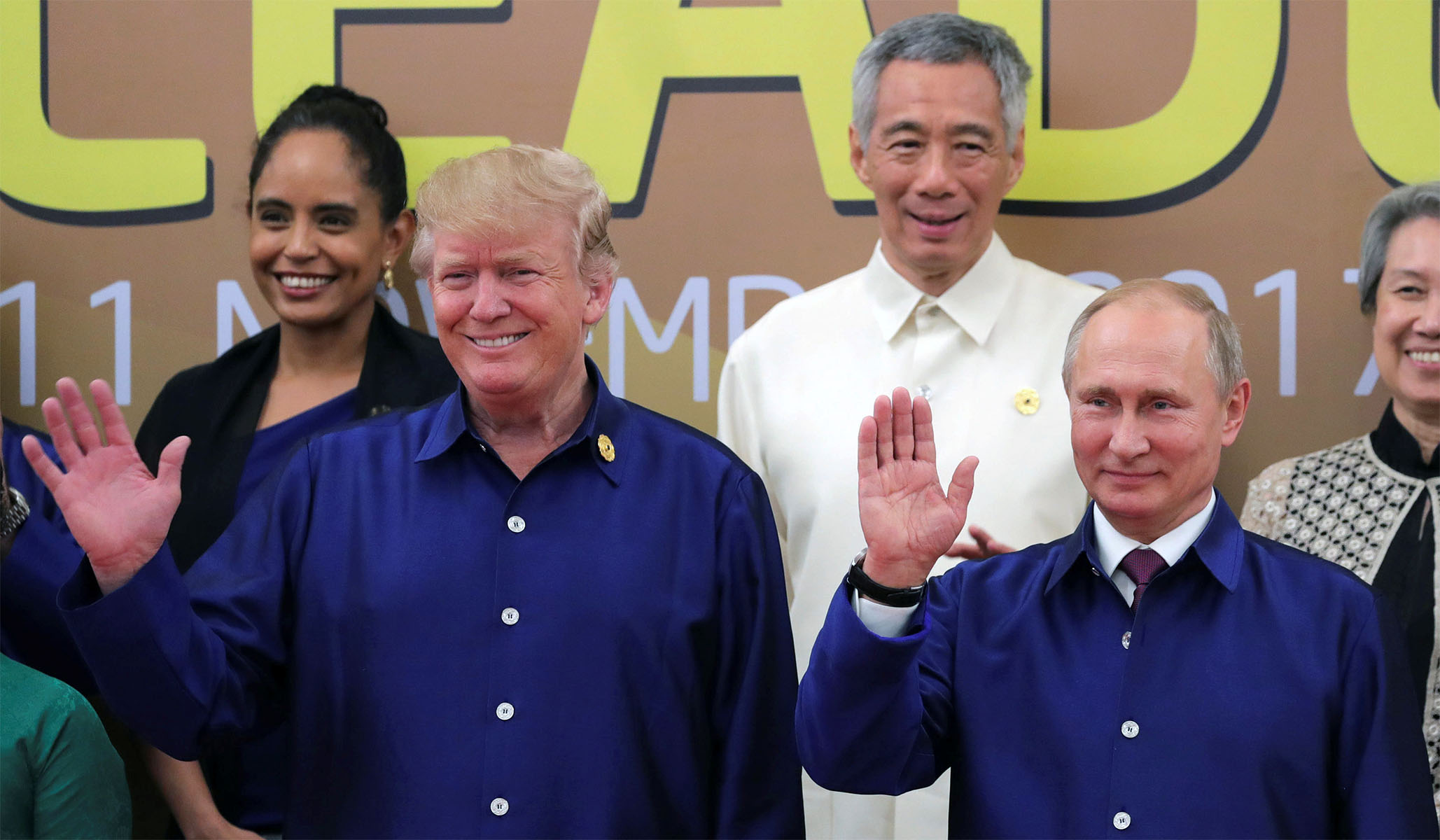 The Kremlin claimed on Monday that President Trump has invited Russian president Vladimir Putin to the White House.
The invitation was made during the March 20 phone call between the two leaders in which Trump congratulated Putin on his re-election to a fourth term, Putin associate Yuri Ushakov told Russian news services. Details of the potential meeting have not yet been discussed, he said.
The White House confirmed later Monday that a Washington meeting was in the cards.
"As the president himself confirmed on March 20, hours after his last call with President Putin, the two had discussed a bilateral meeting in the 'not-too-distant future' at a number of potential venues, including the White House," said White House press secretary Sarah Huckabee Sanders.
The invitation comes less than a week after the U.S. slapped more sanctions on Russia, citing the country's attempt to meddle in the 2016 presidential election. Russia has also sparked the ire of America, Canada, and many European countries for the nerve-agent poisoning of a former Russian spy and his daughter in Britain.
Trump, who has been criticized for what some see as overly friendly rhetoric toward Russia, ordered the Russian Consulate in Seattle closed last week and expelled 60 Russian diplomats from the U.S. after the poisoning. The president's move was a response to the nerve attack but also meant to punish Russia for its "steady drumbeat of destabilizing actions," according to senior Trump administration officials. It was coordinated with a number of European allies, Ukraine, and Canada, who expelled Russian diplomats at the same time.
Russia retaliated by ordering the closing of the American Consulate in St. Petersburg and said it will kick out 60 U.S. diplomats and dozens from the other countries that participated in the response.
"The expulsion of undeclared Russian intelligence officers by the United States and more than two dozen partner nations and NATO allies earlier this week was an appropriate response to the Russian attack on the soil of the United Kingdom," the White House said in a statement. "Russia's response was not unanticipated, and the United States will deal with it."
"We have no disagreement with the Russian people who have achieved so much through their country's great history. But President Putin's regime is carrying out acts of aggression against our shared values," British prime minister Theresa May said of the attack. "The United Kingdom will stand shoulder to shoulder with the E.U. and NATO to face down these threats."
Send a tip to the news team at NR.