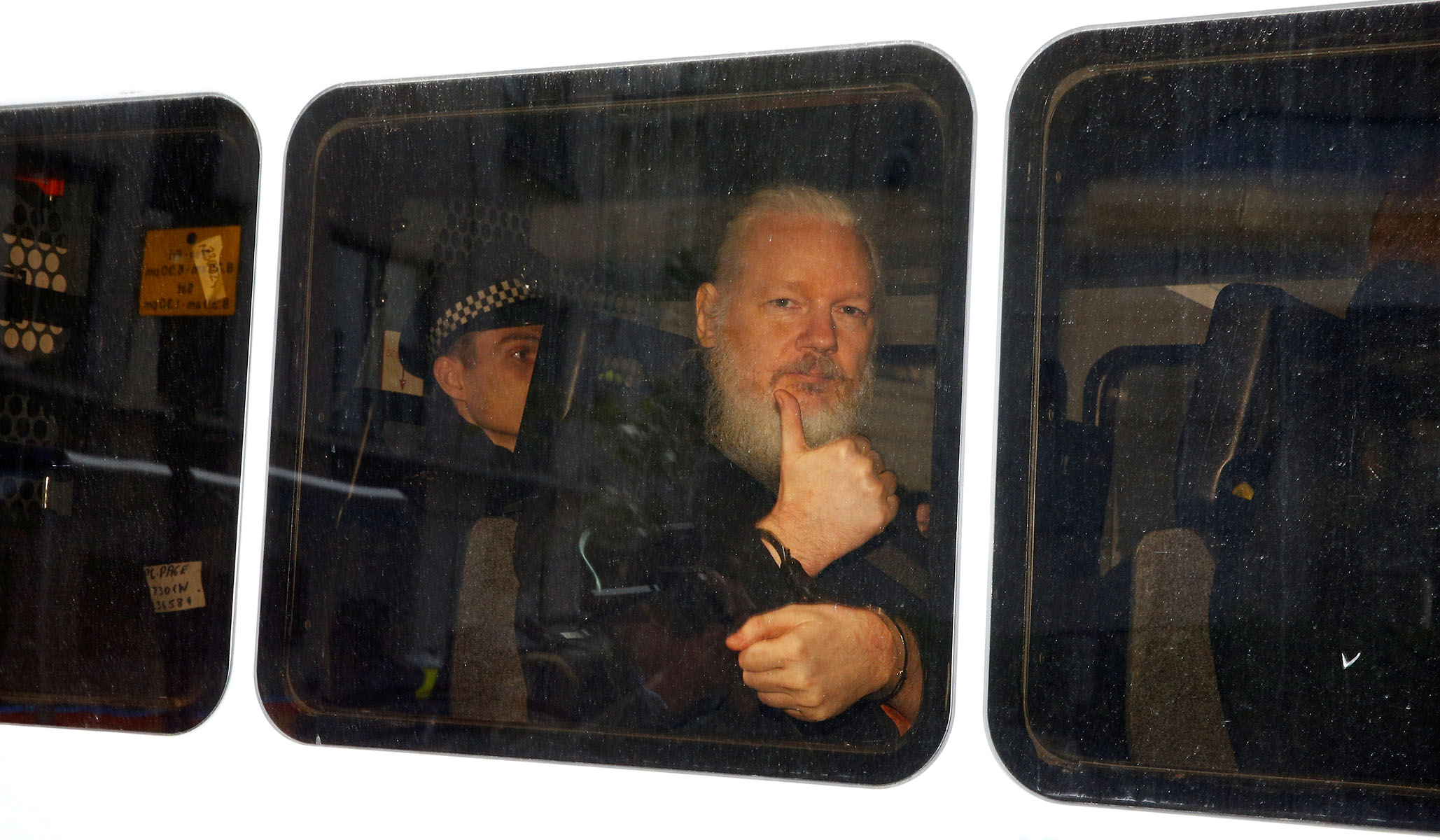 A judge in the U.K. denied bail to WikiLeaks founder Julian Assange on Wednesday, just days after denying an American request that he be extradited to the U.S. for prosecution on spying charges.
District Judge Vanessa Baraitser said Assange "has an incentive to abscond" and would likely fail to show up for court proceedings on the U.S. appeal of the extradition decision.
"There are substantial grounds for believing that if Mr. Assange is released today he would fail to surrender to court and face the appeal proceedings," she wrote.
Assange is being held in a maximum security prison in London. The judge rejected the U.S. request for extradition on Monday, arguing that Assange's "mental condition" would make the conditions of a U.S. prison "oppressive" for him, as he would be in "near total isolation."
Assange's defense offered to have him put under house arrest with GPS monitoring if he was granted bail, but the judge rejected their offer, saying Assange has "already demonstrated that he has been willing to flout the order of this court," and "stringent conditions previously imposed upon him did nothing to prevent this."
The 49-year-old Australian previously avoided prosecution by staying for seven years inside an Ecuadorian embassy in London.
"While we are extremely disappointed in the court's ultimate decision, we are gratified that the United States prevailed on every point of law raised," the Justice Department said in a statement. "In particular, the court rejected all of Mr. Assange's arguments regarding political motivation, political offense, fair trial and freedom of speech."
Assange faces a U.S. federal indictment of 17 espionage charges and one charge of computer misuse for his role in publishing classified military and diplomatic documents in 2010. Each count carries a maximum sentence of ten years, meaning Assange could face up to 175 years in prison.
Send a tip to the news team at NR.