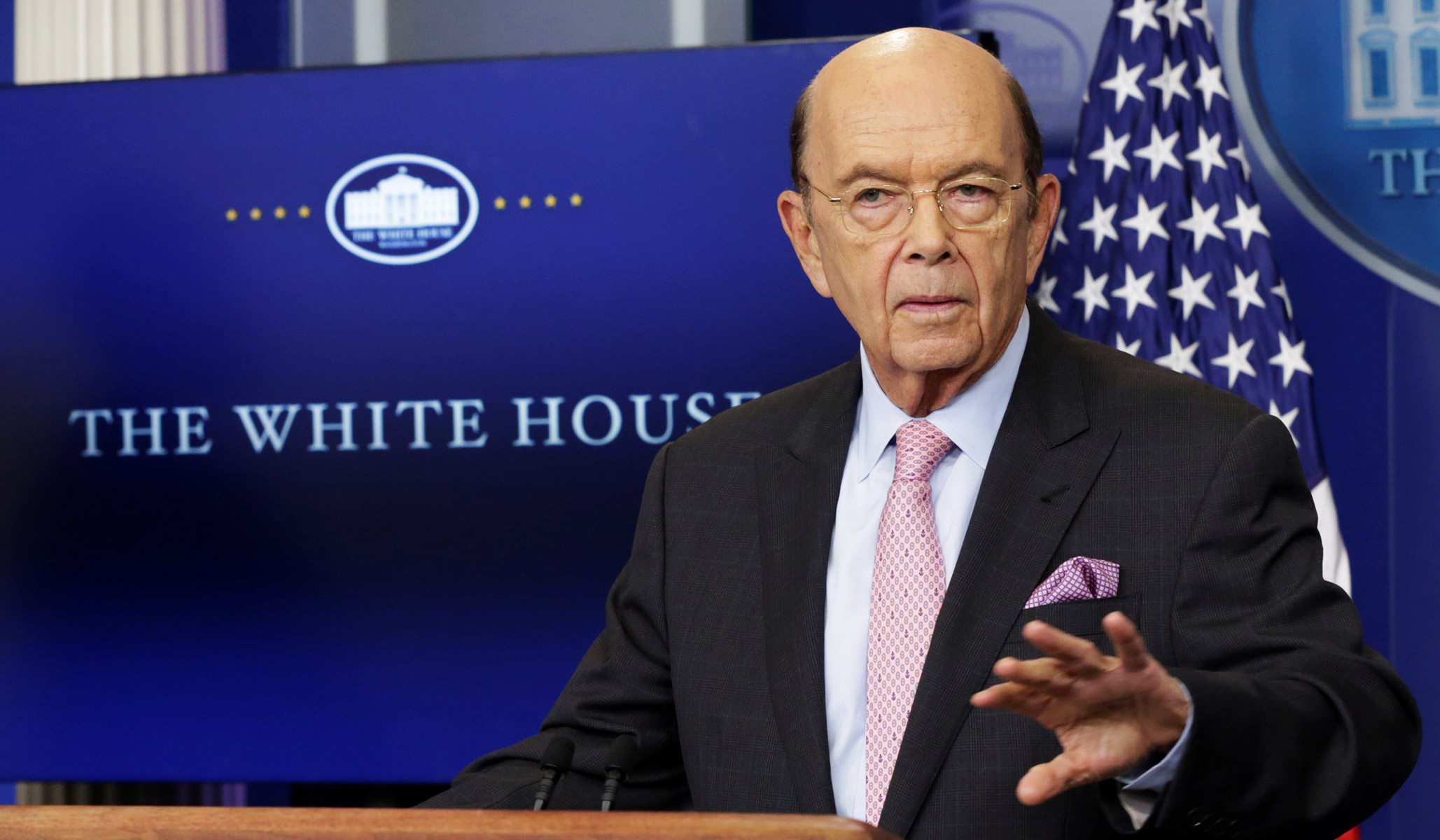 The Trump administration has reached a deal with Chinese telecom giant ZTE that includes a $1 billion fine and a requirement that the sanctioned company take on a compliance team selected by the U.S.,  commerce secretary Wilbur Ross told CNBC Thursday.
"We are literally embedding a compliance department of our choosing into the company to monitor it going forward. They will pay for those people but the people will report to the new chairman," Ross said in an interview. "This is a pretty strict settlement. The strictest and largest settlement fine that has ever been brought by the Commerce Department against any violator of export controls."
The deal, struck weeks after President Trump publicly vowed to save ZTE from catastrophic sanctions, also requires that the company place $400 million in escrow to cover any fines resulting from future violations. The agreement also mandates a change to the firm's board of directors and executive team.
"If they do violate it again, in addition to the billion dollars they are paying us up front, we had them put $400 million in escrow. The total deal is $1.4 billion. That money will be forfeited if they violate anyting … and we still retain the power to shut them down again," Ross said. "This should serve as a very good deterent not only for them but for other potential bad actors."
The Trump administration barred ZTE from purchasing parts from American companies in April after the firm violated U.S. sanctions by dealing with North Korea and Iran. ZTE paid $1.19 billion for those violations, but the Commerce Department felt further action was warranted because the company tried to mislead regulators and did not discipline the employees involved.
Following the ban, Trump announced he wanted to help get ZTE "get back in business" as part of broader trade negotiations with Beijing. This reversal drew criticism from China hawks, most notably Sen. Marco Rubio (R., Fla.), who criticized the president for conflating what he viewed as a national security issue with trade concerns.
"It's a mistake. I've told that to the White House, I've told that to the president, and I'm going to tell him again. ZTE has nothing to do with trade, nothing. The Chinese use their telecom companies to spy on us," Rubio told Fox News' Bill Hemmer after Trump's public pledge to help ZTE escape sanctions. "They are trying to put us out of business. They steal our secrets, they reverse engineer the things that we do. Their goal is to dominate telecommunications and all technology in the world and they are doing it by stealing from us. We should not be helping them."
Send a tip to the news team at NR.