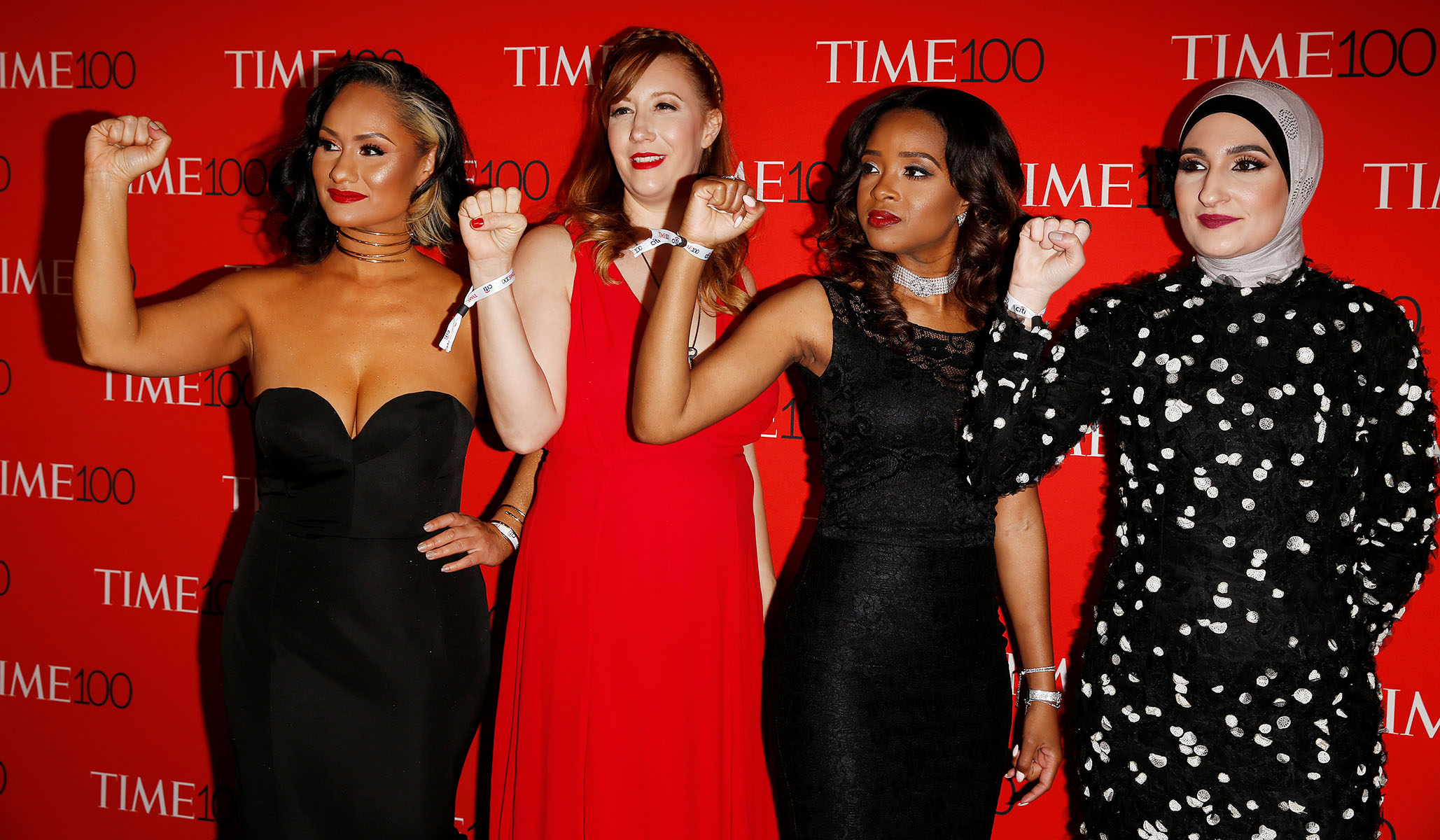 Theresa Shook, founder of the Women's March, called on leaders of the liberal political-protest movement to step down on Monday amid widespread backlash against their refusal to condemn anti-Semitic and homophobic allies.
"As Founder of the Women's March, my original vision and intent was to show the capacity of human beings to stand in solidarity and love against the hateful rhetoric that had become a part of the political landscape in the U.S. and around the world," Shook wrote in a Monday Facebook post.
"Bob Bland, Tamika Mallory, Linda Sarsour and Carmen Perez of Women's March, Inc. have steered the Movement away from its true course," she continued. "I have waited, hoping they would right the ship. But they have not. In opposition to our Unity Principles, they have allowed anti-Semitism, anti-LBGTQIA sentiment and hateful, racist rhetoric to become a part of the platform by their refusal to separate themselves from groups that espouse these racist, hateful beliefs. I call for the current Co-Chairs to step down and to let others lead who can restore faith in the Movement and its original intent."
Mallory and Sarsour have been routinely criticized by public figures from across the political spectrum for praising Nation of Islam leader Louis Farrakhan, who routinely espouses anti-Semitic and homophobic views to his large following. The co-chairs have also come under fire for partnering with and endorsing anti-Semitic pro-Palestinian groups.
A regional chapter of Planned Parenthood disinvited Mallory from a previously scheduled speaking event in March after she attended and celebrated Farrakhan's Saviour's Day address in Chicago, in which he described Jewish people as "satanic" and dubbed them his "enemy." Ten days after posting an Instagram video lauding Farrakhan for the contents of his speech, Mallory issued a statement in which she refused to condemn him and said she holds the Nation of Islam "close to [her] heart."
Shook, a Hawaii-based attorney, launched the nation-wide Women's March movement by starting a Facebook page to organize street protests in the wake of the 2016 presidential election. The previously anonymous attorney addressed a crowd of hundreds of thousands at the largest Women's March event on the National Mall in Washington soon after President Trump's election.
Send a tip to the news team at NR.