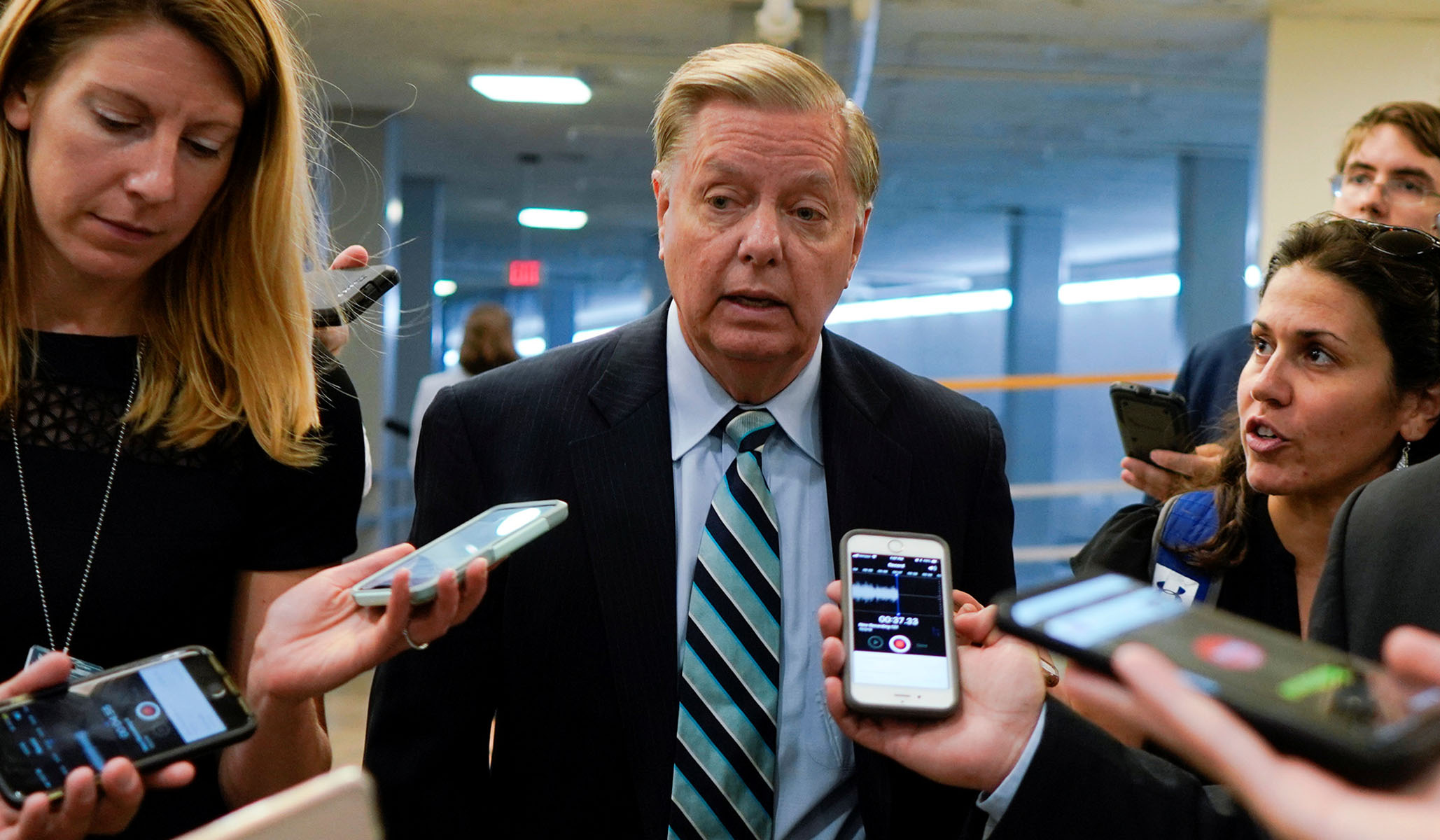 Yahoo News mischaracterized Senator Lindsey Graham's comments about Christine Blasey Ford in a Wednesday morning tweet, suggesting that the South Carolina lawmaker had insulted her integrity when he was actually condemning the conduct of Bill Clinton's allies, who attacked those who accused Clinton of sexual misconduct decades ago.
https://twitter.com/YahooNews/status/1047518218372313089
Asked by The Atlantic editor-in-chief Jeffrey Goldberg about President Trump's mocking of Ford, Graham contrasted the president's remarks with those made by James Carville denigrating Paula Jones, who claimed to have been sexually assaulted by Bill Clinton when he was governor of Arkansas.
"Everything he said was factual, he's frustrated his nominee has been treated so badly," Graham said of Trump's comments.
"Factual? It was a personal, degrading attack on someone who is a private citizen," Goldberg responded.
"Here's what's personally degrading: 'This is what you get when you go through a trailer park with a hundred dollar bill,'" Graham said, referencing Carville's attack on Jones's credibility.
Graham went on to say he believed Ford was "treated respectfully" by the prosecutor who questioned her before the Senate Judiciary Committee last week, before chastising Trump for attacking her credibility.
"For every woman who comes forward, God knows how many never say a word and take it to the grave. So President Trump went through a factual rendition that I didn't particularly like and I would tell him, 'Knock it off, you're not helping.'"
Speaking at a campaign rally Tuesday night, Trump imitated Ford and derisively recounted her allegations against Kavanaugh, claiming incorrectly that all she remembers about the night in question is that she had one beer.
"'How did you get home?' 'I don't remember,'" Trump said, imitating Ford. "'How did you get there?' 'I don't remember.' 'Where is the place? 'I don't remember.' 'How many years ago was it?' 'I don't know. I don't know. I don't know.'"
"But I had one beer — that's the only thing I remember."
Send a tip to the news team at NR.