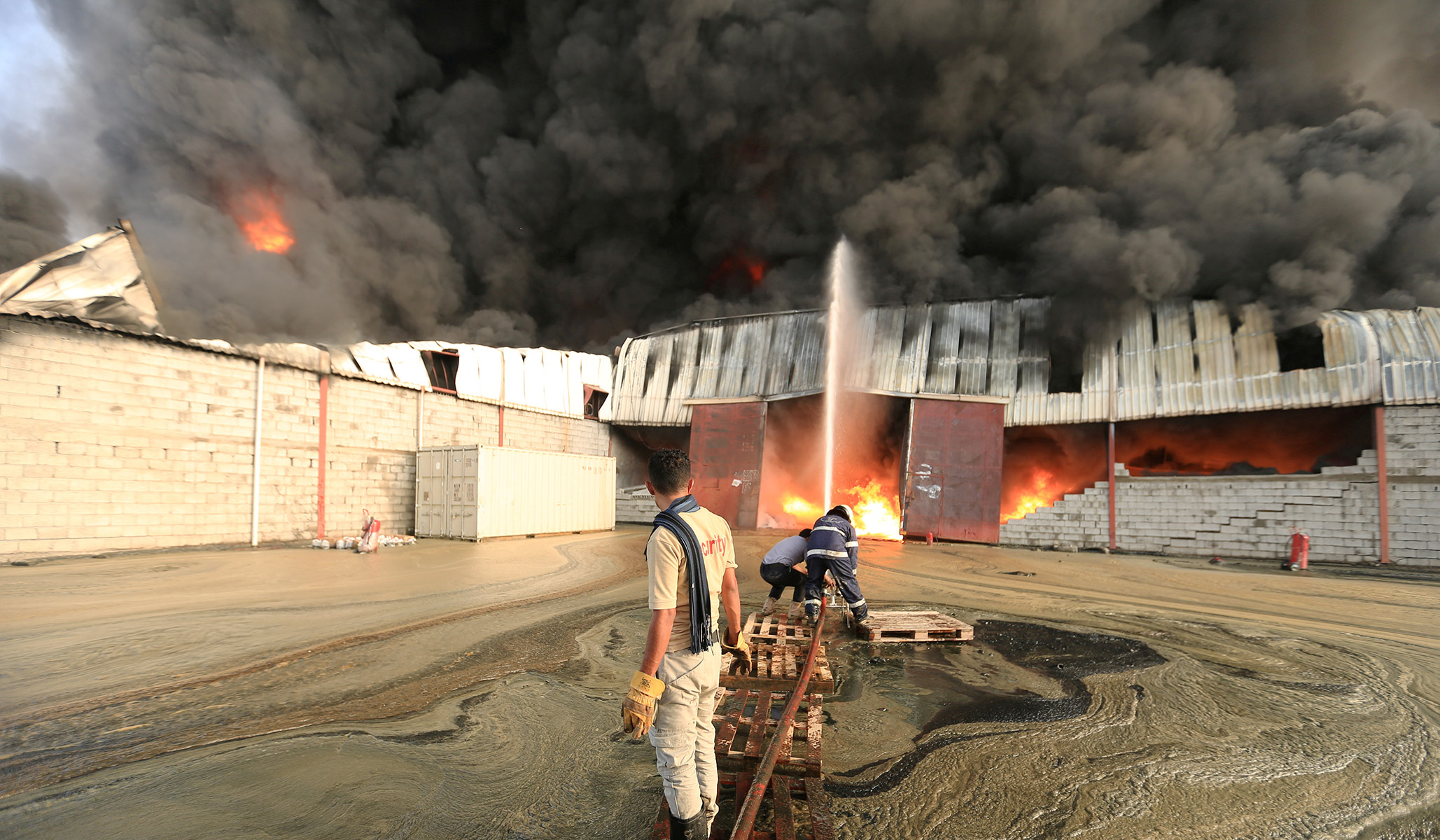 Army Special Forces troops are reportedly assisting Saudi forces in identifying and destroying Houthi rebel weapons caches and missile-launch sites in Yemen — a significantly more expansive role in that country's civil war than the Pentagon previously acknowledged.
A team of roughly a dozen Green Berets arrived on the border dividing Yemen and Saudi Arabia in December to help identify and destroy Houthi ballistic-missile caches and launch sites used to attack Riyadh and other Saudi cities, according to the New York Times.
The previously undisclosed details of the Green Beret operation — which reportedly includes training Saudi forces to defend their border against the Iranian-backed Houthi rebels — seemed to contradict the Pentagon's previous claims that American involvement in the conflict is limited to aircraft refueling, logistics, and intelligence sharing. (Though Pentagon support for the Saudi-led coalition opposing the rebels appears more widespread than previously acknowledged, there is no evidence that the Green Berets have crossed into Yemen.)
In 2015, the U.S. began supporting the Saudi-led coalition, which includes the United Arab Emirates, Jordan, and Egypt, when the allies were primarily targeting stores of Soviet-era weapons they feared would fall into Houthi hands.
In the intervening years, the Arab coalition has increasingly attacked Houthi strongholds — and Yemeni civilians. The Houthis have responded by launching missiles, provided covertly by Iran, at Saudi population centers, drawing the ire of U.S. officials concerned about expanding Iranian influence.
"Iran destabilizes this entire region," Secretary of State Mike Pompeo said during a visit to Riyadh on Sunday. "It supports proxy militias and terrorist groups. It is an arms dealer to the Houthi rebels in Yemen."
In addition to U.S. support for the Saudi-led coalition targeting the Houthi rebels, the Pentagon has also pursued an air campaign against al-Qaeda and ISIS forces in Yemen, launching 130 airstrikes last year, according to United States Central Command.
President Trump has been more explicit in his support for the Saudi regime than President Obama, who frequently criticized the Saudi's for their indiscriminate bombing of civilians in Yemen. The State Department approved the sale of $670 million in anti-tank missiles as well as tank and helicopter parts. In mere weeks earlier this year, the administration approved $2.3 billion in arms sales to the Saudi government.
Send a tip to the news team at NR.