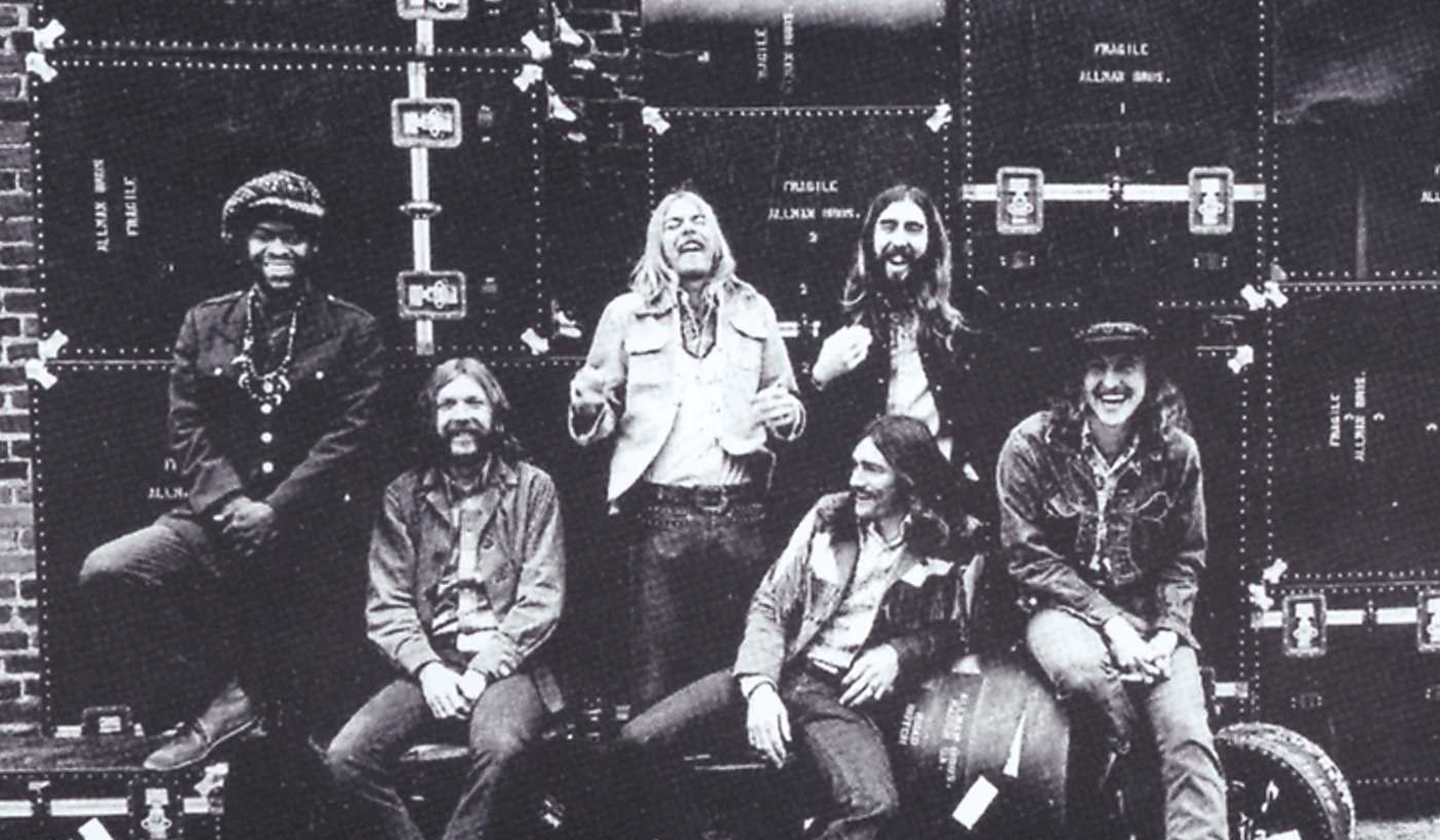 Scot and Jeff discuss The Allman Brothers Band with Andrew Fink.
Introducing the Band:
Your hosts Scot Bertram (@ScotBertram) and Jeff Blehar (@EsotericCD) are joined by guest Andrew Fink. Andrew is a member of the Michigan House of Representative (District 58 – Branch & Hillsdale Counties). Prior to that he was the district director for Senate majority leader Mike Shirkey. Follow him on Twitter at @AndrewFinkMI.
Andrew's Music Pick: The Allman Brothers Band
Have the risers for the twin drum set-up been properly double-bolted? Have all the lines into the amps and board been checked? Is the organ plugged in? Then there's no need for a soundcheck as we move through the dog days of August with a trip to Hot 'Lanta! Today we celebrate the greatness of The Allman Brothers Band, a little group originally out of Jacksonville, FL (and later Macon, GA) put together piece by piece during the late Sixties by brothers Duane (the elder) and Gregg (the younger).
The Allmans are regularly described as one of the greatest "Southern Rock" or "jam" bands to have ever existed. The irony, of course, is that they disdained both labels: on the one hand, "Southern Rock" didn't even exist as a genre until these guys invented it, and was a reductivist label that put them in a box they didn't properly belong to. And on the other hand, in the words of Gregg Allman, "we aren't a jam band, we're just a band that jams." What the Allmans were really about was incredibly hard, sweaty electrified blues-rock, electrified in a way nobody had ever heard prior to their emergence onto the scene in late 1969. With a twin-guitar attack (Duane and co-lead guitarist Dickey Betts), a double drum engine-room churning away behind them (Butch Trucks — perhaps the most quintessential "southern rock" name ever — and Jai Johanny Johanson), eloquently melodic bass counterpoint (Berry Oakley), and Gregg Allman on organ and lead vocals, what the Allmans came up with was a fusion of blues, rock, and jazz that took three old and hallowed genres and somehow managed to create something new out of them.
Join us this week as we travel through the prehistory of the Allmans (all those early bands, Duane's amazing career as a session guitarist, etc.), their glory years (including one of the greatest live albums in the history of popular music), and their extremely "tabloid drama" decline (yes, Cher is somehow involved). For the first five years of their career these guys never set a foot wrong despite having to survive not one, but two tragic motorcycle deaths, and if you aren't already familiar with the music then don't keep yourself wonderin', just dive in and eat a peach for peace.