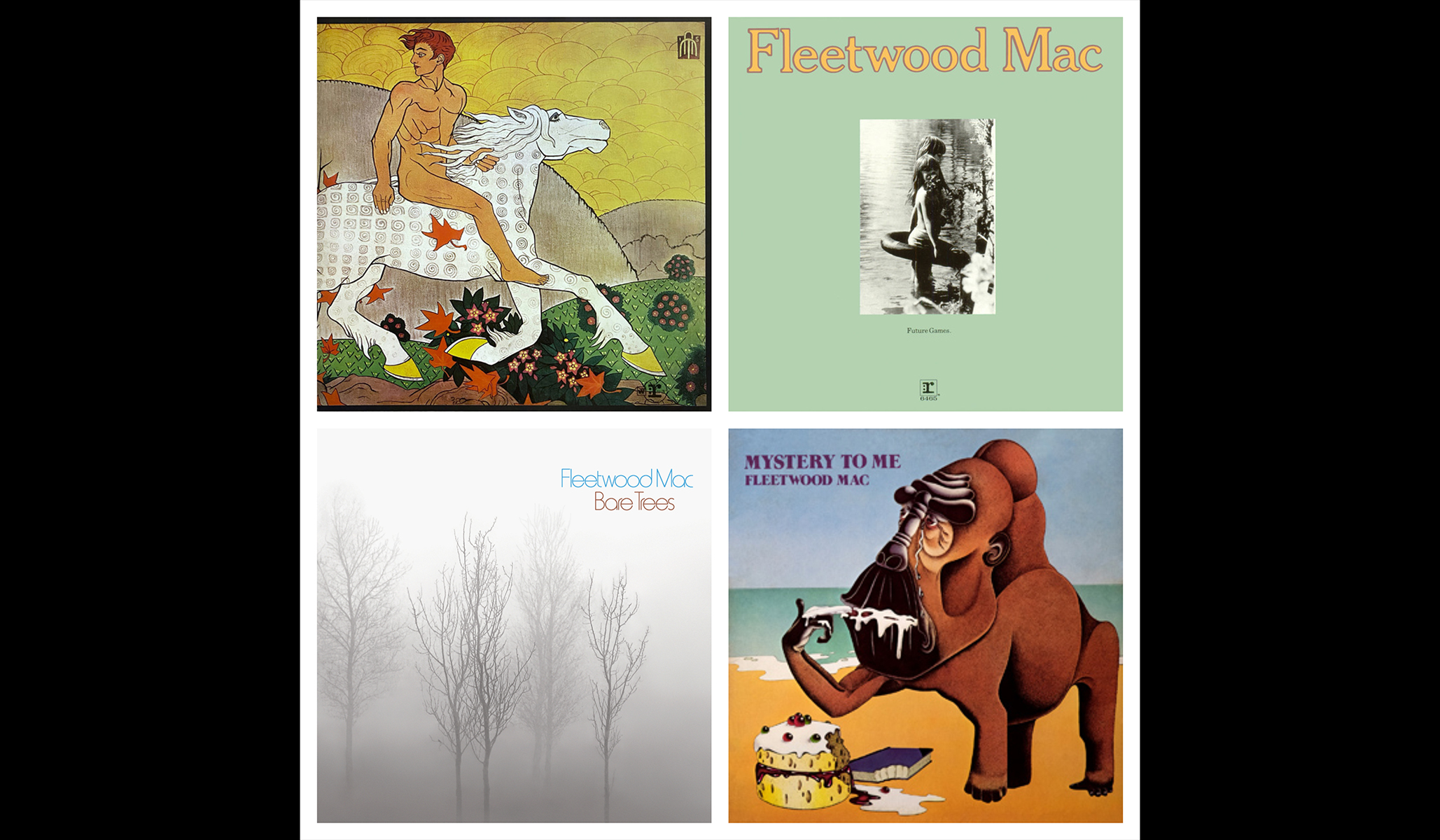 Scot and Jeff discuss the first part of Fleetwood Mac's career (1967-1974) with Charles C. W. Cooke.
Introducing the Band:
Your hosts Scot Bertram (@ScotBertram) and Jeff Blehar (@EsotericCD) are joined by our old friend Charles C. W. Cooke. Charlie is a senior writer for National Review, and you can find his work wherever quality Charles C. W. Cooke products are sold (i.e. mostly right here on this website). Follow him on Twitter at @charlescwcooke.
Charlie's Music Pick: Fleetwood Mac
"Oh sure," you think as you read what artist we're covering this week, "I know them. Everybody knows them." Well yes . . . and no. You know the hits (everyone does) but what most who only started paying attention with 1975's chart-topping Fleetwood Mac album fail to realize is that the Mac had been together for a full eight years of legendary madness and great music prior to finally breaking big in America.
From a hardcore electric blues band to a preternaturally self-assured and professional pop-rock act, from the East End alleys of London to Los Angeles, from a five-piece band featuring three separate lead guitarists to a shellshocked husk of a group without a single one . . . the story of Fleetwood Mac is one of the wildest, most improbable, least believable stories in rock history, and that's all before Lindsey Buckingham and Stevie Nicks join the group. This is a band whose manager once sent a fake version of the band out on tour to impersonate them, for crying out loud.
And the music is utterly superb. Early Fleetwood Mac feels somewhat schizophrenic due to their rapid mutations and personnel changes, but every era of this band up to the 1990s brought something of value and there are few treats more pleasurable than the sound of founder and original bandleader Peter Green's blues-guitar playing. From blues, to art-rock, to '50s pastiche, to prog-rock, to solid Fleetwood Mac-style pop, this was a band that could play in pretty much every style due to the versatility of its rhythm section. Come along and join us on an exploration of the wonderful forgotten years of Fleetwood Mac — back when their secret weapons were a songwriter whose favorite lyric to use in songs was "la," a balding SoCal post-hippie burnout, and a woman who was literally born Perfect.