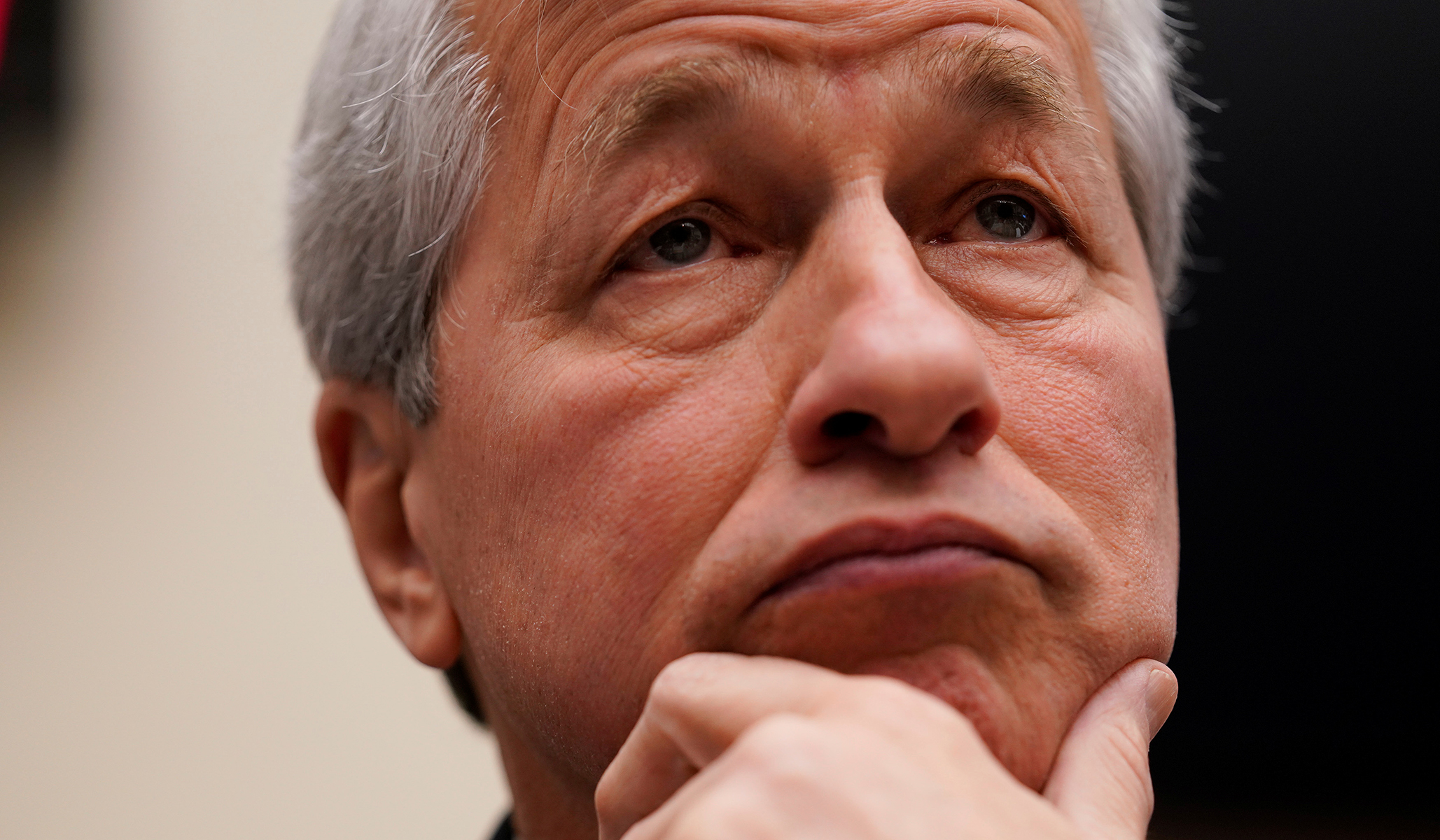 JP Morgan's Jamie Dimon may be one of those who pushed 'stakeholder capitalism' to the forefront of the C-suite agenda (and he still is doing what he can to advance it), but he does have a way of occasionally letting his understanding of finance and economics override his more usual corporatist game.
The Daily Telegraph:
The world is facing an economic "hurricane" as the war in Ukraine combines with surging inflation and rising interest rates, top US banker Jamie Dimon has warned.

Oil prices are in danger of rising to $175 per barrel in the years ahead, the chairman and chief executive of JP Morgan predicted, with a potential recession on the way in the US.

He upgraded his warning from previous predictions of a "storm", saying that unprecedented risks are combining with unpredictable consequences.

Speaking at a conference hosted by Alliance Bernstein, Mr Dimon said: "I said they're storm clouds, they're big storm clouds here. It's a hurricane. Right now, it's kind of sunny, things are doing fine. Everyone thinks the Fed can handle this.
They do? I guess he has to be diplomatic.
I'm not convinced how "sunny" large numbers of Americans feel when they leave the gas station or grocery store, but I get Dimon's broader point, both on conditions now, and what may lie ahead.
The Daily Telegraph:
"That hurricane is right out there down the road coming our way. We just don't know if it's a minor one or Superstorm Sandy. And you got to brace yourself."
Again, I think he is being diplomatic. My guess: Dimon's real expectations are, shall we say, at the Sandier end of the spectrum.
The Daily Telegraph:
The scale of the unpredictability of the war and the wider economy mean the bank is battening down the hatches.

Mr Dimon, the longest serving bank chief on Wall Street and the only one in post during the financial crisis, said: "JP Morgan is bracing ourselves, we are going to be very conservative on our balance sheet."
Translation: less lending and more-expensive lending. That's not going to be great news for companies that have taken advantage of ultra-low interest rates to gear up on the basis of anything other than long maturities.
Beyond what JP Morgan (and, I assume, other banks) may be doing (or will be doing) to cut back, is the reality that ultra-low rates have been an invitation to malinvestment, an invitation that has been all too frequently accepted. Not only have people and businesses borrowed more than they should, they have also been bidding up the price of anything remotely investable. That generally doesn't end well.
On a slightly brighter note, Dimon does still see consumers as having some six to nine months of spending power left.
The head of the nation's biggest bank said the recent drop in Americans' savings rate hadn't altered his view that the government's pandemic stimulus is still padding consumers' wallets. He estimated that some $2 trillion in extra funds are still waiting to be spent.
That offers some padding, but I wonder how long consumers will continue with discretionary spending if they see trouble ahead. Meanwhile, clear signs that some (mainly those already beginning to feel squeezed by inflation) are already altering spending patterns can be seen in a number of company results, including those from Target, Walmart, and, in a different way, Dollar Tree and Dollar General.
And speaking of trouble, back to the Daily Telegraph:
Central banks, which have in recent crisis stepped in with low interest rates and a flood of liquidity in the form of quantitative easing (QE) are now being forced to raise interest rates and embark on quantitative tightening (QT) in the face of a wave of inflation.

But this is an unprecedented situation with uncertain economic effects.

"The Fed has to meet this now with raising rates and QT. And the new part of this isn't the raising rates, it's the QT," he said.

"They do not have a choice because there's so much liquidity in the system. They have to move some of the liquidity to stop the speculation to reduce home prices and stuff like that. And you've never been through QT."

The scale of the challenges is such that he admitted enormous uncertainty as to the outcome: "I think it is OK to hope it will end up OK. I hope it. That is my goldilocks. Who the hell knows."
Comforting!
Meanwhile, over in Europe . . .