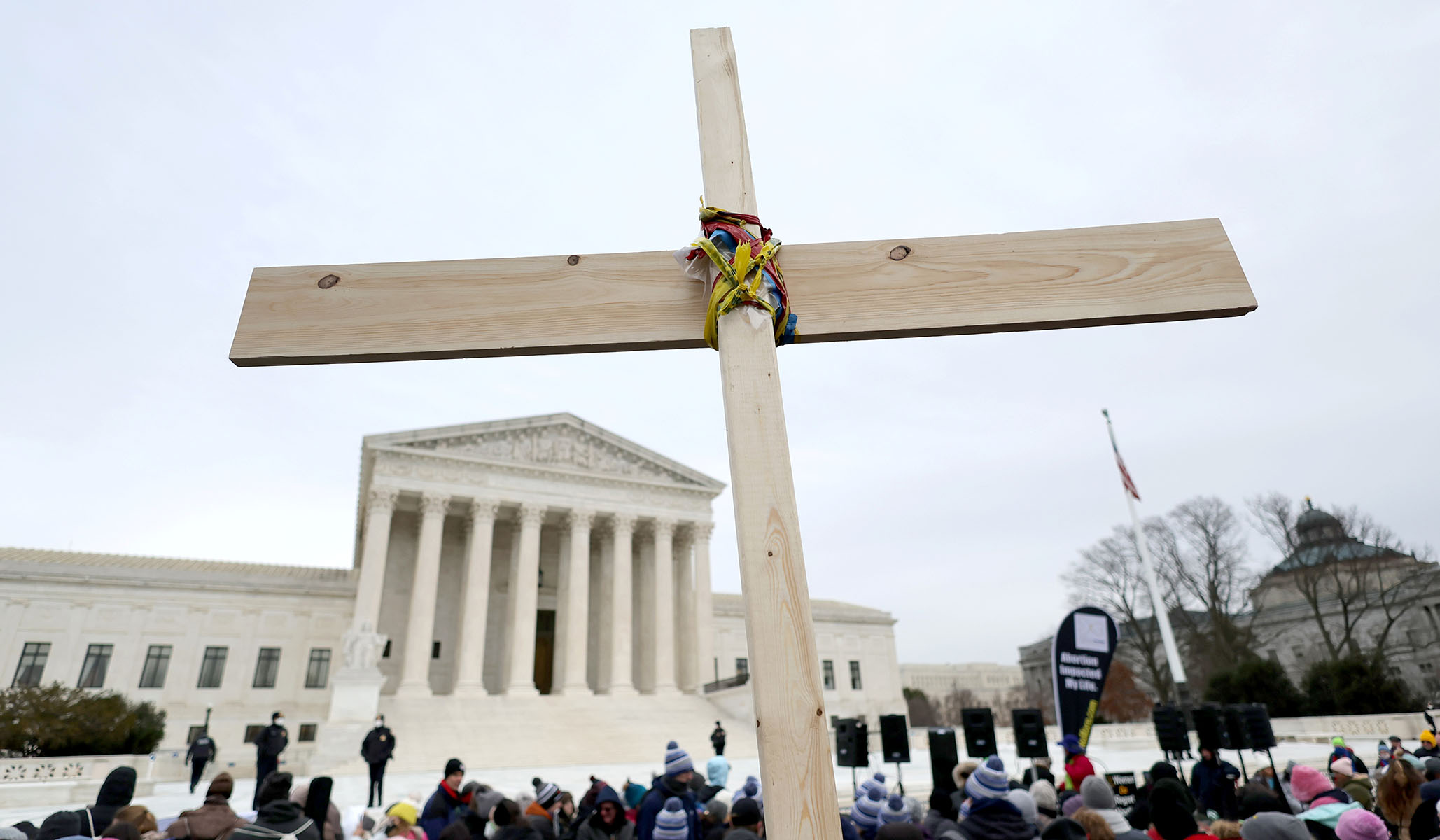 On the menu today: A look at the virulently anti-religion Left and the genesis of a new slur.
Religion as Disease
There is, on the progressive Left, an anti-religion instinct that often manifests itself in logical and legal illiteracy. Every four years, the media cover for it by ceaselessly running segments about the Democratic nominee for president's "devout" faith. But if that nominee wins, once in office, his public-policy priorities vis-a-vis religion become clear.
The Obama administration spent years, heaps of energy, and countless tax dollars trying to bully the Little Sisters of the Poor into offering employees contraception coverage in violation of the group's deeply held religious beliefs. Over the last two years, the Biden administration has gleefully picked up the baton. Just last week, it showed up in court to defend a Department of Health and Human Services rule that would have forced medical providers to give "gender-affirming care" to patients suffering from gender dysphoria.
Forget that there is no shortage of secular arguments to be made against immediately and unquestioningly beginning the transition process when a patient expresses interest in it. Forget that as a physician, you might believe that sterilization is not the proper response to mental-health malady. And most importantly, forget that you are an individual with your own conscience to answer to. Forget all that — because you must comply with progressive dogma, lest theocracy ensue.
To remind us of this enmity for religion, law professor Kimberly Wehle and longtime New York Times columnist Linda Greenhouse have contributed a pair of new articles fretting about the new, pro-religious-liberty Supreme Court majority.
For Politico, Wehle writes that the opinion of the Court in Dobbs v. Jackson Women's Health Organization "marks a serious step in an emerging legal campaign by religious conservatives on the Supreme Court to undermine the bedrock concept of separation of church and state and to promote Christianity as an intrinsic component of democratic government." This is a puzzling assertion for anyone who has read the opinion to make, as the legal issues in Dobbs were unrelated to religious liberty, but it's one that Greenhouse nevertheless echoes in arguing that Dobbs is "grounded in religious doctrine rather than constitutional law." Neither Wehle nor Greenhouse cites anything from the opinion itself to support her claims. (Indeed, the latter links to a whole separate column on the subject, which also does not cite a single line from the opinion about religious practice or belief.)
While Dobbs is targeted by Wehle and Greenhouse because of the emotional response it incites in members of their political tribe — and because they are personally as prone to seeing religious boogeymen as John Nash is to seeing Soviet agents in his rearview mirror — they do both spin the wheel enough times to eventually land on an actual religious-liberty case, Kennedy v. Bremerton School District.
In Kennedy, the Court held that, "The Free Exercise and Free Speech Clauses of the First Amendment protect an individual engaging in a personal religious observance from government reprisal; the Constitution neither mandates nor permits the government to suppress such religious expression."
Greenhouse doesn't refer to the case by name, but she complains about "June's astonishing decision that permitted a high school football coach to commandeer the 50-yard line after games for his personal prayers over the public school district's objection." The argument is entirely rhetorical. Any religious person who engages in a religious activity in view of others is apparently "commandeer[ing] a space. There's no explanation from Greenhouse as to why praying at the 50-yard line is any more threatening than chewing gum there — much less why the Constitution would permit or even mandate the prohibition of the former.
Similarly, Wehle calls it "especially alarming" that in his concurrence in Kennedy, Justice Clarence Thomas deemed it an "open question" whether public are as entitled to practice their religion on the job as they are to speak on matters of public concern on the job. The horror!
For this segment of the progressive Left, buzz phrases, innuendo, and mere religious affiliation — Wehle lists examples of justices' speaking before religious audiences as proof of the theocratic threat Americans face — is enough. For Wehle, Greenhouse, and their sympathetic readership, equality won't be achieved until their religious countrymen are neither seen nor heard.
Is 'New Yorkers' a Slur?
New York City mayor Eric Adams has suggested that he may travel back to Texas with some of the migrants bussed up to the Big Apple by the Lone Star State's governor, Greg Abbott, to campaign against Abbott.
"I already called all of my friends in Texas and told them how to cast their vote, and I am deeply contemplating taking a busload of New Yorkers to go to Texas and do some good old-fashioned door knocking because, for the good of America, we have to get him out of office," said Adams in a press conference earlier this week.
Abbott responded to the "threat" on Fox News, promising to "explain to our fellow Texans that the Beto [O'Rourke] campaign is being aided by a bunch of New Yorkers in addition to George Soros, and that will do nothing but harm his campaign."
Naturally, our betters in the media and academia have taken "New Yorkers" to mean "Jews":
Using "Soros" and "New Yorkers" as an insult is a racial epithet. If you don't get that yet, you're the mark. https://t.co/TH3jof0ZcC

— Jennifer N. Victor (@jennifernvictor) August 10, 2022
Hey James, look, the governor of Texas is also very concerned about progressive prosecutors: https://t.co/y3EuEDbb1w

— Mehdi Hasan (@mehdirhasan) August 11, 2022
Somehow, I suspect that these attacks may fall flat, in no small part because Abbott's opponent, Beto O'Rourke, opposes spending on Iron Dome, the entirely defensive system that protects Israeli civilians from rocket attacks.
ADDENDUM: Check out Representative Peter Meijer's post-primary-loss thoughts on Trump, the GOP, and what ails Congress.