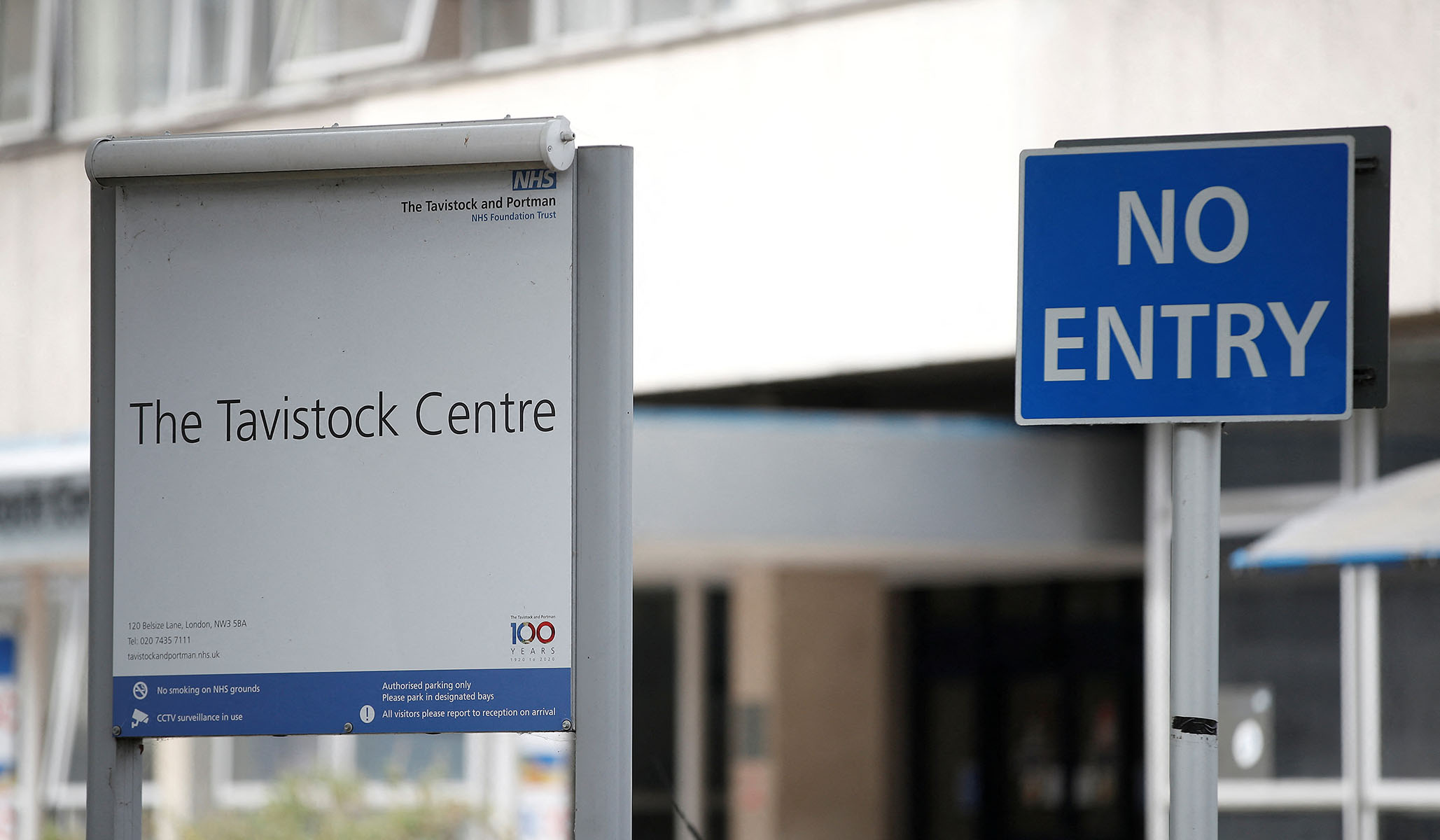 Good morning and Happy Friday to you all. On the menu today: An optimistic look at the progress being made on the transgender issue.
Winds Shift in the U.K.
I want to be careful how I put this, because we do still live in a world where medical professionals boast about about their provision of "gender-affirming care" to minors. But even without squinting or tilting your head at just the right angle, it's possible to believe that the tide is turning on the transgender debate.
There are some notable exceptions — doctors at Boston Children's Hospital smile while speaking about performing irreversible surgeries like they're trying to reassure a toddler about a check-up — and some conservatives might be unsatisfied, as well they should be. But this progress should be learned from all the same.
At the end of July, the Tavistock gender clinic in the United Kingdom was closed down by the National Health Service after a review of the clinic's practices found that its "clinical approach and overall service design has not been subject to some of the normal quality controls that are typically applied when new or innovative treatments are introduced."
In a letter addressed to the NHS, Dr. Hillary Cass, who conducted the review, wrote that other providers had "not developed the skills and competencies" necessary to provide the right amount of support to children "with lesser degrees of gender incongruence who may not wish to pursue specialist medical intervention." Cass acknowledged that there are unanswered questions about the use of puberty blockers as a treatment for children questioning their own gender identity and suggested that much more evidence will need to be collected before she draws a conclusion on their value in these contexts.
Puberty blockers were initially developed as a treatment for precocious puberty in young children, but have since been repurposed and advertised by transgender activists as a way to hit the "pause" button and buy time for kids who think they may have been born in the "wrong body." A sizable-but-marginalized group of doctors has long warned that the consequences of puberty-blocker use as a part of the transition process are unclear, and amount to an affirmative and significant step toward transitioning, rather than a "pause."
The closure of Tavistock in July came as welcome news to those of us worried about the skyrocketing number of children suffering from gender dysphoria and being treated as though it were a physical malady. Then, yesterday, it was reported that a group of families in the U.K. is suing the NHS arm affiliated with Tavistock for the effects that its dogmatic approach to the treatment of youth — described by Cass as "an unquestioning affirmative approach" — had on their own lives.
A lawyer for the plaintiffs told Sky News that he believes that misdiagnoses have affected "potentially hundreds of young adults who have been affected by failings in care over the past decade at the Tavistock Centre." It is, first and foremost, a tragedy that this has happened, but it is undoubtedly encouraging to see the mistreated join together not just to collect damages, but to tell their stories.
Moreover, the politicians in the country's Conservative Party are showing signs that they may be willing to push back on the madness. Attorney General Suella Braverman said earlier this week that transgender theory should not be taught in schools. Penny Mordaunt, a near-finalist in the Tory leadership contest, was sunk in part because of her lack of spine on the issue.
Across the U.K., then, politicians, doctors, and activists are all beginning to recognize that the unquestioningly affirmative model of care for gender-dysphoric children is scientifically unsound, morally dangerous, and the result of, more than anything else, social and political dogma.
And the U.K. is not the first European country to begin to recognize its past mistakes. In Sweden, the use of puberty blockers and cross-sex hormones have been almost entirely ruled out for minors as of this year. Finland, meanwhile, has determined that "the initiation of hormonal interventions that alter sex characteristics may be considered before the person is 18 years of age only if it can be ascertained that their identity as the other sex is of a permanent nature and causes severe dysphoria" and "the young person is able to understand the significance of irreversible treatments and the benefits and disadvantages associated with lifelong hormone therapy, and that no contraindications are present."
It's not a total victory — far from it — but it's representative of genuine progress from a ghastly status quo.
Lessons Learned?
Of course, the United States remains bitterly polarized on this issue. The Democratic vice president — the first woman ever to occupy the office — introduces herself with her pronouns, and the administration she works in is suing to strip doctors of their conscience rights when treating those afflicted with gender dysphoria.
But there are reasons for hope. As in the U.K., politicians here are showing increasing willingness to act, and skeptical members of the medical community are growing louder and louder. The turning tide in Europe also provides a model for what successful activism should look like in the U.S.
Opponents of transgender orthodoxy must, for example, approach their work with an eye toward helping those struggling with gender-identity issues, rather than wielding it as a political weapon. Expressing disgust for and loathing toward those suffering is not just condemnable, but alienating and foolish. Some may revel in mean-spiritedness, but it will do little to change hearts and minds.
They should also tailor their efforts toward opposing the treatment of children. Gender-affirming care may not be the answer in most any case, but it's children who are most at risk and who genuinely lack the ability to make such a monumental decision. It's also the area in which those not obsessed with politics are most likely to be sympathetic. It is plainly uncompassionate to take the most radical of approaches to addressing the whims of a  child.
There's no reason why American conservatives, if they remain focused, can't make the same kind of progress being made in Europe and save thousands of children here from the fate of those seeking damages from the Tavistock clinic now.
ADDENDUM: Check out our editorial on the Biden administration's coddling of Iran, even as the regime targets high-profile former U.S. officials.