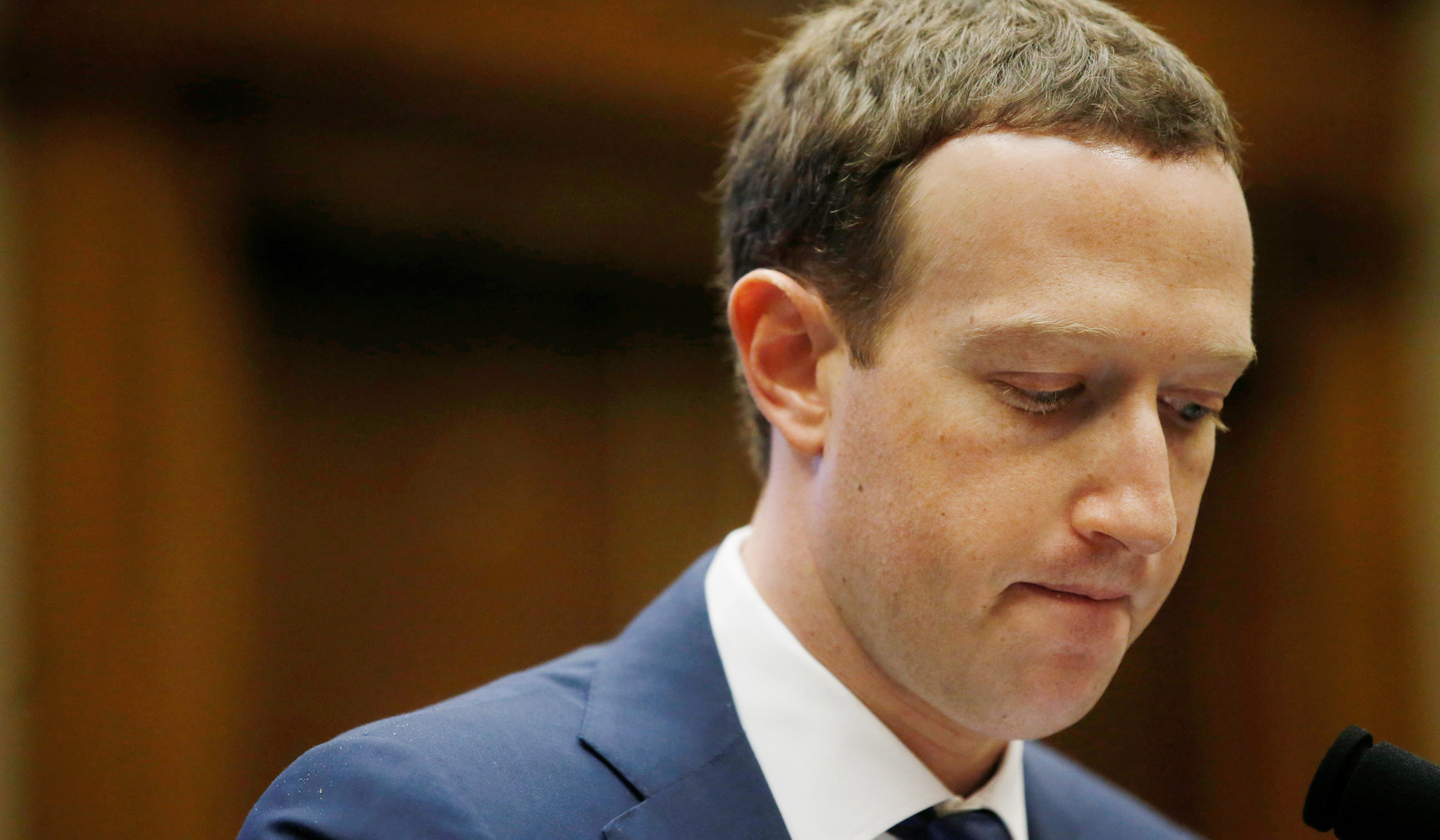 Happy Friday! Making the click-through worthwhile: some spectacular new economic numbers are unveiled, while polling shows Democrats believe the economy is getting worse; Facebook crashes on the rocks; and North Korea shows another small sign of good faith.
Enjoy the Trump-Era Economic Boom!
The U.S Department of Commerce unveiled some really good economic numbers this morning: "[The U.S.] gross domestic product grew at a solid 4.1 percent pace in the second quarter, its best pace since 2014, boosting hopes that the economy is ready to break out of its decade-long slumber."
The question is, how much of this nice figure stems from a one-time burst from a "get-exports-in-before-the-tariffs-start" mentality? "In addition to the rise in consumer and business spending, increases in exports and government spending also helped. Exports rose in part as farmers rushed to get soybeans to China ahead of expected retaliatory tariffs to take effect in the coming days. Declines in private inventory investment and residential fixed investment were the main drags, the report said."
Public perceptions of the economy are pretty good, according to the Gallup poll . . .
The economy is Americans' top response when asked to name the "most important thing going well" in the U.S. today, showing the flip side of Gallup's list of the "most important problems" facing the nation. Economic factors are cited by 37% of Americans as what is going most well. The social climate, including social awareness, civic activism and the "resistance" movement, is the next-largest category of responses, at 17%, followed by the 12% saying "nothing" or "not much" is going well.

According to the poll, 55% of Americans believe U.S. economic conditions are excellent or good, and the same percentage perceive the economy to be improving.
But considering the unemployment rate and these numbers . . . those figures seem a little low.
Almost 20 percent of Democrats told Gallup the economy was doing "poorly" and another 45 percent said it was performing "only fair." Among Democrats, 60 percent said the economy was "getting worse."
They just can't possibly admit that the guy they didn't vote for is getting something right, can they?
Trust Me, You Had a Better Week Than Mark Zuckerberg Did
Bad week? Lots of rain? Can't wait for summer vacation? Trust me, you had a better week than Facebook CEO Mark Zuckerberg.
The 19 percent drop vaporized $119 billion of the company's stock-market value; CEO Mark Zuckerberg saw his net worth fall by roughly $16 billion as a result. It was Facebook's worst trading day since going public in 2012; the collapse eclipsed Intel's decline of $91 billion in September 2000, without adjusting for inflation.
Market analysts say the stunning drop is mostly a matter of missed earnings and a sense that Facebook's growth has plateaued. The problems facing the company, in particular European- privacy laws starting to constrain the company's ability to target particular groups of consumers for advertisers, are getting bigger. Investors figure they might as well sell, since the peak has probably passed.
Political pressure alone doesn't explain a crash like this, but it is probably not merely coincidence that the crash comes at a time when the company has no friends on the political spectrum.
Some Democrats want to believe that the couple million that Russian entities spent on social media in 2016 made the difference in the election. (Never mind that roughly one quarter of their Facebook ads were never seen by anyone.)
A more compelling argument against Facebook is that 2016 demonstrated the company was mercenary — they didn't care who was buying the ads, didn't look into who was buying them, and had no real problem being manipulated by a foreign-intelligence service as long as the checks cleared.
If corporate America seems more jittery and politically correct as the Trump era progresses instead of less, perhaps that's the real lesson that they learned from the 2016 shock: When the Democratic party's grassroots, leaders, and media allies are looking for a scapegoat, they will find one and they will not be too picky about whether the scapegoat status is deserved or not.  Once Democrats find a reason to believe you're to blame for Trump, you're in trouble, and to hell with the facts.
Republicans don't think that Facebook is on their side, either. They've heard too many stories of somebody's account being suspended or groups being banned for vague or implausible reasons. Former Facebook workers said they routinely suppressed certain topics that conservatives found interesting, such as CPAC, Mitt Romney, or Glenn Beck. They allowed the 2012 Obama campaign to use data from users without their consent, the same act that has Cambridge Analytica in so much trouble.
A quick scan of headlines about Facebook shows that the company built something amazing and far-reaching but didn't really figure out how to manage it — as if it had put a newspaper printing press and vast network of street-corner distribution racks in the hands of every user. They trusted their users, and some users abused that trust.  On a site like Amazon or eBay, if a user promises to deliver something and doesn't, frustrated buyers can leave public complaints and one-star reviews, and discourage others. For "fake news" . . . there isn't the same system of self-policing.
That's because nobody likes it when they order a widget and it doesn't arrive . . . but some of us kind of like "fake news." We like a glimpse of a world where our side is even more noble and righteous and the other side is even more openly corrupt, malevolent, and incompetent. Some of us want to believe, and are eager to share it with the Facebook friend or neighbor who strikes us as everything we can't stand about the other side.
Fake profiles are proliferating faster than they can be recognized and shut down.
Facebook tried to set up a policy of blocking advertisements that depict nudity . . . and accidentally banned a tourism campaign for the Belgian city of Flanders, because it featured nude paintings from the Rubens House Museum. (I guess you could say the anti-nudity policy is . . .Baroque-en.)
(Apparently there's no amount of financial pressure that can get Facebook to simply switch back to the old system of showing posts in reverse chronological order.)
Mike Allen, who composes that other morning newsletter, writes this morning,"People who invested in utopian visions are beginning to feel bait-and-switched."
Gee, there's no historical precedent for that, now is there?
Look Who's Playing Nice as the Week Progresses . . .
Huh. Another small, but significant example of North Korea keeping a promise after the Singapore summit.
Remains believed to be those of 55 American servicemen were flown out of North Korea on Friday, the first visible result of President Trump's efforts to bring the American war dead home 65 years after the end of combat in the Korean War.

"We are encouraged by North Korea's actions and the momentum for positive change," the White House said in announcing the handover.

An American Air Force C-17 Globemaster cargo plane carrying the remains landed later at Osan Air Base south of Seoul, the South Korean capital. Hundreds of American service members as well as a military honor guard lined up on the tarmac to mark the return of the fallen troops.

As the honor guard and the troops stood at attention, 55 small coffins containing the remains were individually carried out of the plane by dress-uniformed soldiers and loaded into six vans. Each of the boxes was wrapped with the United Nations flag, the flag that American troops fought under in the Korean War.
We're still a long way from the preeminent goal of U.S. policy — a North Korea that doesn't have nuclear weapons. But there have been no test detonations, no test missile launches, one facility reportedly dismantled, and now the returned remains. This is, all things considered, the easy stuff — but it is progress.
ADDENDA: How long until we start touting Maryland's GOP governor Larry Hogan as a Scott Walker-style triumphant conqueror? Maryland Democrats used to be nearly impossible to beat; now their gubernatorial nominee, Ben Jealous, is struggling to keep everybody on the same page:
Montgomery County Executive Isiah Leggett is declining to endorse Jealous for now because of concerns that Jealous's positions on taxes, school funding and Amazon.com's second headquarters would penalize Leggett's constituents in the state's most populous jurisdiction.

Long-serving Senate President Thomas V. Mike Miller Jr. (Calvert), an influential moderate, offered only tepid backing for Jealous while praising Hogan for "governing from the middle."

Other top Maryland Democrats, while voicing strong support for Jealous, disagree with him on issues such as his support for state-based, single-payer health care. They include U.S. Sen. Benjamin L. Cardin, Rep. C.A. Dutch Ruppersberger and House Speaker Michael E. Busch (Anne Arundel), all of whom say they favor the goal of universal health care but question whether Maryland can afford it.