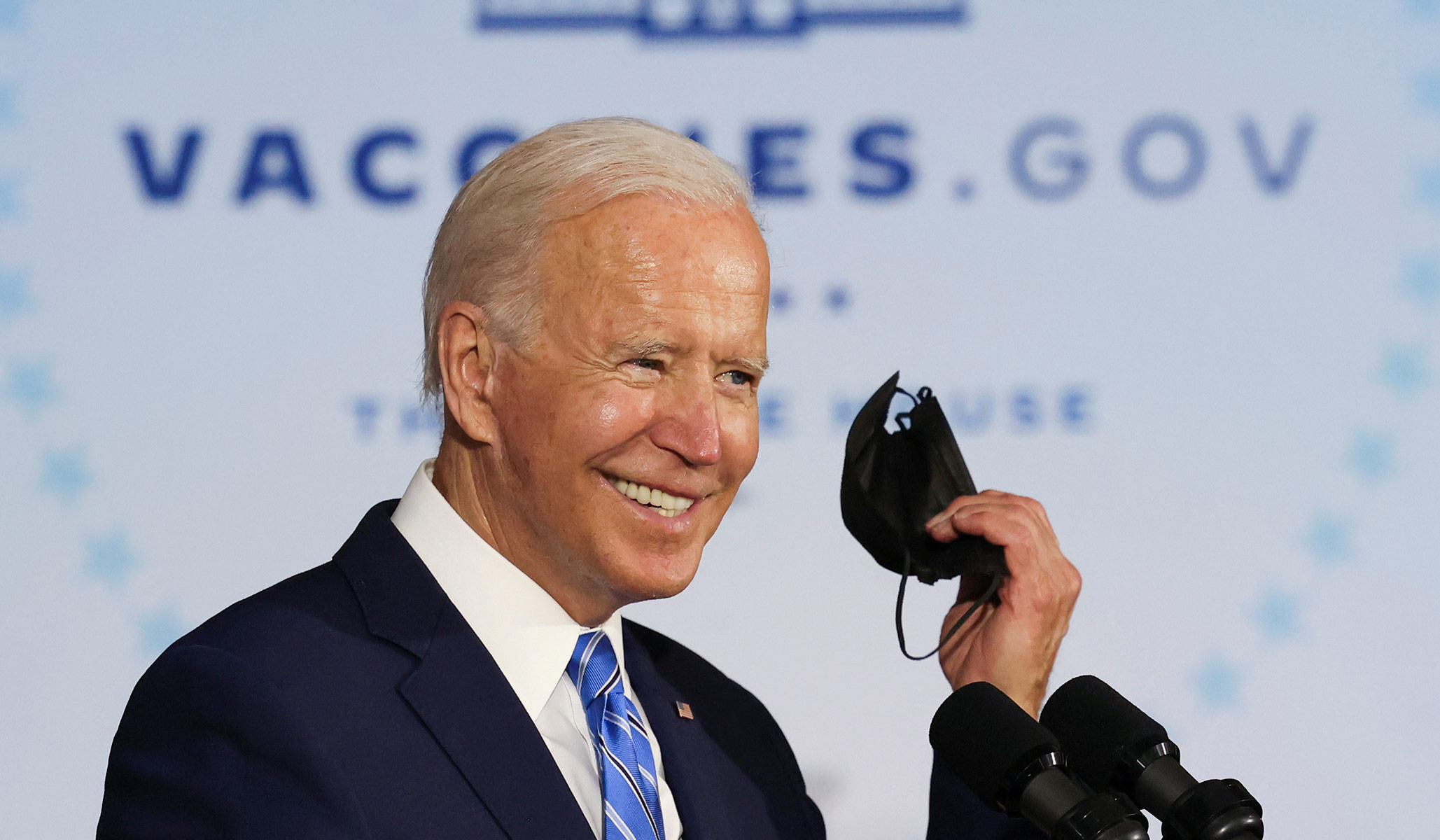 On the menu today: It's easily overlooked, but yesterday, we quietly entered Year Three of the COVID-19 pandemic. Certain voices in the media are worried that families gathering for Thanksgiving dinner next week will be reckless and risky, but in most of the country, a small rise in COVID-19 cases is occurring alongside a slight decline in COVID-19 hospitalizations and a larger decline in COVID-19 deaths. That said, there are some crowded hospitals right now in places such as Colorado, Minnesota, Michigan, and Wisconsin.
A Disquieting Anniversary
My younger son's science teacher told him yesterday that it was the two-year anniversary of the first COVID-19 case. That teacher is correct, at least as far as we know, in the sense that the South China Morning Post reported in March 2020 that the Chinese government believed the first known patient was a 55-year-old Hubei province resident, diagnosed on November 17, 2019. Because the Chinese government never shared that information, no one can independently verify it. So "Patient Zero" who started the pandemic might have been that 55-year-old Hubei province resident, or it could be someone else, such as the three researchers from China's Wuhan Institute of Virology who became sick enough in November 2019 that they sought hospital care and who lost their sense of smell. But hey, maybe it's just a big strange coincidence! Big strange coincidences always seem to happen involving the Chinese government!
Don't Fear Thanksgiving . . . Unless You're a Turkey
As we start Year Three of the COVID-19 pandemic, a minor rise in cases has a bunch of media voices warning that the upcoming Thanksgiving holiday is a potential disaster.
"Holiday COVID alarm as cases rise 20 percent," warns Axios.
"We're Having a Holiday Gathering. Are We Nuts?" asks the New York Times.
"Philadelphia Health Officials Concerned Region Could See New Wave Of COVID-19 Cases As Holidays Approach," reports the Philadelphia CBS affiliate.
But these warnings and expressions of concern are focusing on the measuring stick of an increase in the daily rate of new cases, and as I try to emphasize, over and over again, cases are no longer the most useful measuring stick for the severity and risk of this pandemic.
COVID-19 and the Delta variant are going to keep jumping around from person to person for the foreseeable future. A vaccinated person can still catch COVID-19, and they can still carry it and spread it to others. Vaccination's primary objective is to prevent you from having a severe reaction to the virus — up to and including death — if you do catch it. While vaccinated and unvaccinated people carry a comparable "viral load" — how much of the virus is in their systems — a recent study indicated that the viral load decreased faster for fully vaccinated people with a Delta infection than for unvaccinated people. The less time the virus is in your system, the less likely you are to spread it to someone else.
In the majority of cases, vaccinated people who get exposed to COVID-19 are either asymptomatic or have minor, manageable symptoms. The country has had more than 48 million diagnosed COVID-19 cases by now.
The more useful measuring sticks for the severity of the pandemic are hospitalizations and deaths. COVID-19 hospitalizations are down 1 percent in the past two weeks, and COVID-19 deaths are down 14 percent in the past two weeks. Right now, the U.S. has about 49,000 hospital beds being used by COVID-19 patients; back in early September, that number was about 95,000. In early January, it was about 125,000 on any given day.
In most of the country, hospitals have plenty of capacity to handle any post-Thanksgiving surge, but I'll get to the exceptions in a moment.
As of this morning, 76.7 percent of the country's hospital beds are in use, according to the U.S. Department of Health and Human Services. That means 23 percent are open — that's plenty of room. (Remember, hospitals don't like to have a lot of unused capacity because that creates financial problems. They need patients in those beds to pay for all of those doctors and nurses and MRI machines and all of the other considerable expenses that come with running a hospital.) What's more, across the country, just 6.9 percent of hospital beds are in use by COVID-19 patients. A similar percentage of ICU beds are in use, and 15 percent of ICU beds are in use by COVID-19 patients.
When you look at the New York Times' color-coded-by-county national map of cases per 100,000 people — the one that confused Charles Blow so much — you see the southeastern states are still light yellow, and a patchy line of oranges and reds and dark reds from Arizona and New Mexico, up through Colorado and Kansas, patches of Nebraska and the Dakotas, and looking intense and dark in Minnesota, Wisconsin, Michigan, and stretching into western Pennsylvania and New York. Also note that for the first time in a long time, the northern areas of New England are turning darker, indicating a higher number of cases proportional to the population size.
Some of those states have Republican governors, and some of them have Democratic ones. States with high vaccination rates have lots of cases at the moment, while states with not-so-impressive vaccination rates have low numbers of cases — in large part because the Delta variant already swept through in late summer. Vermont has some counties with more than 100 cases per 100,000 residents, despite the fact that more than 82 percent of its residents have at least one dose. Louisiana has just 54.7 percent of residents with at least one dose of a vaccine, but only one Louisiana county has more than 50 cases per 100,000 residents right now.
As the virus spreads around a population more, and cases go up, the odds of the virus jumping into someone who is unvaccinated, elderly, immunocompromised, has comorbidities, or has some combination of all of these traits increase as well — and those are generally the people who end up in the hospital.
While most of the country's hospitals have plenty of capacity, there are trouble spots, including Colorado:
There are only about 100 intensive care unit beds available in hospitals across the state, and more than 90 percent of them are filled — many by coronavirus patients.

"It is the busiest and the most stressful I've ever seen it in 15 years of medicine," said Dr. Eric Hill, a physician at the Medical Center of Aurora.

"It's a little disheartening at times, because we listen to the national news and hear about everyone is doing better, and that is not our experience in Colorado. The numbers are on the rise and the challenges are real," said Dr. Matt Mendenhall, an emergency room doctor.
Another state of concern is Minnesota, and note that part of the surge there stems from patients who delayed regular care during the pandemic:
Statewide, only about 3 percent of ICU beds were available Friday, along with less than 5% of non-ICU beds, according to the Minnesota Department of Health Response Capacity Dashboard.

Some hospitals report, on any given day, the situation may be even more dire than the statewide data shows.

"We've been 100 percent full for more than a month," said Dr. Bret Haake, vice president of medical officers and chief medical officers at Regions Hospital, part of the HealthPartners system. "Everybody is as full or more full than they've ever been in the history of their organizations."

Hospitals are seeing a wide range of medical issues, including people suffering complications due to putting off standard health care during the pandemic.
Also keep an eye on corners of Michigan . . .
"(All) mid-Michigan hospitals (and most across the state) are experiencing high patient volumes right now," Hurley spokeswoman Peggy Agar said in a Tuesday, Nov. 16 email to MLive-The Flint Journal. "Our capacity numbers on the state website reflect the number of beds available given the amount of staff we have currently available to provide the best care possible.
And Wisconsin is seeing a surge as well:
According to the state Department of Health Services, in the northwest hospital region, over 85 percent of total hospital beds are in use, and only about 2 percent of all ICU beds are readily available.

Eau Claire area hospitals have fallen victim to the sudden rise in need as well. At Mayo Clinic in Eau Claire, the number of patients has gone up about 25 percent in just the last two weeks, and its ICU has already had to send patients warranting admission to other hospitals.

A similar story is being seen at Marshfield Clinic in Eau Caire. It's been at or near capacity over the last two weeks.
Oddly, as parts of Colorado, Minnesota, Michigan, and Wisconsin feel strain on their hospitals after nearly a year of vaccination efforts, I don't see much media coverage comparing Jared Polis, Tim Walz, Gretchen Whitmer, or Tony Evers to governor Ron "Deathsantis" down in Florida. Why, it's almost like these derisive labels are applied out of partisan animus instead of the actual conditions on the ground.
ADDENDUM: I find, as time goes by, that more and more of the news stories I focus upon are the ones that are so shocking and horrible, many other people don't want to believe that they are true. They suggest that we are much less safe, and that those who govern us are much less competent, than we want to believe — or than we may need to believe, in order to go about our daily lives without overwhelming anxiety.
There's considerable circumstantial evidence that the COVID-19 pandemic is the result of work conducted at the Wuhan Institute of Virology. The U.S. government chose to leave American citizens and green-card holders behind in Afghanistan and left loyal Afghan allies to die at the hands of the Taliban.
Now we can add another grim story to the list: The former vice premier of China — or someone aiming to protect his image or the Chinese Communist Party's — appears to have either abducted or otherwise silenced a former tennis star after she went public with her accusations that he coerced her into sex, and as of this writing, no one knows if she's dead or alive.