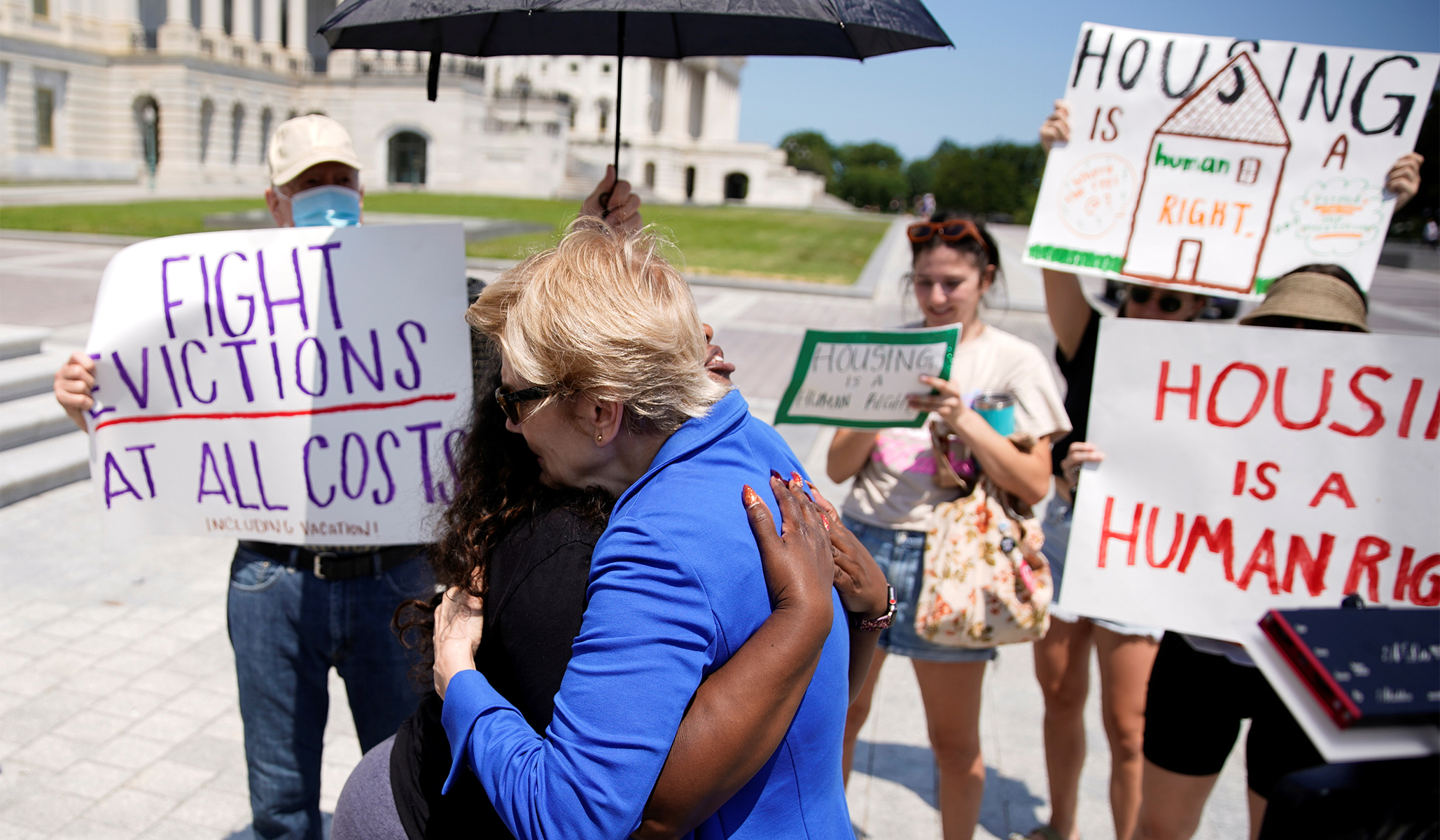 Dear Weekend Jolter,
Is it starting to feel like 2009 again?
Bailouts and stimulus and government overreach . . . the only thing missing is the Tea Party.
In fact, Phil argues a cup of Darjeeling could do some good right now:
The Tea Party was far from perfect, and its poor strategic decisions (such as the ill-fated effort to defund Obama's signature legislative accomplishment while controlling just one chamber of Congress) have been well documented. That said, the Tea Party served one important purpose.

Historically, the path of least resistance was always for Republicans to come to Washington and rubber stamp more spending. At the height of the Tea Party's power, there was a period during which Republicans were more afraid of voting to increase spending than they were of voting to cut spending. That was an important development that effectively put the brakes on Obama's legislative agenda after 2010.
The Tea Party indeed suffered from strategic errors, grifters in their midst, and attachment to a party with an impressive record of caring about fiscal issues until they're in power. But we could sure use somebody in the halls of power yelling "STOP."
Setting aside the massive spending projects under debate, this week's revival of the eviction moratorium exemplifies the kind of overreaching government that historically engenders such a reaction. Charlie quickly noted — in a post that was widely read — the remarkable detail that Biden and his team had already admitted they don't have the legal authority to do this in light of a Supreme Court decision, not even on a slightly more targeted basis.
Why let that stop you, right?
Andy explains here why exactly the move was unconstitutional, and you can read more on this down below. But groundswells and grassroots don't get provoked by legal arguments alone — it's injustice, and a sense thereof, that moves people. See: Floyd, George. So here we have the federal government very explicitly picking winners and losers, twisting their authority to give one category of people a pass on dubious grounds while punishing another — landlords — for how they make a living.
And not all of them are sipping Calvados on the verandas of their Hamptons estates. By one estimate, there are roughly 10 million "individual investor landlords" in the U.S., many operating just one or two units. "About half of all housing providers are mom-and-pop operators, and without rental income, they cannot pay their own bills or maintain their properties," National Association of Realtors President Charlie Oppler said in a statement, alongside a new legal challenge.
This story by Ryan Mills captures the injustice:
One of Raj Sookram's tenants stopped paying rent in December. Another man hasn't paid him a cent in 20 months. He now owes Sookram over $20,000.

One woman stopped paying this spring, Sookram said, then demanded that he fix her hot water heater when it blew. That ended with city officials threatening Sookram with daily fines.

In all, Sookram said, about half of the tenants living in his 13 Rochester, N.Y., rental properties are behind on rent. Sookram said he's struggling to pay his bills and taxes. He's had to take out loans and work side handyman gigs to provide for his wife and three kids.

As the coronavirus pandemic drags on – and as the federal government continues to extend its legally dubious eviction moratorium – more and more people are "jumping on the bandwagon, like, 'Oh, I don't have to pay you,'" Sookram said.
Rental assistance is out there, but the program is slow to pay out. The CDC order, meanwhile, threatens a year in jail and fines of up to $250,000 for individuals who don't comply.
No wonder Charlie is starting his own #Resist campaign:
The appropriate response to publicly confessed lawlessness is calm refusal. As soon as possible, state governors, legislatures, and courts should make it clear that they intend to follow the law as set by the Supreme Court, rather than the "law" as set by the arrogations of the director of the CDC. To a man, landlords should follow suit, as should every public and private institution connected to the management of private rentals.
But back to the issue of injustice. Landlords, who last time we checked are ordinary taxpaying people, have been told for months on end that they cannot use the leverage they normally have to seek payment for services rendered or otherwise ensure that their units generate income. They, too, have bills to pay but face the threat of fines that would bankrupt them if they move to recover the income with which to pay those bills.
So when one property manager tells Ryan, "At this point they're just abusing us," it's hard not to empathize, and to wonder when the backlash is going to hit.
In other news . . .
Well, there's plenty of other news. It was a banner week for defiance, whether on the part of Biden and his eviction decision or of Governor Cuomo. More on that sordid affair below, but first, an update on a V.I.P.
And the "P," dear readers, stands for "Program."
<mic drop>
Burke to Buckley Program Deadline Extension, Chicago Edition
The eviction moratorium's not the only thing being extended. The deadline is being extended for applications for the fall session in Chicago of National Review Institute's Burke to Buckley Program. The new deadline is Sunday, August 8, at midnight (that's tomorrow if you're getting this in your inbox at the usual time). To apply, click here. Again, this is for Chicago's session.
Classes are designed for mid-career professionals, from a variety of vocations outside public policy. This program is a deep dive into the foundations of conservative thought — and, as a perk, participants also receive invitations to exclusive networking happy hours and other events when they occur. For more information, visit this site.
NAME. RANK. LINK.
EDITORIALS
If Cuomo won't step down on his own now that his sexual-harassment history is clear, he should get some assistance: Make Cuomo Go
President Biden knows the eviction moratorium is built on flimsy foundations, yet he issued a new one anyway: Biden's Eviction Overreach
ARTICLES
Philip Klein: Republicans Should Shut Down the Senate over Biden's Illegal Evictions Moratorium
Kevin Williamson: Emergencies Need an Expiration Date
Rand Paul: Americans Deserve the Truth about Gain-of-Function Research and the Wuhan Lab
Jimmy Quinn: House Report Names 'Public Face' of China's 'Disinformation Campaign' on COVID Origin
Ryan Mills: Inside the Conservative Campaign to Take Back School Boards from Classroom Closers, CRT Activists
Ellen Carmichael: Huey Long Was Wrong
Andrew McCarthy: New York AG's Report on Cuomo's 'Pattern' of Sexual Harassment Is Devastating
Caroline Downey: Cori Bush Defends Use of Private Security While Calling to Defund the Police: 'Suck It Up'
Dan McLaughlin: Joe Biden Is Daring Brett Kavanaugh to Do His Job
Dan McLaughlin: The New York Times Admits that the Unvaccinated Are Not All Trump Supporters
Rich Lowry: Democrats Applaud Biden's Unconstitutional Act
Michael Brendan Dougherty: Ignoring Them Is the Only Way Out
Richard Goldberg: It's Time for Biden to Leave a Bad Deal in the Past
Ginny Gentles: The Troubled Girls the Transgender Movement Ignores
Isaac Schorr: Georgia Republican Insiders Bearish on Herschel Walker Senate Run
Charles C. W. Cooke: CNN Makes Itself Complicit in Joe Biden's Flagrant Lawbreaking
CAPITAL MATTERS
Home chefs everywhere, be warned. A movement is afoot to phase out natural-gas stoves and furnaces. Paul Gessing brings the heat: The Climate Warriors Are Coming for Your Gas Heater and Stove
Jon Hartley tells us to look to housing for signs of whether the inflation surge is truly "transitory": The Next Inflation Wild Card for the Fed
Daniel Pilla unearths a new way the Biden team plans to go after wealth: Biden Gets More Aggressive with the Confiscation of Capital
LIGHTS. CAMERA. REVIEW.
Life moves pretty fast. So don't miss things like the 35th-anniversary release of an American classic, says Armond White: Ferris Bueller Returns, Bringing American Truth
Hey, look, a non-sequel sequel that's better than the original. Kyle Smith explains: Lock and Load for The Suicide Squad
Brian Allen follows up on California's Huntington museum, this week diving into its alluring American art collection: Henry Huntington and California Dreamin'
WE ARE FITTER, HAPPIER, MORE PRODUCTIVE — WHEN WE HAVE EXCERPTS
How, exactly, was Biden's new eviction moratorium lawless? Andy explains it all:
After a number of federal courts ruled against the Biden administration's interpretation of statutory and regulatory provisions, the administration continued to press its case in the Supreme Court. There, four justices were ready to invalidate the moratorium outright; a fifth, Justice Kavanaugh, acknowledged the basic correctness of those justices' position but decided that immediate invalidation would be overkill given that the moratorium was due to lapse in five weeks. Kavanaugh was clear, though: (a) if the moratorium were not on the cusp of expiring, he would have invalidated it, and (b) "clear and specific congressional authorization (via new legislation) would be necessary" if the moratorium were to be extended.

Consequently, by unilaterally decreeing a moratorium extension in the teeth of that ruling, President Biden is acting in bad faith. It is now a constitutional offense. Specifically, and in blatant violation of his solemn duty to execute the laws faithfully, Biden has usurped Congress's legislative authority and declared the power to legislate. He is running roughshod over the separation of powers, which is the foundation of our constitutional framework, limiting power and preserving liberty.

That is why this is a constitutional violation, one even more profound than a theorized violation stemming from the Commerce Clause — since Biden has been admonished by the Supreme Court that what he is now doing would be wrong.
And Kevin zooms in on a related problem — our never-ending official "emergencies" — and offers a solution:
But the eviction moratorium is a prime example of a much larger problem with presidential emergency powers.

Since federal emergency-powers law took its modern form during the presidency of Gerald Ford, there have been 71 national emergencies declared — an average of 1.6 every year. Incredibly, 37 of those national emergencies — more than half — are still in effect. Those dozens of semi-permanent emergencies include the 1979 Iran hostage crisis, six crises declared by Bill Clinton touching everything from the business dealings of Colombian narco-traffickers to the development of weapons of mass destruction by the no-longer-extant government of Saddam Hussein in Iraq, eleven emergencies declared by George W. Bush, ten declared by Barack Obama, and three declared by Donald Trump, including the famous "National Emergency With Respect to Imposing Certain Sanctions in the Event of Foreign Interference in a United States Election."

Ronald Reagan observed that nothing in this life gets as close to immortality as a federal program, and that is doubly true for a federal emergency.

There is one relatively small procedural tweak we could make that would improve this situation greatly: forcing Congress to vote to maintain states of emergency.
CRT is animating conservatives to run in school-board races across the country. Rich wrote about this a couple months back, and Ryan Mills follows up on the trend here, noting how COVID has played a role:
[Jess] Bradbury's eight-year-old daughter is preparing to start third grade, and things in the district have changed. She said the school board is pushing political activism over core academics, hurting its rankings. Textbooks have become political footballs. The district hired a consultant to identify diversity and equity problems to solve. At one point middle schoolers were surveyed about their gender identities, Bradbury said.

Bradbury, a technology professional who'd never even attended a school-board meeting before the pandemic, decided in January that she needed to do something. She now is part of a wave of conservatives across the country — moms, dads, grandparents, teachers — who've been energized over the last year by national school debates to run for seats on their school board, hoping to change the direction of local institutions typically dominated by the Left.

Many of the new conservative candidates, including Bradbury, initially were troubled by their school district's reluctance to reopen during the coronavirus pandemic. But once they were engaged on that issue, their concerns blossomed. In the wake of racial justice protests that erupted after George Floyd's death last year, they say they've found schools in the thrall of left-wing social-justice activists pushing divisive "anti-racist" dogma and controversial gender views.

"I guess the silver lining with COVID is that it has awakened a lot of us to what's been happening in the districts that we wouldn't have otherwise paid attention to until it was too late," Bradbury said in an interview with National Review.
This week's damning New York AG report on Governor Cuomo puts the onus on state officials to act. From the editorial:
What next? All too many misbehaving politicians have learned the playbook for riding out storms until public attention moves on, or rallying their own tribes to take the focus off themselves. If there is hope for toppling Cuomo, it begins with the deep and bitter divisions between the state's establishment Democrats and the progressives who loathe Cuomo. . . .

It would behoove the two wings of the party to move together against Cuomo. A sounder approach, and one that does not require awaiting the 2022 election, would be to proceed more swiftly to impeachment and removal of the governor, perhaps even bringing charges solely on sexual harassment. New York City's Democratic mayoral candidate, Eric Adams, has called for impeachment to go forward.

Republicans in the legislature would like to drag out the investigation to cover broader-ranging topics of corruption and malfeasance, but they would doubtless ultimately support Cuomo's removal from office regardless of which of the several available grounds are chosen. While Lieutenant Governor Kathy Hochul is no prize, neither is she part of the far-left wing of the state party represented by James, Bill de Blasio, and Alexandria Ocasio-Cortez.
Shout-Outs
Ed West, at UnHerd: America has become its own worst enemy
Dave Huber, at the College Fix: Harvard diversity guru rips colleague for claiming sex differences are a real thing
Jessica Pigeau, at Quillette: Life as a Stand-Up Comic Can Be Brutal. 'Safe Space' Call-out Culture Is Making It Unbearable
James Hankins, at First Things: Ten Things I Learned from the Pandemic
CODA
We published a piece last weekend on Huey Long. This conjured memories of the fabulous O Brother, Where Art Thou? (it features a populist governor in the South) and its equally fabulous soundtrack, which was, impressively, curated before the filming.
The musical glue of the movie is "I Am a Man of Constant Sorrow," integral to a plot steeped in literary, cinematic, and historical references. That song tends to overshadow the quieter "Hard Time Killing Floor Blues," the next stop on the track list. It shouldn't. The Skip James number, as performed by Chris Thomas King, who also appears in the film to play it, is a humble work of effortless man-and-his-guitar fingerpicking. The stuff of campfires and starry skies, of wistful thoughts and memories.
As a bonus, here's a video of Skip James, introduced in German, performing the song in Cologne in 1967.
Got a tune? Want to share? Send a link to jberger@nationalreview.com. Thanks for reading.