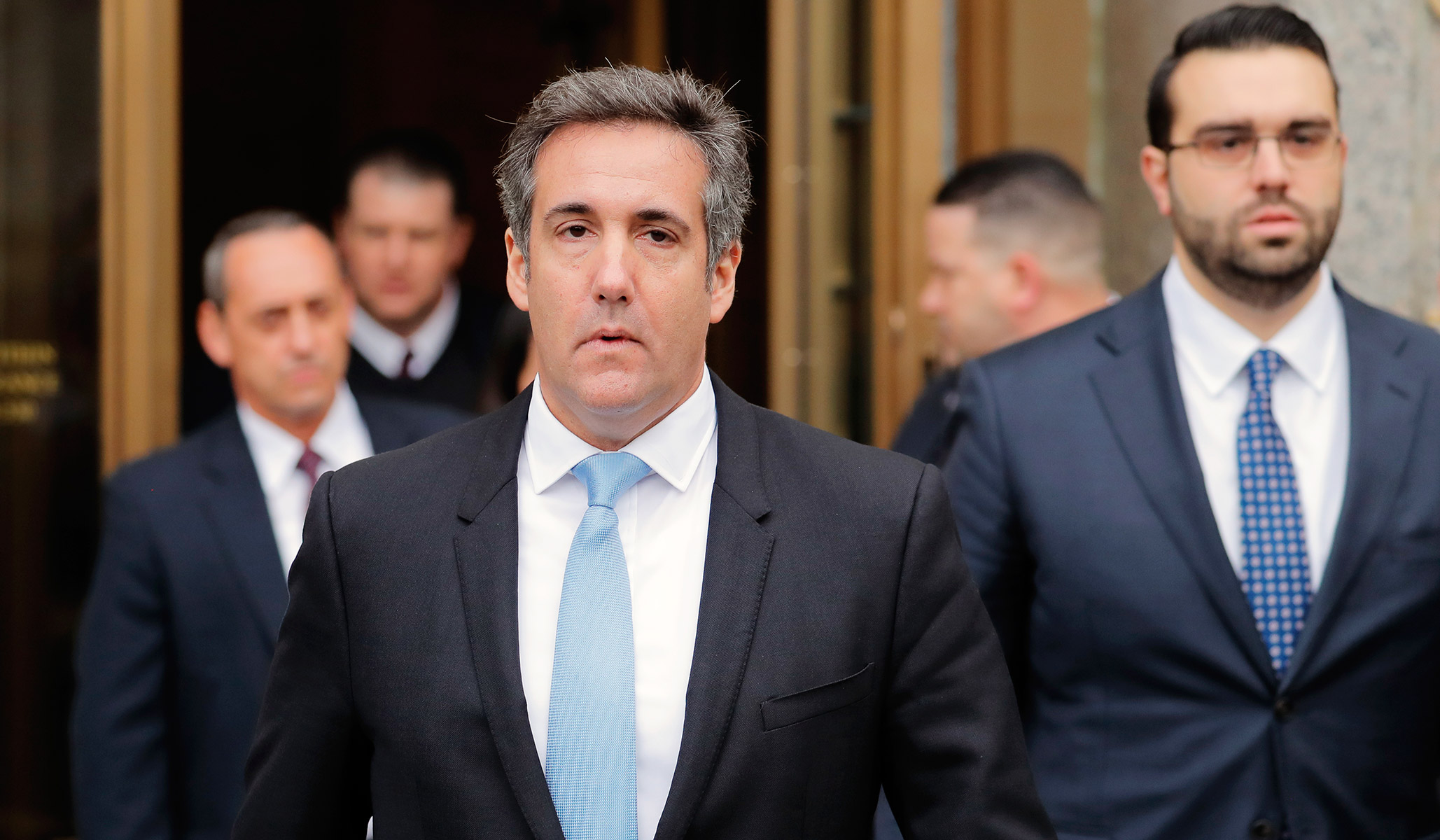 Michael Cohen is expected to begin cooperating with Special Counsel Robert Mueller's team as the attorneys currently representing him plan to leave the case in the coming days, ABC News reported Wednesday.
The law firm McDermott, Will & Emery LLP will stop providing its services to Cohen after it finishes reviewing documents seized from his home and office to determine which are subject to attorney–client privilege, according to the report.
After Cohen's team asked U.S. District Court judge Kimba Wood permission to review the 3.7 million documents seized in the April 9 raid before the government's attorneys, Wood agreed, and appointed former federal judge Barbara Jones to serve as a "special master" to settle any disputes between Cohen's team and the government over what documents should be privileged.
Jones announced last week that just 162 of the 300,000 seized documents that Cohen's team has reviewed so far are covered by attorney–client privilege. The attorneys have until Friday to complete their review of the remaining documents, and any documents not reviewed at that point will be turned over to federal prosecutors, who will then determine which of them are privileged.
Cohen's expected cooperation, prompted by his lack of representation, is a troubling development for the Trump administration and Trump himself.
"It's an attack on our country in a true sense. It's an attack on all we stand for," Trump said during a meeting with senior military leadership at the White House following the raids. "That is really now on a whole new level of unfairness."
The U.S. Attorney's Office for the Southern District of New York is investigating Cohen over a range of financial crimes including potential bank fraud and campaign-finance violations stemming from his $130,000 hush-money payment to porn star Stormy Daniels.
Daniels's lawyer, Michael Avenatti, castigated Cohen's representation in a tweet sent after the Wednesday morning report.
"So after Mr. Ryan makes false accusations against me in fed court, he now abandons Mr. Cohen, withdraws, tucks his tail between his legs, & goes home? Just like David Schwartz before him!! Not a good look and a disaster for Mr. Cohen and Mr. Trump," he tweeted.
Send a tip to the news team at NR.