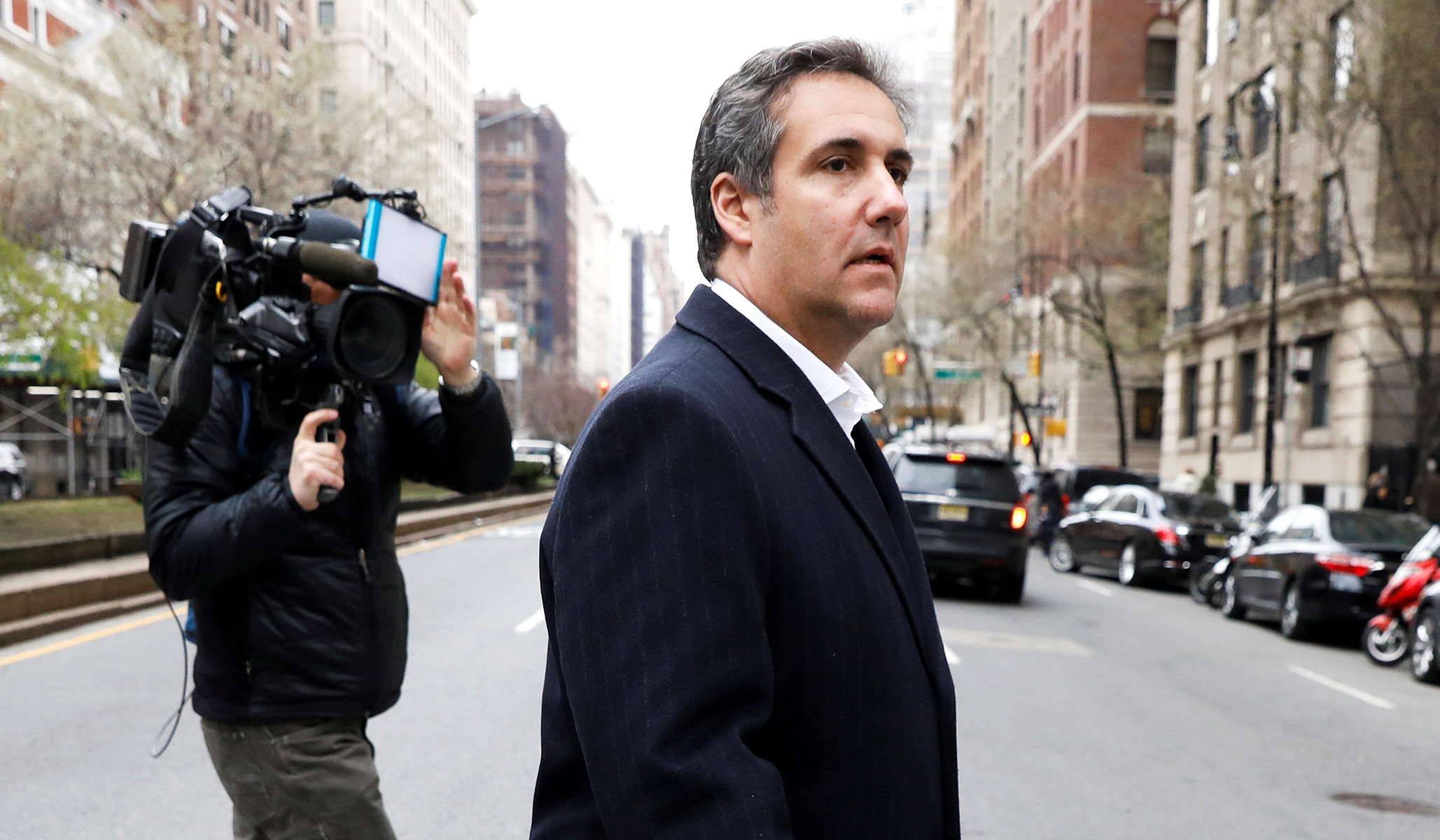 Michael Cohen launched a lawsuit against the Trump Organization on Thursday demanding that it honor a contract promising to pay the legal fees incurred from his previous work for President Trump.
"The Trump Organization agreed to indemnify Mr. Cohen and to pay attorneys' fees and costs incurred by Mr. Cohen in connection with various matters arising from Mr. Cohen's work with and on behalf of the Organization," read the court filings. "These matters included multiple congressional hearings, Special Counsel Robert S. Mueller III's investigation, and others."
President Trump's former personal lawyer and fixer is reportedly seeking $1.9 million in legal fees incurred after the Trump organization stopped honoring the agreement when Cohen began cooperating with prosecutors investigating his former boss last year. He pled guilty in New York in December and was sentenced to three years in prison for financial crimes, campaign-finance violations, and lying to Congress about how deep into the 2016 campaign negotiations over a proposed Trump Tower Moscow development continued.
Cohen testified publicly last week before the House Oversight and Reform Committee, calling Trump a "racist" and a "con man," who conspired to commit "garden-variety financial fraud" by disguising a hush-money payment made to Stormy Daniels, the adult-film star who claims to have had an affair with the future president in 2006. He appeared again privately before the Commitee this week and promised to continued cooperating with Special Counsel Robert Mueller's Russia probe.
Send a tip to the news team at NR.