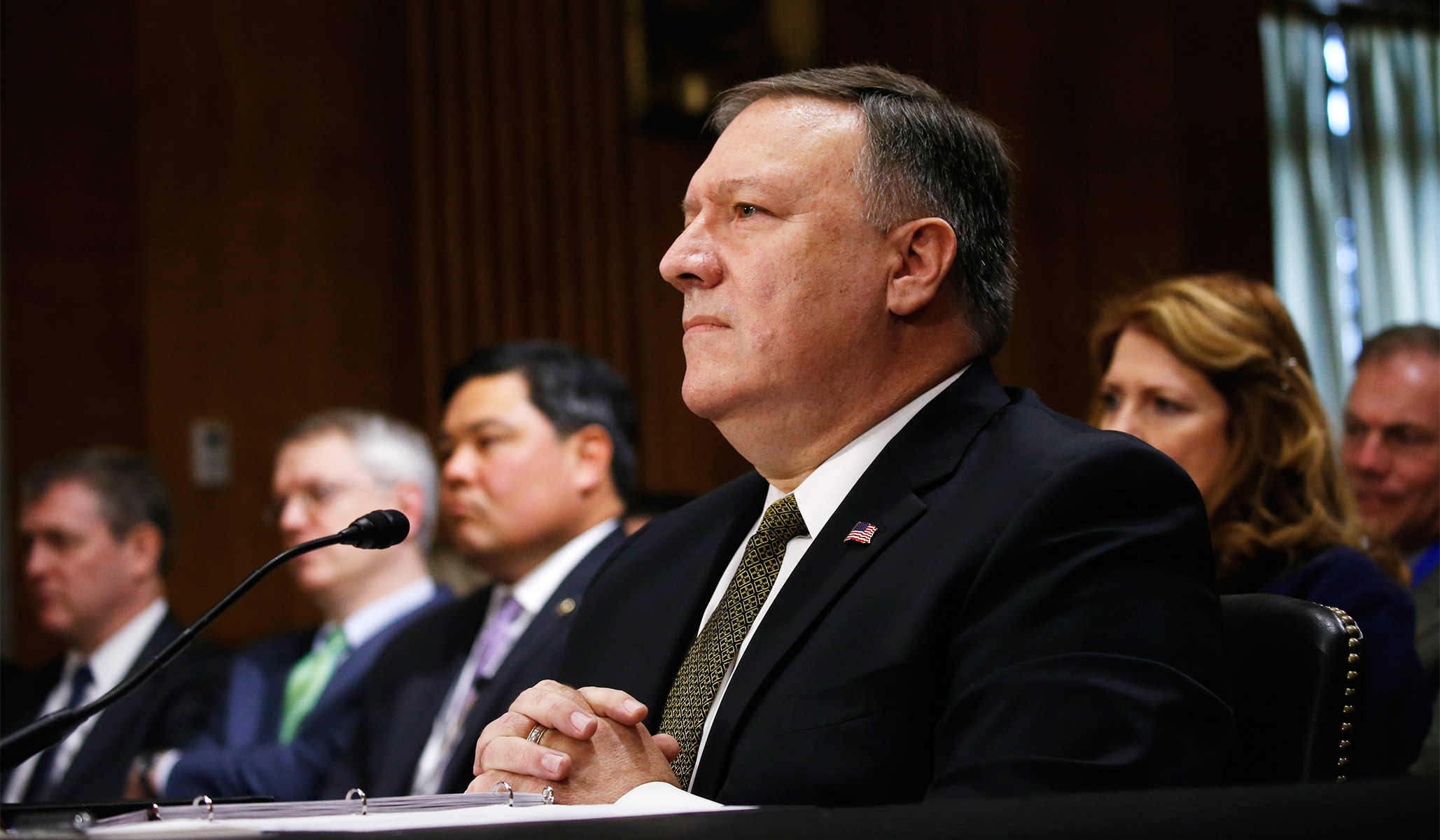 The Senate confirmed Mike Pompeo as secretary of state Thursday by a 57–42 vote, after Pompeo initially struggled to clear procedural hurdles due to opposition from Democratic lawmakers wary of his hawkish foreign-policy stances.
Pompeo narrowly avoided becoming the first secretary of state to be confirmed without first receiving approval from the Senate Foreign Relations Committee. He had faced near-universal opposition from Democrats on the committee, who were concerned about his interventionist tendencies, but was finally approved Tuesday after a number of red-state Democrats finally conceded their support. Senator Rand Paul (R., Ky.) was also hesitant to back Pompeo's confirmation but relented Tuesday after claiming he had "received assurances" from Trump regarding the incoming secretary's beliefs.
After he is sworn in Thursday afternoon, Pompeo will immediately travel to Europe and meet with U.S. allies at NATO headquarters to discuss strategies for combating Russian president Vladimir Putin's increasingly aggressive foreign policy. The newly confirmed secretary also faces the rapidly approaching May 12 deadline for extending the Iran nuclear deal and President Trump's impending meeting with Kim Jong-un.
Former secretary of state Rex Tillerson, who was abruptly fired in early March, also left behind a number of internal challenges for Pompeo: An unprecedented number of positions at the State Department remain unfilled and morale among career officials is reportedly at an all time low.
Send a tip to the news team at NR.