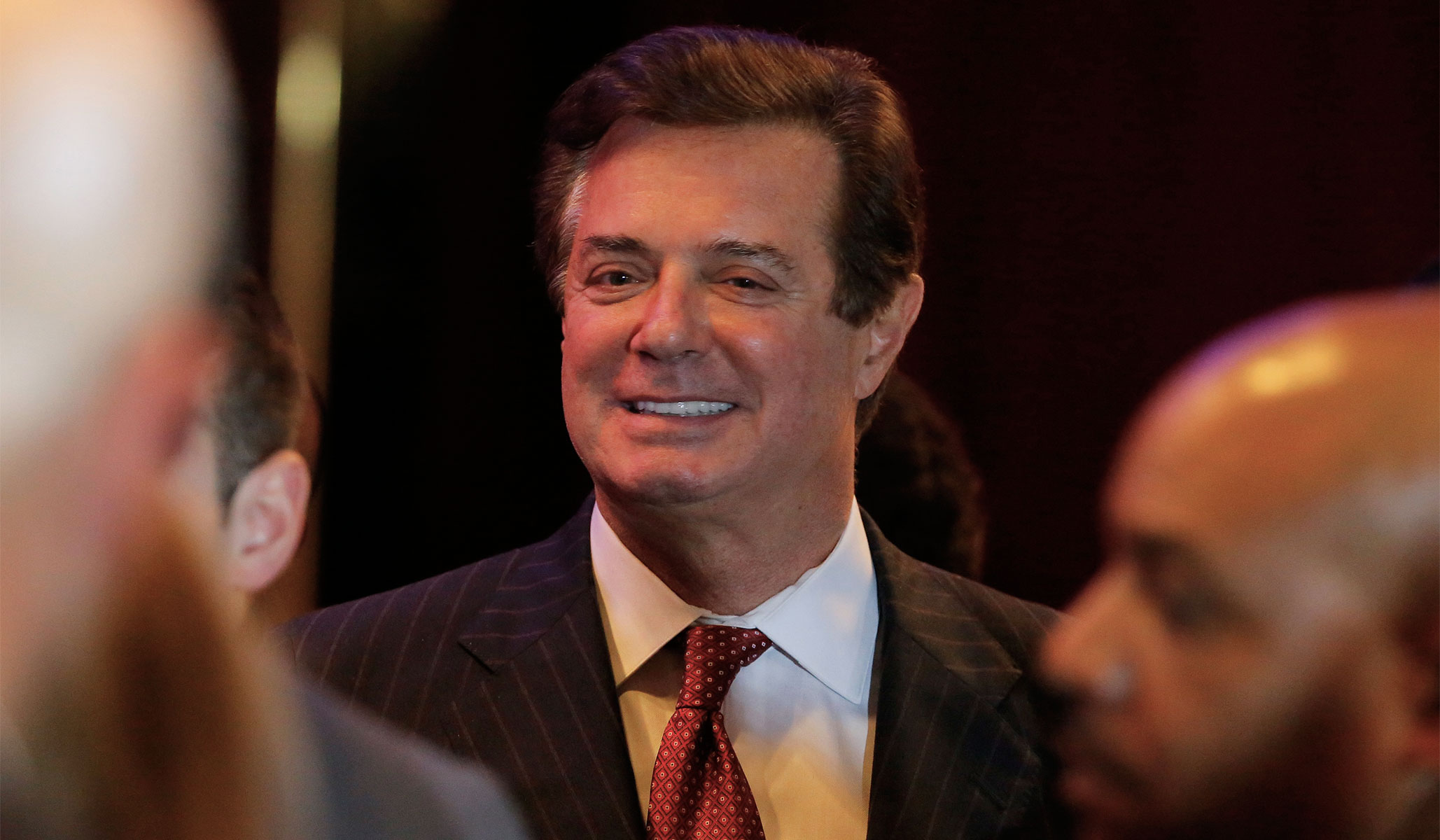 Federal prosecutors accused former Trump campaign chairman Paul Manafort of witness tampering Monday in the criminal case stemming from his foreign lobbying efforts and asked a federal judge to revoke his temporary release as a result.
The prosecutors, working at the behest of special counsel Robert Mueller, claimed Manafort and one of his longtime business associates reached out to two employees at a public relations firm formerly in their employ and asked the pair to lie about the nature of the secret lobbying work Manafort asked them to do, the Washington Post reported late Monday.
Manafort, who has pleaded not guilty to conspiracy, money laundering, and tax and bank fraud charges related to his lobbying work, was placed on house arrest after posting bail. He reportedly retained the public relations firm in 2012 to work on behalf of his Ukrainian clients.
Manafort and his colleague, referred to only as "person A" in court documents, allegedly tried to contact the witnesses by phone and through encrypted messaging apps. One of the witnesses said he "understood Manafort's outreach to be an effort to 'suborn perjury,'" according to an affidavit written by an FBI agent.
According to the Post, "Person A" matches the description of Konstantin Kilimnik, a Russian-born Ukrainian who managed Manafort's lobbying office in Kiev for decades.
Prosecutors accused Manafort of violating the terms of his release in December, citing an email exchange they intercepted wherein Manafort contributes to an opinion piece defending his lobbying work, which later ran in a Ukrainian publication.
The motion filed Monday in Washington accusing Manafort of witness tampering also alleges that he filed misleading lobbying disclosure statements.
The scope of Manafort's role in Mueller's investigation into Russian meddling in the 2016 election remains unclear though his prosecution has prompted speculation that he will be asked to turn on the president or other high ranking campaign officials to avoid a harsh sentence.
Send a tip to the news team at NR.