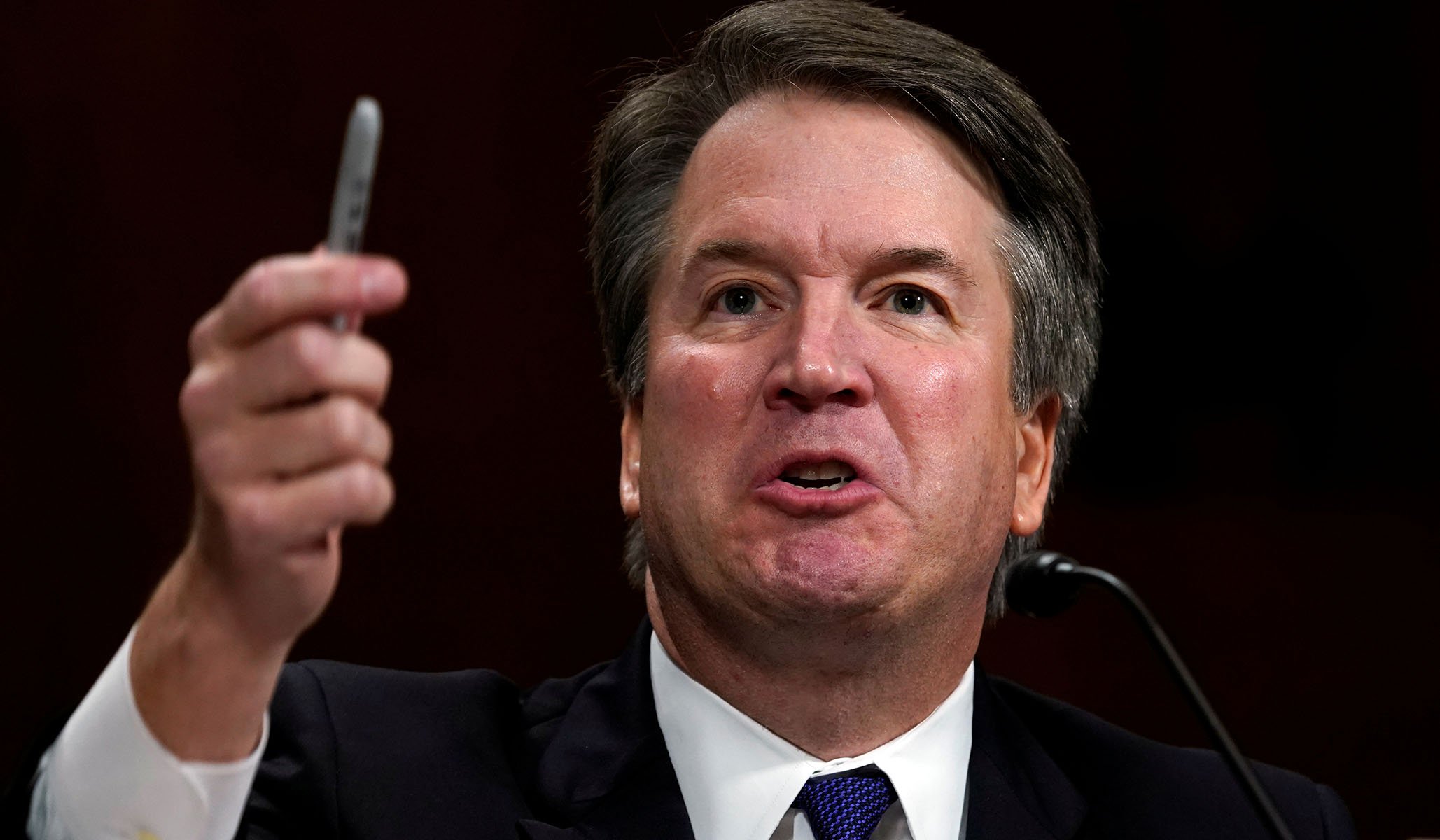 The majority of respondents to a recent poll support the nomination of Brett Kavanaugh to the Supreme Court once they were made aware that all of the alleged witnesses named by Christine Blasey Ford deny knowledge of the events in question.
After hearing the testimony of Kavanaugh and Ford during the Senate Judiciary Committee hearing on Thursday, 37 percent of the 1,330 surveyed, registered voters supported Kavanaugh's confirmation. That figure rose to 57 percent after respondents were told that Ford's story remains uncorroborated, according to a Harvard/CAPS Harris poll conducted over the weekend.
Ford provided the Judiciary Committee three witnesses she claims were present the night of the alleged assault: Kavanaugh's high school classmates Mark Judge and P.J. Smyth, and her own long-time friend Leland Keyser. All of the witnesses claim they don't recall ever having attended a gathering like the one Ford describes, and Keyser says she has never met Kavanaugh.
The proportion of respondents supporting Kavanaugh's confirmation increased further, to 60 percent, in the hypothetical event that the allegations remain uncorroborated following the ongoing, one-week FBI probe ordered on Friday by President Trump at the behest of Republican leadership. Trump and Senate Republicans were forced to capitulate to Democrats' demand that the confirmation vote be delayed pending an investigation after Senator Jeff Flake of Arizona made his vote contingent on the probe.
A strong majority (66 percent) support the decision to delay the vote while an FBI probe is conducted and 69 percent of voters agreed that the deeply partisan confirmation process has been a "national disgrace."
Senator Dianne Feinstein of California, the ranking Democrat on the Judiciary Committee, concealed Ford's allegations for more than two months after first being made aware of the claims in July via a letter from Ford. Republicans repeatedly cited the delay in beginning an investigation into the claims as evidence of Democrats' partisan motivations. The messaging appears to have resonated: Seventy-five percent of respondents believe Feinstein should have turned over the letter to the Judiciary Committee immediately upon receiving it.
Feinstein has cited Ford's request for confidentiality in explaining her reluctance to release the letter to the committee.
Send a tip to the news team at NR.