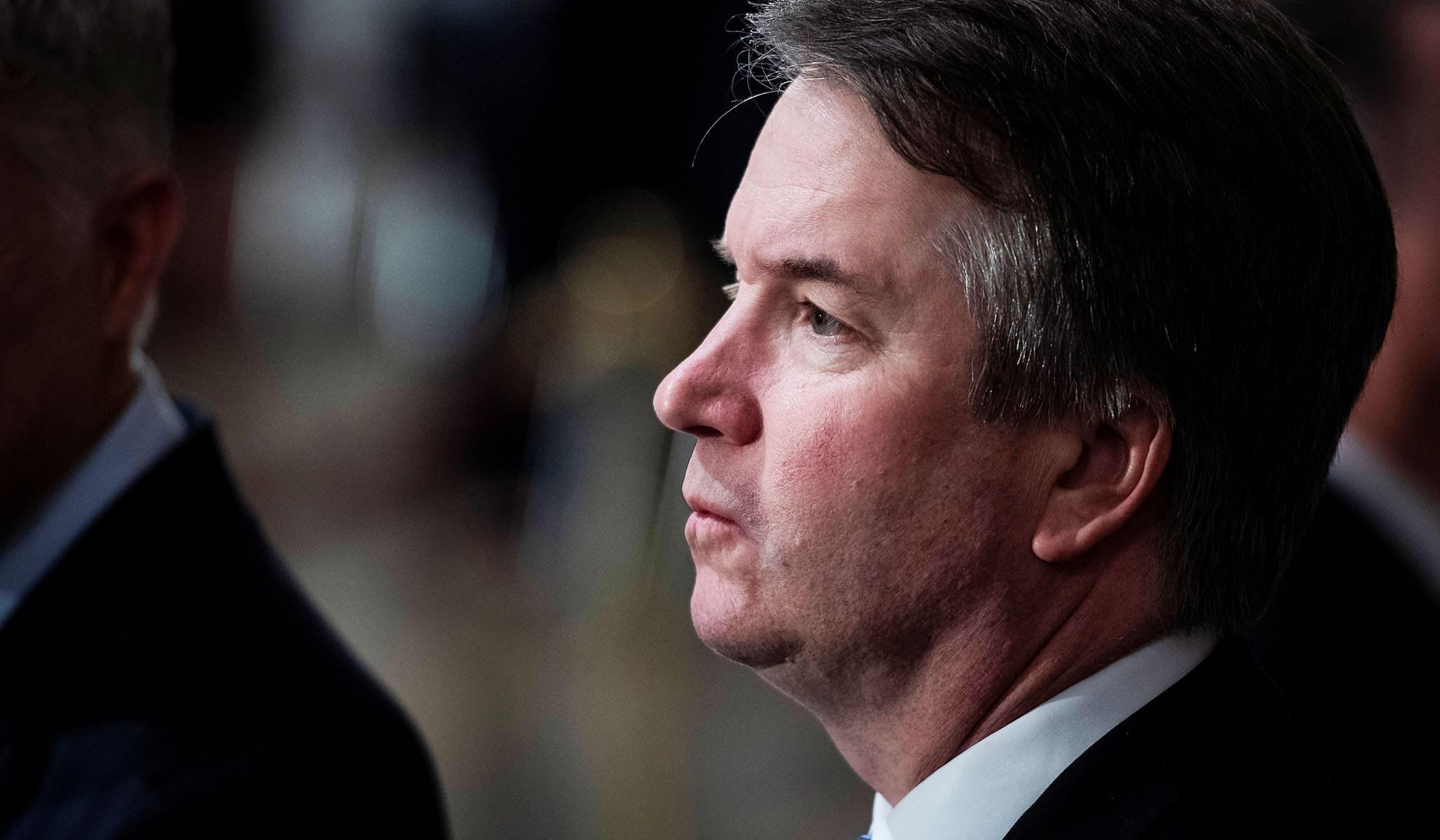 Democratic senators Elizabeth Warren (Mass.) and Kamala Harris (Calif.) were named "top ethics violators of 2018" by a self-described nonpartisan watchdog group for soliciting donations based on their opposition to Brett Kavanaugh's confirmation while the hearing was ongoing.
The Foundation for Accountability and Civic Trust (FACT) filed a complaint in October with the Senate Select Committee on Ethics against Warren and Harris after the lawmakers appeared to solicit donations based on their opposition to Kavanaugh's confirmation to the Supreme Court in fundraising emails.
"Senators Warren and Harris both sent campaign fundraising emails before the Senate vote on Supreme Court Justice Brett Kavanaugh," FACT's description of the complaint states:
Specifically, the campaign emails both stated Senators Warren and Harris's official role and positions on the ongoing confirmation hearing and then made direct requests for campaign donations with "DONATE NOW" and "CONTRIBUTE" buttons. Senate ethics laws prohibit candidates from using the promise of official action or legislative work in a direct ask for campaign cash.
Democratic Senator Mazie Hirono of Hawaii, who credulously embraced Kavanaugh's guilt as soon as allegations of sexual misconduct were levied against him, also attempted to fundraise off of her opposition to the confirmation, but later apologized when confronted about the ethical implications of her actions.
Warren, meanwhile, called the ethics complaint "frivolous" when informed of the filing during a session on the Senate floor and later called FACT "one of these shadowy dark money groups" in comments to reporters.
While critics of FACT, including the Center for Responsive Politics, have cast it as a conservative advocacy organization, the group's "top ethics violators of 2018" list includes Republican speaker Paul Ryan and Majority Leader Mitch McConnell for failing to adequately address the sexual harassment of congressional staffers and interns.
It remains unclear whether the ethics committee ever took action against Warren and Harris in response to the complaint.
Send a tip to the news team at NR.