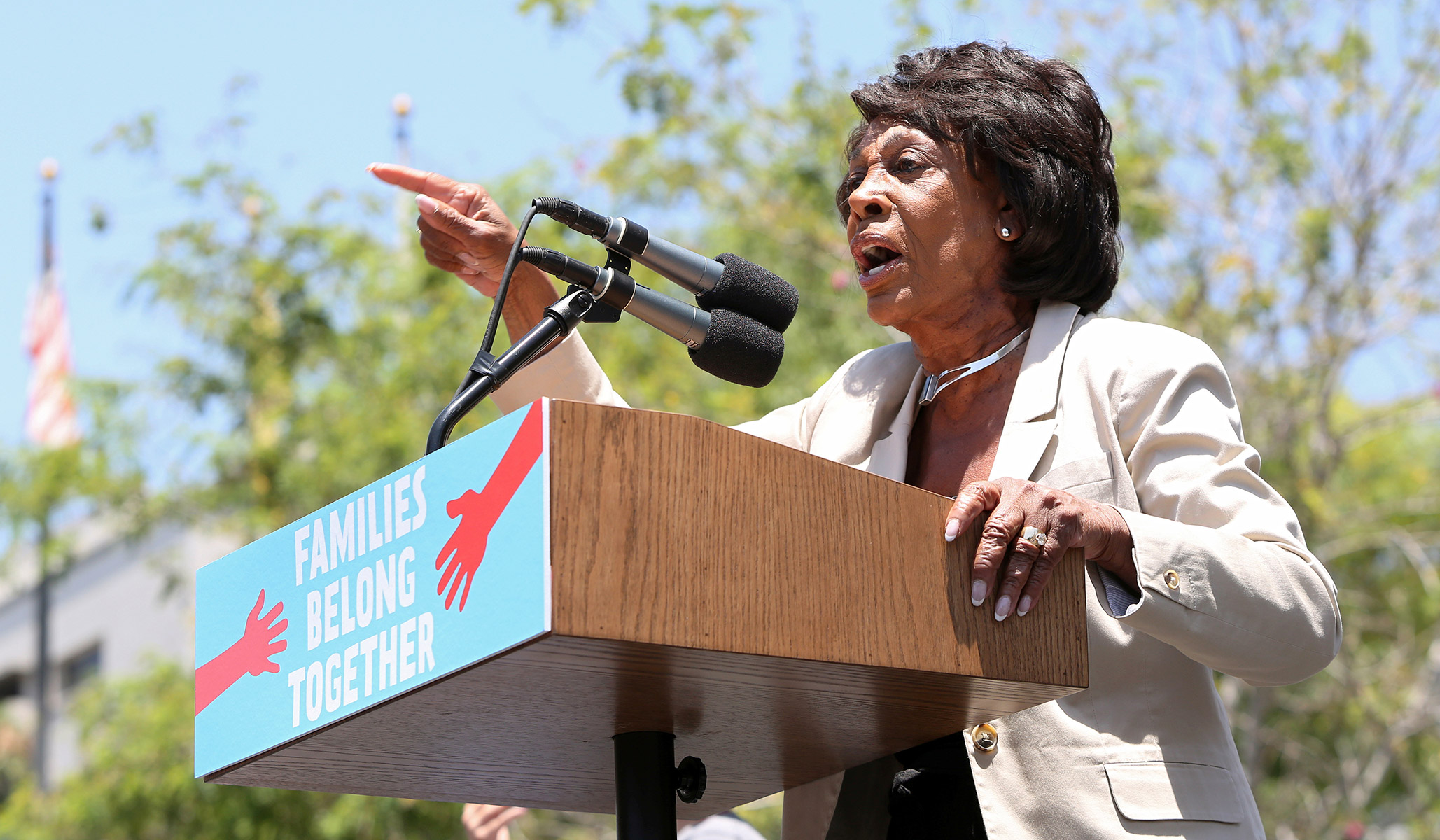 President Trump on Tuesday resumed his public campaign against Representative Maxine Waters (D., Calif.), describing the vocal progressive as "one of the most corrupt people in politics" before suggesting she is becoming the"face" of the Democratic party.
"Crazy Maxine Waters, said by some to be one of the most corrupt people in politics, is rapidly becoming, together with Nancy Pelosi, the FACE of the Democrat Party," Trump tweeted early Thursday morning. "Her ranting and raving, even referring to herself as a wounded animal, will make people flee the Democrats!"
Waters, a consummate Trump critic, endorsed the public harassment of administration officials last month, prompting criticism from rank-and-file lawmakers on both sides of the aisle, as well as her own leadership.
"If you see anybody from that Cabinet in a restaurant, in a department store, at a gasoline station, you get out and you create a crowd and you push back on them and you tell them they're not welcome anymore, anywhere," Waters said at a rally in Los Angeles late last month.
The comment came days after White House Press Secretary Sarah Sanders and Secretary of Homeland Security Kirstjen Nielsen were confronted in public by citizens opposed to the administration's "zero tolerance" immigration-enforcement policy, which resulted in the separation of roughly 2,000 migrant children from their parents.
When asked Sunday about Democratic leadership's negative reaction to her remarks, Waters said she was "surprised" and attributed the lack of support to political pragmatism.
"One of the things I recognize, being an elected official, is in the final analysis, leadership…will do anything that they think is necessary to protect their leadership and so what I have to do is not focus on them," Waters told MSNBC.
NOW WATCH: '5 Times Maxine Waters Was Awful'
[jwplayer l5P9qQUv-mFslriqe]
Send a tip to the news team at NR.