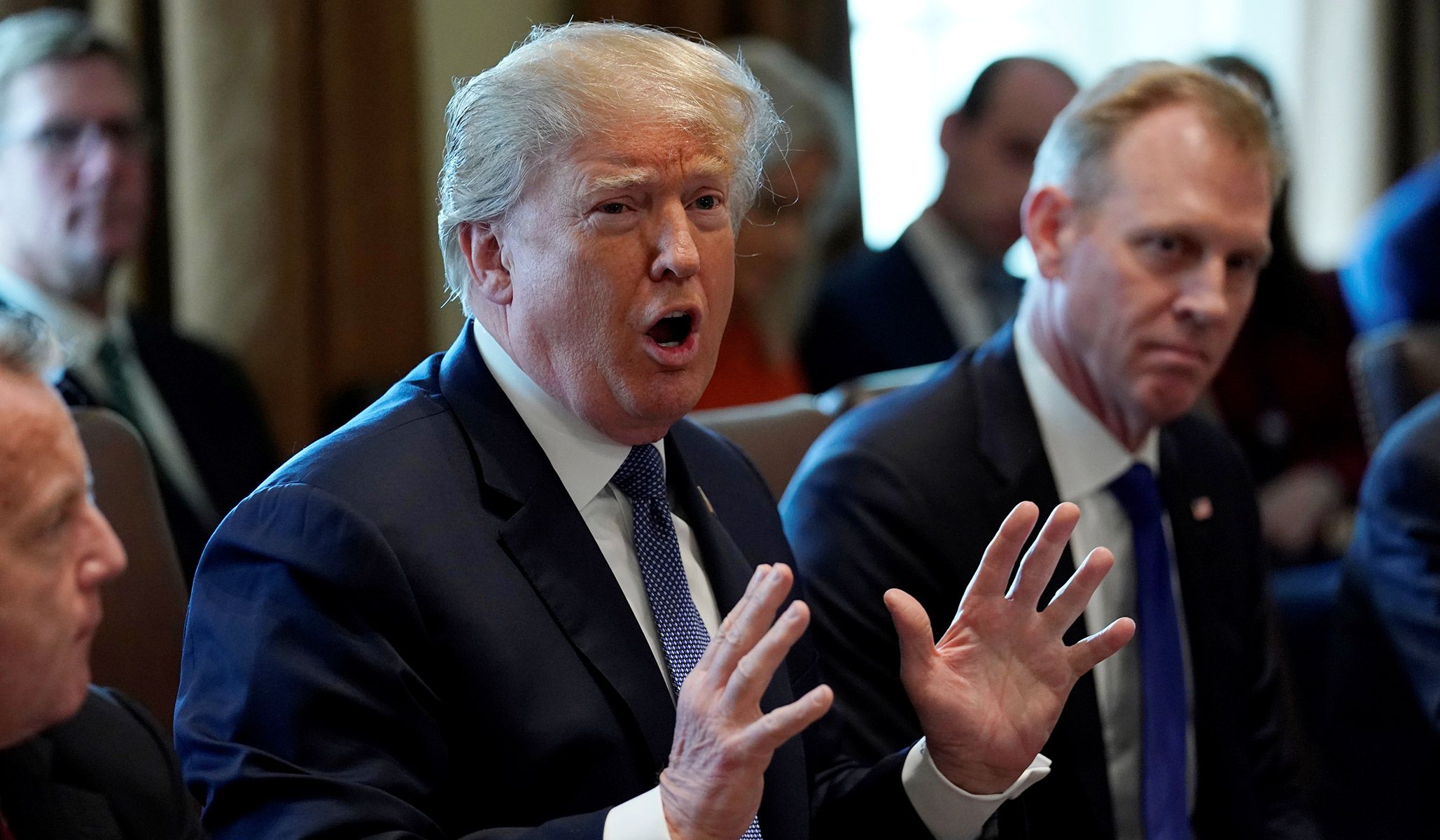 President Trump announced Monday that he will make"major decisions" in the next two days on how to respond to the "heinous" chemical attack in Douma, Syria that killed at least 40, including women and children, on Saturday.
"It was atrocious. It was horrible," Trump said of the attack. "This is about humanity and it can't be allowed to happen."
"If it's the Russians, if it's Syria, if it's Iran, if it's all of them together, we'll figure it out."
The president tweeted on Sunday that there will be a "big price to pay."
Many dead, including women and children, in mindless CHEMICAL attack in Syria. Area of atrocity is in lockdown and encircled by Syrian Army, making it completely inaccessible to outside world. President Putin, Russia and Iran are responsible for backing Animal Assad. Big price…

— Donald J. Trump (@realDonaldTrump) April 8, 2018
….to pay. Open area immediately for medical help and verification. Another humanitarian disaster for no reason whatsoever. SICK!

— Donald J. Trump (@realDonaldTrump) April 8, 2018
A year ago, Trump ordered a missile strike on Syria in response to a similar chemical attack that gruesome photos showed killed many children.
The U.S. has requested an investigation by the United Nations Security Council into Saturday's attack. Russia called for the Council's Monday emergency meeting addressing the attacks, a move likely intended to deflect attention from the Kremlin's support for the brutal regime of Syrian president Bashar al-Assad.
Syria and Russia have denied responsibility for the attack, but there are already rumblings in the Council about prosecuting the human-rights abuse in the Hague.
"Yet again, there are reports of what appears to be a chemical-weapons attack in Syria," U.S. Ambassador to the UN Nikki Haley said in a statement Sunday.
"Unfortunately, chemical-weapons use to injure and kill innocent Syrian civilians has become all too common…The Security Council has to come together and demand immediate access for first responders, support an independent investigation into what happened, and hold accountable those responsible for this atrocious act."
Defense secretary James Mattis called out Russia for negligence in cracking down on Assad's rogue regime.
"The first thing we have to look at is why are chemical weapons still being used at all when Russia was the framework guarantor of removing all the chemical weapons," Mattis said. "And so, working with our allies and our partners from NATO to Qatar and elsewhere, we are going to address this issue."
Send a tip to the news team at NR.