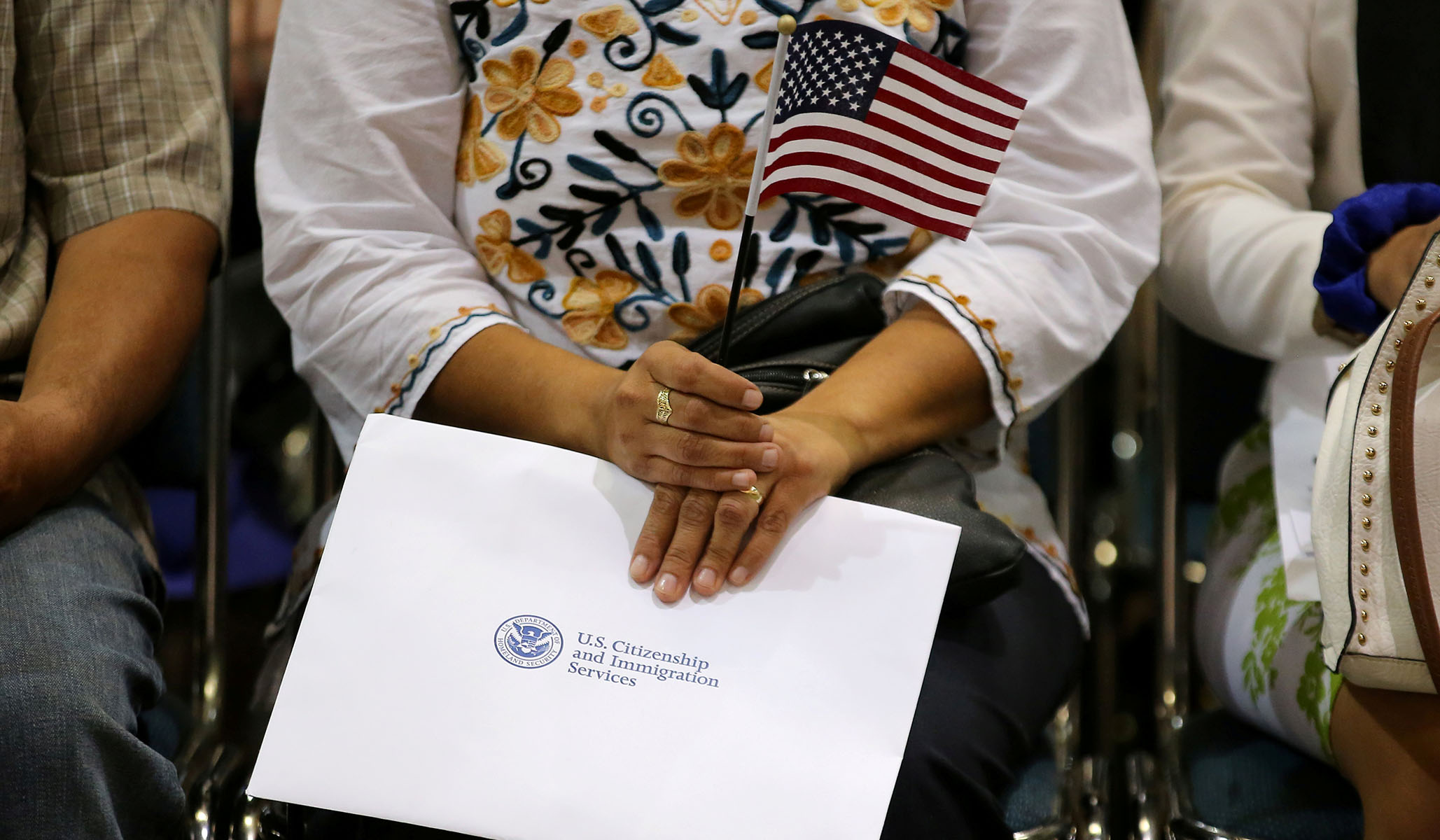 The White House pushed back Tuesday on the flak it is getting for adding a question on citizenship to the 2020 census.
"This is a question that's been included in every census since 1965, with the exception of 2010, when it was removed," White House Press Secretary Sarah Huckabee Sanders said. "We've contained this question that provides data that is necessary for the Department of Justice to protect voters and specifically help us better comply with the Voting Rights Act."
The official census sent to Americans once a decade has not included the question on citizenship since 1950, but other more frequent federal surveys have since then.
Attorney General Jeff Sessions's Department of Justice has argued the question will assist it in enforcing the Voting Rights Act. Commerce secretary Wilbur Ross announced the return of the question Monday night.
The question "will inject fear and distrust into vulnerable communities and cause traditionally under-counted communities to be even further under-represented, financially excluded, and left behind," said House minority leader Nancy Pelosi.
But GOP Ohio congressman Warren Davidson approved the move, claiming that California gets close to three extra House seats because of illegal residents.
#CitizenshipMatters Apportionment for Congressional seats and electoral votes should be based on citizens, not on residents. Otherwise citizens are underrepresented… For example, California gets roughly three extra members of Congress based on estimates of illegal residents. https://t.co/Acq02zM4Ev

— Warren Davidson (@WarrenDavidson) March 27, 2018
California attorney general Xavier Becerra announced on Monday that he and eighteen other Democratic attorneys general are suing the Trump administration  over the inclusion of the question.
The plaintiffs signed a letter stating that they are worried people will avoid responding to the census and their states' representation in the House will be slashed. They are also concerned that resources given to the states under certain federal programs will decrease if an incorrect population is reported.
The Census Bureau must send the final questions to Congress for review by April.
Send a tip to the news team at NR.