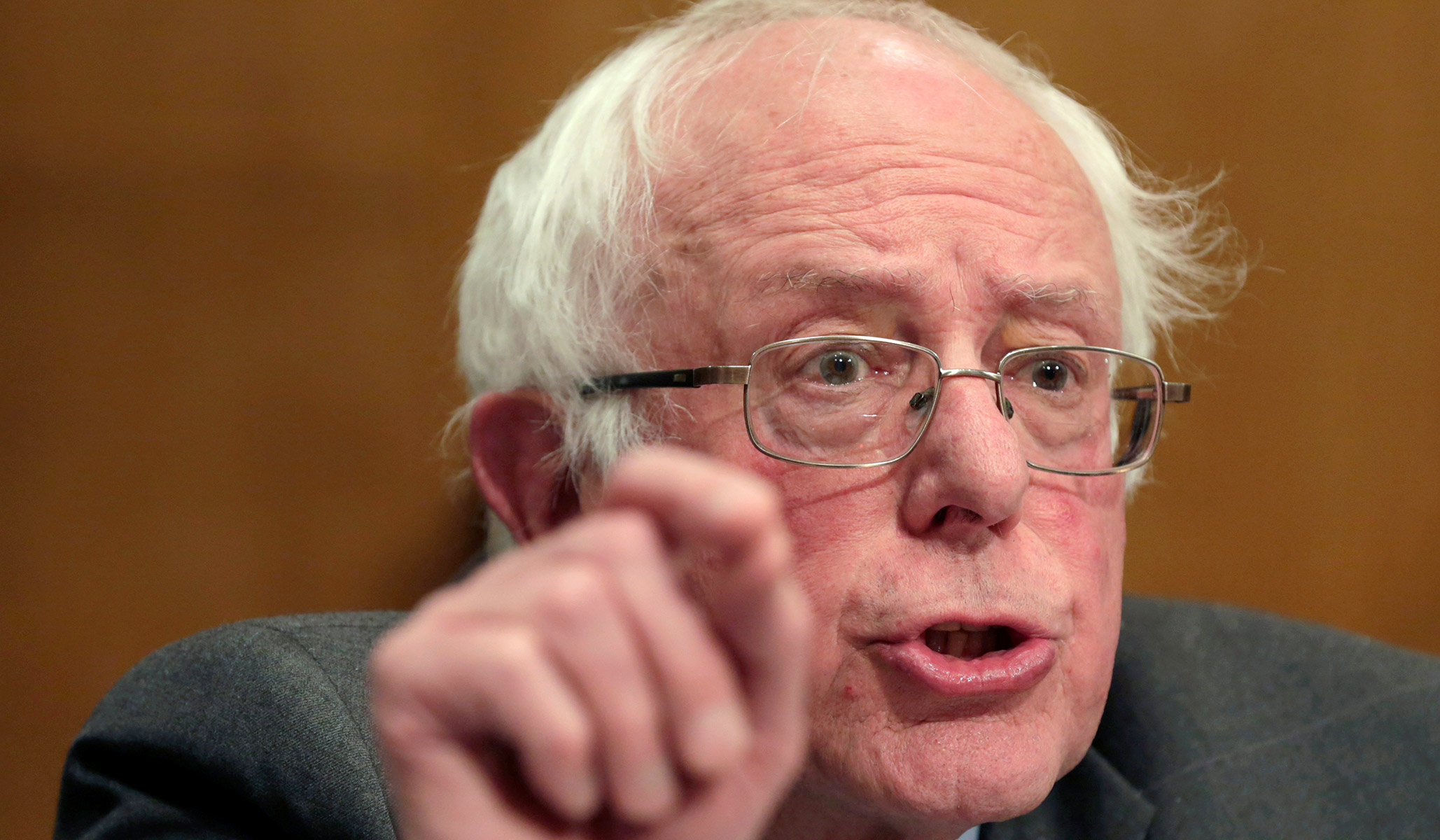 Senator Bernie Sanders of Vermont praised President Trump's historic summit meeting with Kim Jong-un in a statement released Tuesday, calling the meeting a "positive step in de-escalating tensions" despite being "very light on substance."
"While very light on substance, the meeting between President Trump and Kim Jong Un in Singapore represents a positive step in de-escalating tensions between our countries, addressing the threat of North Korea's nuclear weapons and moving toward a more peaceful future," Sanders said in the statement. "Congress has an important role to play in making sure this a meaning full and serious process and not just a series of photo ops."
The statement comes hours after Trump announced that the U.S. would cease all joint military exercises with South Korea in exchange for Kim's pledge to begin working toward denuclearization during a press conference following the summit in Singapore.
"We will be stopping the war games, which will save us a tremendous amount of money, unless and until we see the future negotiation is not going along like it should," Trump told reporters. "But we'll be saving a tremendous amount of money, plus I think it's very provocative."
The concession surprised the Pentagon as well as South Korean officials, according to the New York Times.
Sanders's comments echoed the sentiment of prominent Trump administration critics in Congress and the media, who have pointed out that the administration must take concrete steps to ensure Kim makes good on his pledge. The concern is particularly salient considering North Korea's history of promising to denuclearize in exchange for Western concessions and then breaking those promises.
However, Sanders struck a significantly more optimistic tone than Democratic leaders, who lashed out at the administration for dignifying the Kim regime through a meeting with the president, which they don't believe will result in any significant action on the part of North Korea.
"It is worrisome, very worrisome that this joint statement is so imprecise," Senate minority leader Chuck Schumer said in a statement. "What the U.S. has gained is vague and unverifiable at best. What North Korea has gained, however, is tangible and lasting….We've legitimized a brutal dictator who's starved his own people."
NOW WATCH: 'Donald Trump And Kim Jong Un Sign A Deal'
Send a tip to the news team at NR.