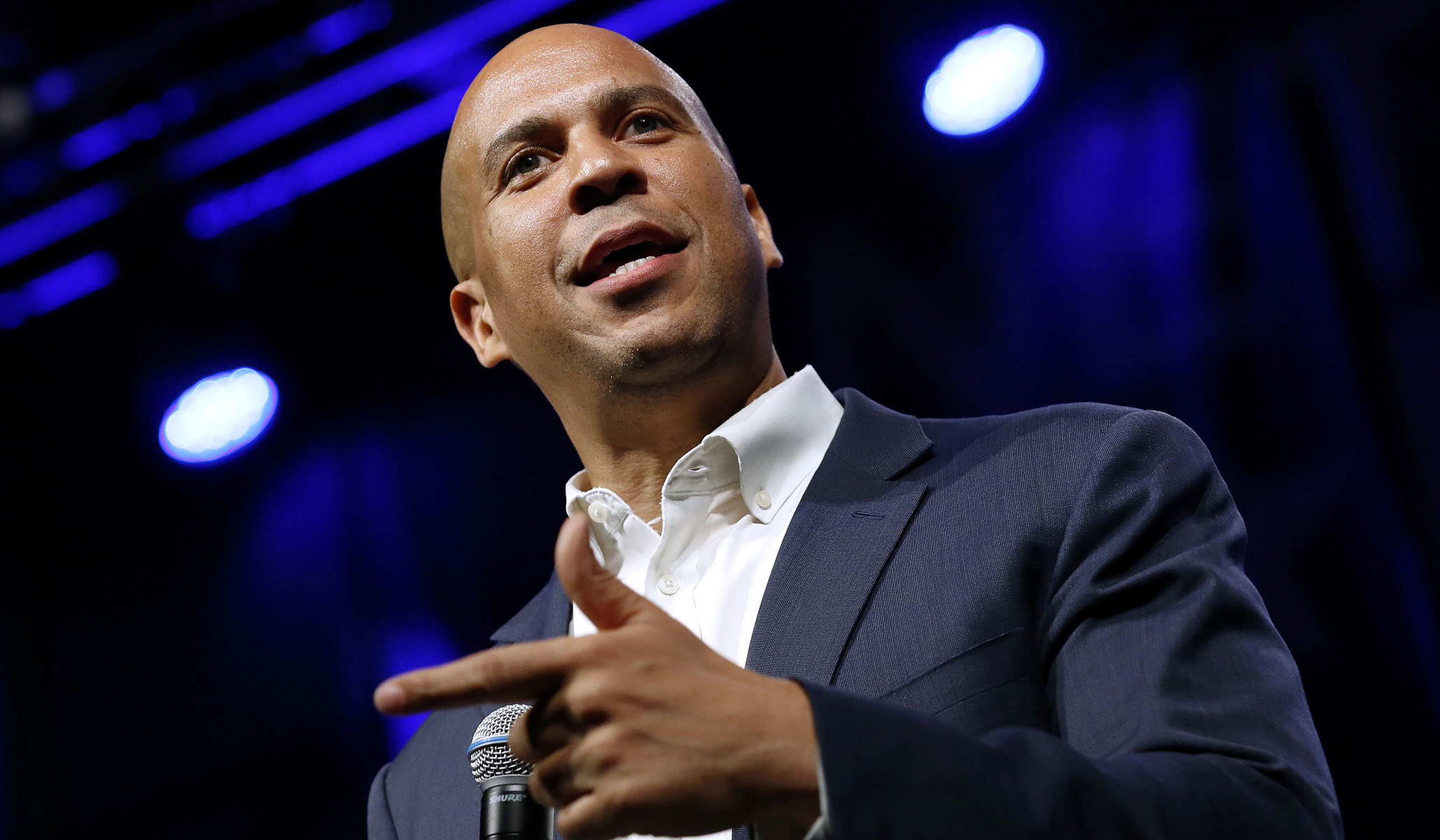 Senator Cory Booker of New Jersey seemed to confirm suspicions of a 2020 presidential run Wednesday, telling New York Magazine it would be "irresponsible not to" at least consider challenging President Trump.
"Of course the presidency will be something I consider. It would be irresponsible not to," Booker said.
Booker, the former mayor of Newark, has emerged in recent years as a leader of the younger, more progressive wing of the Democratic party. Having just returned from campaigning for "almost every candidate in Nevada," Booker described the physical toll of his midterm barnstorming.
"You're catching me on a day when I'm physically depleted," he said. "My spirits are up, but I just campaigned for nearly every candidate in Nevada: secretary of State; guy for AG; guy running for governor; uh, Jacky Rosen, who will hopefully be my colleague; some assembly and legislative leaders. Then flew to Seattle, landed, headlined an event there, and then got right on a plane at 6 a.m. and came back."
Long considered a favorite for the 2020 Democratic nomination, Booker has taken a number of steps since Trump's inauguration to position himself to the left of his older, more established colleagues, embracing Senator Bernie Sanders's "Medicare for All" proposal and focus on income inequality.
The New Jersey lawmaker's presidential ambitions were on display last week during Supreme Court nominee Brett Kavanaugh's confirmation hearing, according to many of his colleagues across the aisle. In a moment that led to widespread charges of grandstanding, Booker referred to himself as "Spartacus" for his willingness to "knowingly violate" Senate rules by releasing classified documents related to Kavanaugh's time in the Bush White House. It came to light the following day that the documents had been declassified hours before Booker released them.
Send a tip to the news team at NR.