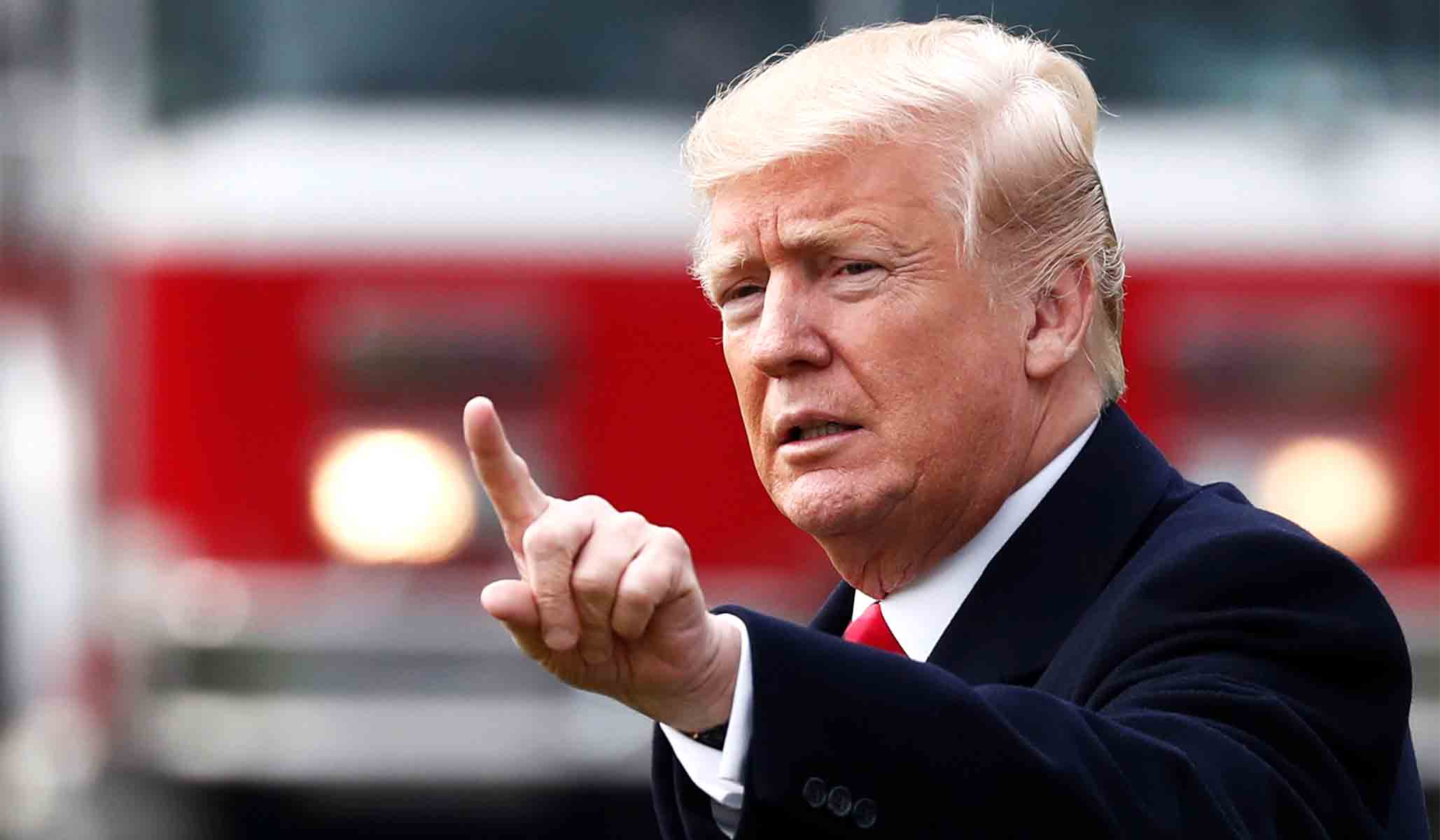 President Trump again ripped the White House Correspondents' Dinner on Monday, declaring it "dead as we know it."
The president a day earlier called the dinner an "embarrassment to everyone associated with it," adding that the "filthy 'comedian' totally bombed."
The White House Correspondents' Dinner is DEAD as we know it. This was a total disaster and an embarrassment to our great Country and all that it stands for. FAKE NEWS is alive and well and beautifully represented on Saturday night!

— Donald J. Trump (@realDonaldTrump) April 30, 2018

"This was a total disaster and an embarrassment to our great Country and all that it stands for," Trump said.
Saturday night's dinner had taken a quiet turn until comedian Michelle Wolf's performance, which shocked both liberals and conservatives, some in attendance  even walking out of the dinner.
Her jokes included making light of abortion, gay jokes, and several vulgar anatomical references, peppered with plenty of obscenities.
The quips that cost Wolf the most, however, were her shots at White House press secretary Sarah Sanders, whom she attacked on her appearance and called a liar. The mom of three sat just feet away from the performer and absorbed the insults.
"I actually really like Sarah. I think she's very resourceful," Wolf said. "She burns facts and then she uses that ash to create a perfect smoky eye. Maybe she's born with it, maybe it's lies. It's probably lies."
Some did not see anything wrong with the performance, remarking that the purpose of the comedian's performance at the dinner is to roast the current administration.
They call you liars. They call Mexicans rapists. They call Muslims murderers. They support white supremacists. But someone calls them out on what they do, & suddenly they're heroes for not walking out. https://t.co/B9aT7moy2C

— Kumail Nanjiani (@kumailn) April 29, 2018
Comedian ends comedy dinner by saying that Flint still doesn't have clean water, an attempt to point out Washington's continued neglect of people who need help.

Washington responds with a rigorous debate about the tone and civility of the comedian's jokes.

Perfect.

— Jon Favreau (@jonfavs) April 29, 2018
However, journalists of all stripes took to Twitter to condemn the personal attacks.
Unfortunately, I don't think we advanced the cause of journalism tonight.

— Peter Baker (@peterbakernyt) April 29, 2018
Watching a wife and mother be humiliated on national television for her looks is deplorable. I have experienced insults about my appearance from the president. All women have a duty to unite when these attacks happen and the WHCA owes Sarah an apology.

— Mika Brzezinski (@morningmika) April 29, 2018
That @PressSec sat and absorbed intense criticism of her physical appearance, her job performance, and so forth, instead of walking out, on national television, was impressive.

— Maggie Haberman (@maggieNYT) April 29, 2018
Apology is owed to @PressSec and others grossly insulted ny Michelle Wolf at White House Correspondents Assoc dinner which started with uplifting heartfelt speech by @margarettalev – comedian was worst since Imus insulted Clinton's

— Andrea Mitchell (@mitchellreports) April 29, 2018
Wolf defended her jokes about Sanders, claiming she was not targeting the press secretary's appearance.
Why are you guys making this about Sarah's looks? I said she burns facts and uses the ash to create a *perfect* smoky eye. I complimented her eye makeup and her ingenuity of materials. https://t.co/slII9TYdYx

— Michelle Wolf (@michelleisawolf) April 29, 2018
The White House Correspondents' Association backed away from the comedian and denounced her jokes only 24 hours later.
"Unfortunately, the entertainer's monologue was not in the spirit of [the WHCA's] mission," said WHCA president Margaret Talev.
#WHCA Statement to Members on Annual Dinner pic.twitter.com/8DKoHNxpNi

— WHCA (@whca) April 30, 2018

As he did last year, Trump snubbed the dinner, choosing instead to appear at a campaign-style rally in Michigan, where he slammed the Russia investigation to cheers from the crowd.
Send a tip to the news team at NR.