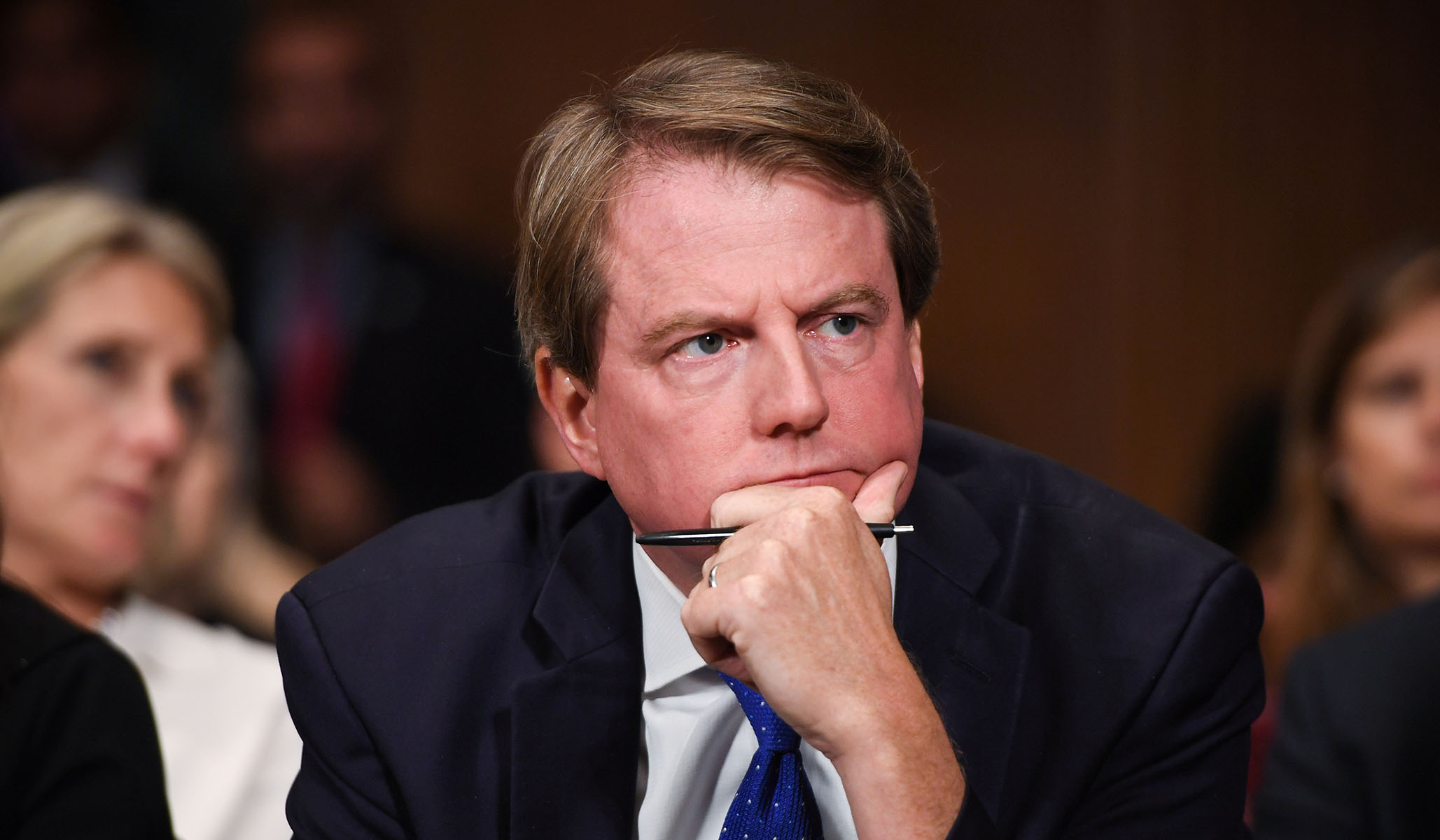 The White House on Tuesday directed former White House counsel Don McGahn to ignore a congressional subpoena seeking documents related to Special Counsel Robert Mueller's final report.
"The White House provided these records to Mr. McGahn in connection with its cooperation with the special counsel's investigation and with the clear understanding that the records remain subject to the control of the White House for all purposes," White House Counsel Pat Cipollone wrote to Representative Jerry Nadler (D., N.Y.), the chairman of the House Judiciary Committee. "The White House records remain legally protected from disclosure under longstanding constitutional principles, because they implicate significant executive branch confidentiality interests and executive privilege."
Nadler subpoenaed McGahn for the documents and his public testimony last month, days after the redacted version of the Mueller report was released. The deadline for McGahn to turn over the requested documents was 10 a.m. Tuesday, and the deadline for him to testify is May 21.
McGahn's claim, cited in the Mueller report, that President Trump directed him to have the Justice Department fire the special counsel, made headlines when the report was released, and Democrats believe his testimony could be critical to their investigations of the president.
"Mr. McGahn is a critical witness to many of the alleged instances of obstruction of justice and other misconduct described in the Mueller report," Nadler said in a statement when he issued the subpoena. "His testimony will help shed further light on the President's attacks on the rule of law, and his attempts to cover up those actions by lying to the American people and requesting others do the same."
Mick Mulvaney, the acting White House chief of staff, ordered McGahn not to release the documents to lawmakers, Cipollone wrote in his letter to Nadler.
The letter stops short of invoking executive privilege to block lawmakers from receiving the White House documents and McGahn's testimony, but the legality of that move should the administration try to take it is in question. Some legal analysts have argued that the White House lost its ability to claim privilege when it allowed McGahn to sit for an interview with Mueller, who published his answers publicly.
"We're fighting all the subpoenas," Trump said last month after the Mueller report found no evidence of the Trump campaign colluding with the Kremlin but declined to reach a conclusion on whether the president attempted to obstruct the investigation.
Send a tip to the news team at NR.