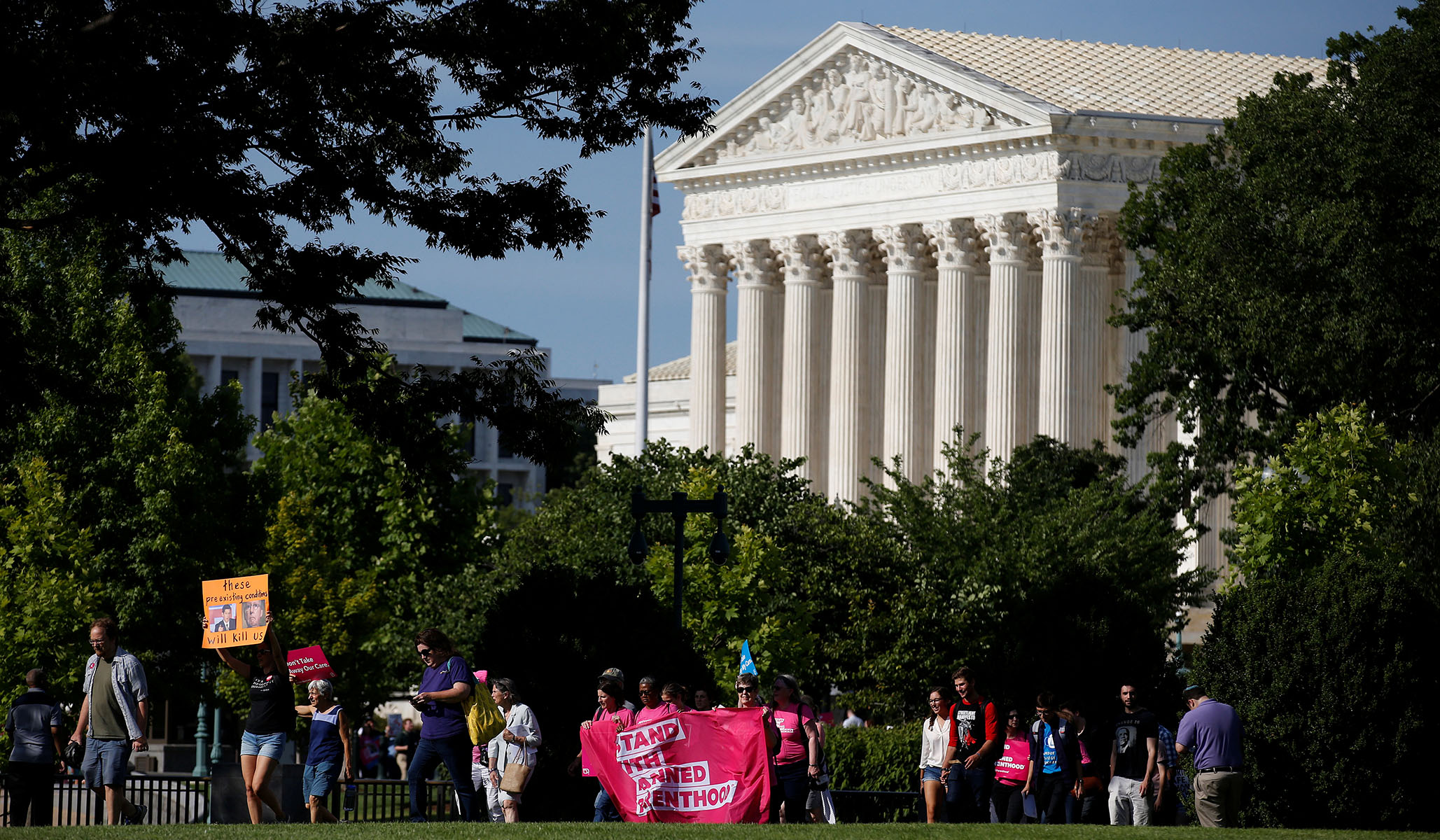 The Supreme Court on Monday declined to review lower-court rulings that prevented pro-life activists in two states from ending public funding for Planned Parenthood.
Conservative justices Clarence Thomas, Neil Gorsuch, and Samuel Alito voted in favor of taking up the challenge, but fellow conservatives John Roberts and Brett Kavanaugh voted against, depriving their colleagues of the four votes required to review a case.
The cases in question pertain to whether a Medicaid recipient who relies on Planned Parenthood for health services has the right to challenge her state's decision to defund the organization. To date, state courts in Kansas and Louisiana have found that states violate federal law by depriving Planned Parenthood affiliates of Medicaid funding solely because they provide abortions.
Thomas, in his dissent, argued that the court should have taken up the case but was prevented from doing so by the politically charged atmosphere surrounding abortion.
"What explains the court's refusal to do its job here? I suspect it has something to do with the fact that some respondents in these cases are named 'Planned Parenthood,'" Thomas wrote.
Kansas and Louisiana attempted to terminate Medicaid contracts with Planned Parenthood affiliates in 2014 after the publication of hidden-camera videos that showed Planned Parenthood officials discussing the sale of fetal tissue.
Thomas argued that, while the cases do tangentially relate to the question of abortion, at issue is the more basic question of an individual Medicaid recipient's relationship to her state government.
"It is true that these particular cases arose after several States alleged that Planned Parenthood affiliates had, among other things, engaged in 'the illegal sale of fetal organs' and 'fraudulent billing practices,' and thus removed Planned Parenthood as a state Medicaid provider," Thomas wrote. "But these cases are not about abortion rights. They are about private rights of action under the Medicaid Act. Resolving the question presented here would not even affect Planned Parenthood's ability to challenge the States' decisions."
Send a tip to the news team at NR.