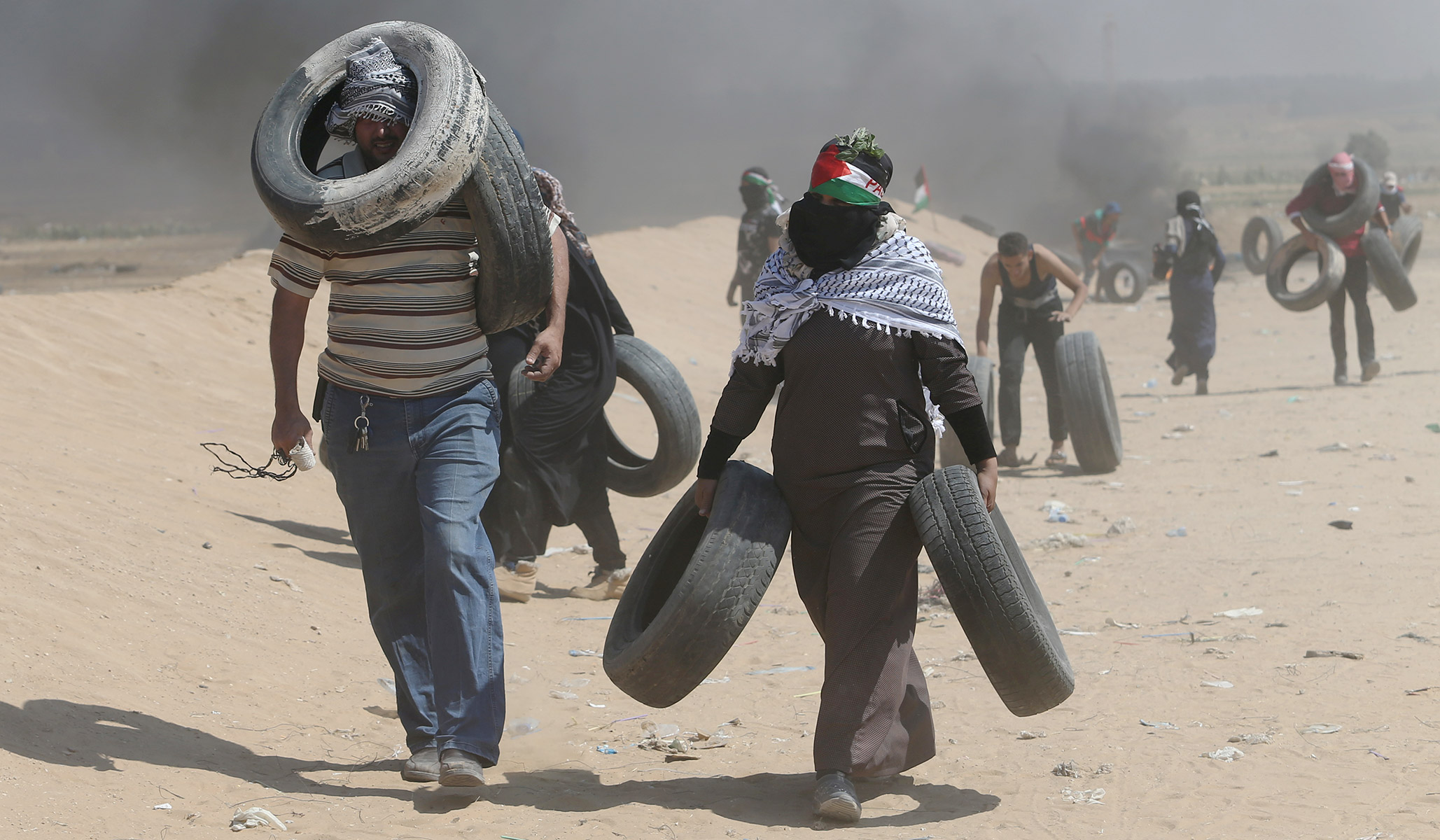 Britain dinged the U.S. on Tuesday for not showing a proper understanding of the Israeli-Palestinian feud.
"The U.S. will remain a central part of what needs to happen in Israel, but it does need to give a greater sense of understanding of some of the underlying issues," Britain's junior foreign office minister Alistair Burt said in parliament.
Britain disagreed with the Trump administration's decision to recognize Jerusalem as Israel's capital and move the U.S. embassy there from Tel Aviv, saying the controversial move could cause further dissension in the region.
The new U.S. embassy opened on Monday, with President Trump's Jewish daughter Ivanka and son-in-law Jared Kushner joining Israeli Prime Minister Benjamin Netanyahu for the ceremony.
Meanwhile along the Gaza-Israel border, hundreds of thousands of Palestinian demonstrators stormed the border fence, set fires, and threw rocks at Israeli soldiers, who threw tear gas and fired back, killing over 50, including a 14-year-old boy.
Hamas, the governing authority of the Gaza Strip regarded as a terrorist organization by the U.S., claims the eastern part of Jerusalem as a future capital, and was enraged by the White House's move.
After the U.S. announced its decision in December to open its embassy in Jerusalem, 128 United Nation countries, including the UK, condemned the plan.
British Prime Minister Theresa May said the United Kingdom will not follow suit and move its embassy to Jerusalem.
"The PM said in December when the announcement was first made that we disagree with the US decision to move its embassy to Jerusalem and recognize Jerusalem as the Israeli capital before a final status agreement," a spokesperson for the prime minister said. "The British embassy to Israel is based in Tel Aviv and we have no plans to move it."
Send a tip to the news team at NR.